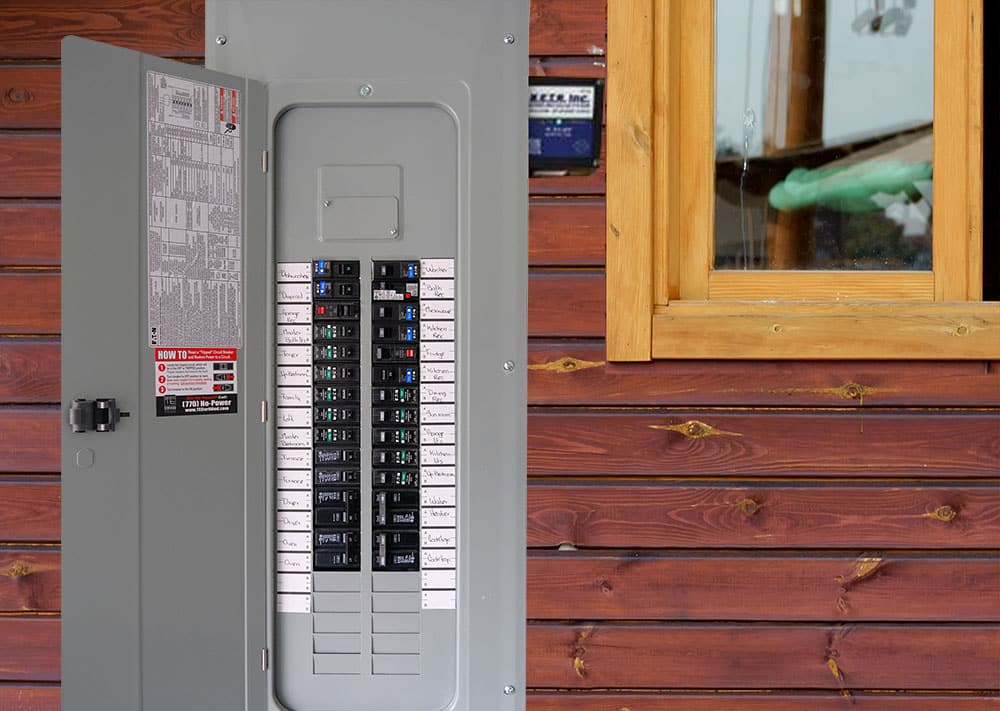 As technology advances, so do the types of devices people use in their homes. Homes are more connected with more technology than ever before, and most electronics are able to quickly power on and be used for extended periods of time. Unfortunately, these changes sometimes make appliances or electronics more sensitive and vulnerable to power surges.
Don't let a dangerous power surge cause damage to your home or business. If you haven't invested in whole-home surge protection, here's why you should and how N.E.T.R., Inc. can help.
What's A Power Surge?
A power surge is a sudden, unexpected increase in the amount of electrical voltage flowing through a circuit. Surges are common, but these strong fluctuations in power can cause damage to your electronics, appliances, and other electrical components. You may end up having to pay several hundreds or even thousands of dollars to replace property that was damaged during just one single surge.
Learn how power surges occur and how the N.E.T.R., Inc. whole-home surge protection solution works below.
Causes Of Power Surges
There are several different causes of power surges, most of which are unpreventable:
Lightning Strikes
When lightning hits a power line or transformer, the strike sends a burst of electricity through the nearby power grid. This "electrical transient" event can cause immediate damage to any electronics that are plugged into an outlet at the time of the surge.
Damaged Power Lines
When strong winds knock down a power line, it creates an electrical arc that courses through your circuits and destroys your appliances. Often, multiple items are damaged, including expensive appliances like refrigerators, televisions, computers, washers and dryers that aren't equipped to handle that much voltage.
Faulty Or Loose Wires
Surges can also occur when wires become loose or damaged. Faulty wiring causes smaller shorts or sparks that overwhelm your system over time and create a serious fire risk. This "electrical fault" event also causes severe damage to appliances and electronics that are connected to the affected circuit(s) at the time of the surge.
High-Demand Appliances
High-demand appliances require a lot of power and can cause surges when they turn on and create a sudden demand for a large amount of electricity. Typically, this occurs with appliances like air conditioners, refrigerators, and washing machines, but it can also happen with smaller appliances like vacuum cleaners if your circuits are already close to overloading.
Benefits Of Whole-Home Surge Protection For Homes & Businesses
Whole-home surge protection safeguards your electronics and appliances from damage by absorbing the excess energy from a power surge before it has a chance to reach your devices.
Regardless of what causes the surge, a good quality protection system creates a barrier between your circuits and your appliances, so you never have to worry about a lightning strike or faulty wires causing damage to your valuable items.
Whole home surge protection also helps to maintain the life of your home's major electrical components and can reduce your homeowner's insurance rates. Many property insurance companies offer discounts for homes or businesses that have surge protection systems in place since they reduce the damages the company would need to pay out on covered claims.
Tips For Choosing the Right Whole Home Surge Protection System
To choose the best whole-home surge protection system for your needs, you need to understand the electrical requirements of your building. You should also consider the types of surges that are common in your area, as well as any special features that you may need.
When you work with a licensed Massachusetts electrical contractor like N.E.T.R., Inc., you can be confident that the protection system you purchase fits the exact specifications of your home or business. Our electrical installations include an N.E.T.R., Inc.-branded surge protector that offers a lifetime warranty, and $100,000 insurance policy to the property owner by the manufacturer in the event of failure.
N.E.T.R., Inc. – Your Massachusetts Whole-Home Surge Protection Partner
At N.E.T.R., Inc., our licensed and experienced electricians can help you protect your valuable electronics, appliances, and other property so you can have peace of mind. We can also provide regular maintenance, inspection, and testing to ensure your whole-home surge protector continues to work properly and will safeguard your property from sudden power surges that may occur.
Contact us today for more information or to request a free quote by dialing (781) 933-6387. Or, you can fill out our short contact form below and we'll get back to you as quickly as possible to answer your important home surge protection questions.
Serving the following areas:
Metro Boston
Metro West
North Shore
South Shore
Southern New Hampshire