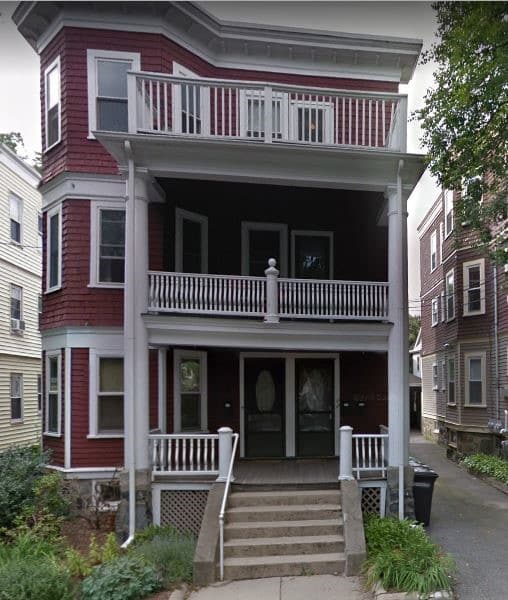 This multi-family home in Somerville, MA, was using an oil heat system to keep their house warm during the winter months. Unfortunately, the old oil system did not efficiently heat the entire home, and some of the rooms stayed chilly no matter how high the heat was set.
In addition to their heating problems in the winter, the family suffered from the lack of good air conditioning during the summer. They had to resort to fans and noisy window AC units to try and stay comfortable, but the inconvenience and expense of running window air conditioners were more than they could stand. It was time for a change.
---
Problem: An old oil heating system left the house with hot and cold spots during the winter; in the summer, the lack of central AC forced this family to resort to inefficient, expensive window AC units and fans.
Solution: N.E.T.R., Inc. installed a multi-zoned mini-split ductless heating and cooling system with four indoor units and a single outdoor condenser. This solution will supplement the existing oil heat and provide cooling relief in the summer.
---
The Installation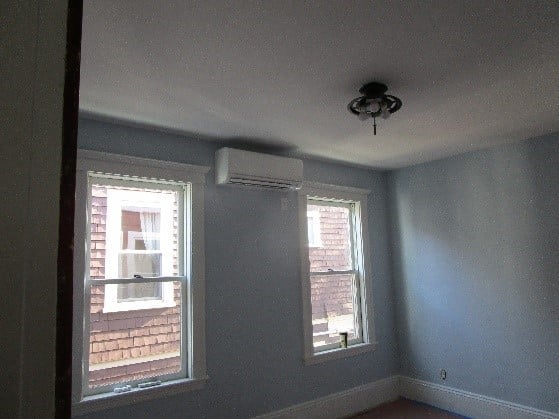 This family's condo is in Somerville, MA, in a multi-family style home. Because many multi-family dwellings in the area are converted from old, single-family homes, they often have similar heating and cooling problems. The old oil heating systems often work well in single-family homes, but frequently leave hot and cold patches throughout the rooms in bigger, multi-family houses.
This family found N.E.T.R., Inc. after reading reviews from Boston and Somerville area customers who faced similar problems and loved their new ductless systems. They were impressed to find that N.E.T.R., Inc. is rated the #1 Elite Diamond Dealer for Mitsubishi ductless systems in Boston, MA; they felt confident that we would be able to design a system to satisfy their needs.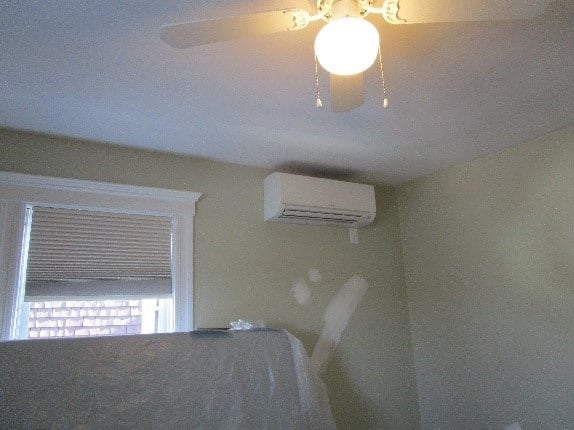 After the initial assessment, Jimmy Smithell, the project manager, proposed a multi-zoned mini-split Mitsubishi ductless system. This system would include a single outdoor heat pump and condenser unit, and four indoor wall-mounted AC units in both bedrooms, the family room, and the kitchen. These rooms were the most problematic, and this would offer the best heating and cooling solution for the family.
The ductless wall ACs were mounted in an area that would allow them to evenly heat and cool each room without getting in the way of the overall visual appeal of the space. Each unit had thin piping, like electrical wire, run through the walls and down to the outdoor condenser. Because of the design of the small piping, no major construction was needed to install the ductless mini-split system, since it did not require any ductwork to be installed.
The outdoor unit was placed on the left-hand side of the home and hidden from view, yet easily accessible for any maintenance or upgrades if the family should decide to expand the system in the future.
The Benefits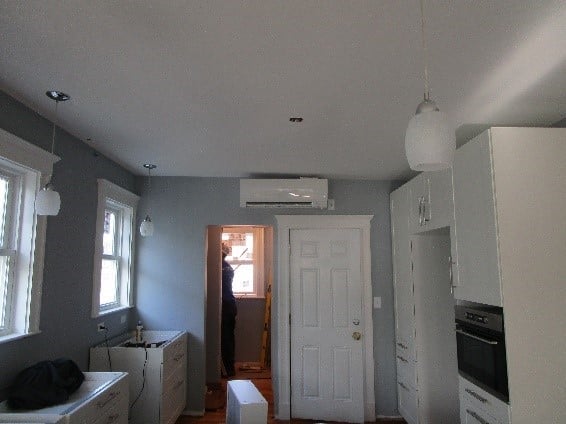 The Mitsubishi ductless mini-split system, like the one used in this home, offers a variety of benefits for homeowners who face uncomfortable indoor temperatures. First and foremost, families remark on the increased comfort of their home. Each unit is controlled separately from the others, so every room can be adjusted to the temperature needed without interfering with the other rooms. This design allows the family the flexibility they need to adequately supplement their existing oil heat system.
In addition, the Mitsubishi ductless ACs are highly energy efficient. Most homeowners will see a significant drop in their energy bills after installing the ductless units, even if they are intended for supplementing an existing system. Because of their energy efficiency, the Mitsubishi Electric  ductless heating and air conditioning systems qualify many homeowners for rebates and savings from programs like Mass Save and Mass CEC. This family was able to save a total of $2,325, just for choosing an environmentally friendly option!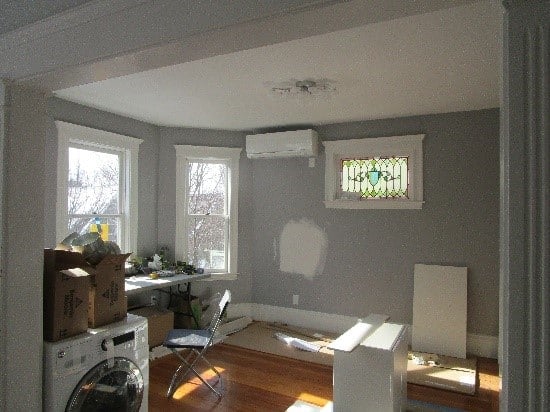 Another benefit to ductless mini-split heating and cooling systems is that they are easy to expand upon later. The outdoor condenser is equipped to handle multiple zones of heating and air conditioning, so it's easy to add on at any point.
Lastly, these units will function as both highly efficient air conditioners and world-class heat pumps as well! A single wall AC unit will cool and heat a room efficiently and cost you a fraction of what a typical window AC unit takes to run. The capability to heat effectively comes from the Mitsubishi Hyper-Heating heat pump technology that's built into the outdoor air condenser. Now, this family can keep their condo at the perfect temperature all year round — without spending a fortune.
In Need of an Upgrade?
Are you struggling with heating and cooling your home? Do you have an old HVAC system that just doesn't cut it anymore? Then it's time to call N.E.T.R., Inc. Our experts here have been serving the Boston, MA, area for years, and we'll work hand-in-hand with you to design a plan that fits all your air conditioning and heating needs.
Don't spend another summer wrestling those window ACs, or a winter shivering while paying a fortune for an inefficient system.  Get the comfort you deserve today!