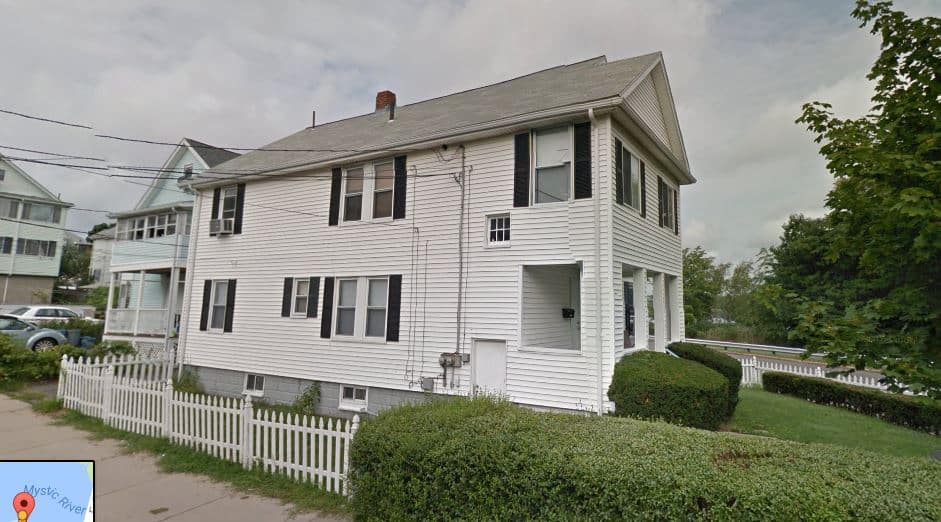 Heating and cooling a large, two-family home can be a big expense. There a lot of ground to cover, and these homes usually do not have great airflow. Plus, there are two separate families with different needs in the same home.
This home in Somerville, MA had an outdated HVAC system. There was a furnace with gas heat that didn't warm the house properly, leaving some rooms cold.
The home, also, did not have central air. The tenants used window unit air conditioners in the summer, but they were noisy and drove up the electric bills.
So, it was time for an upgrade. The property owner wanted a new system that was energy-efficient, quiet and did not need a lot of upkeep. After reading ductless mini split system reviews, the owner knew it the mini split units were the right choice. It would be a big investment, but his tenants would be more comfortable, and it would save him money in the long the run.
---
Problem: A two-family home in Somerville, MA had uneven heating and used inefficient window air conditioners in the summer.
Solution: Installed a Mitsubishi ductless mini-split unit with an outdoor heat pump and four ductless units in the house.
---
Zoned HVAC Creates Better Heating and Cooling
One reason the house wouldn't heat properly was that the HVAC system treated it as one zone. That means the entire house was controlled by one thermostat, which is far from ideal for a multi-family home.
This type of system only read the temperature in one area of the house, even though the temperature throughout the house may vary from room to room. When the room with the thermostat was too cold, the furnace kicked in, but it stopped when that room reached the setting. However, other areas of the house weren't warm yet and since the furnace off again, it never reached the desired temperature.
Therefore, a single zone unit is highly inefficient at heating such a large home, but this can happen in a home of any size. That wasn't the only problem.
Heat usually travels between rooms and through stairwells; however, these are blocked off in a two-family home. Restricting the airflow prevents the entire home from warming properly.
Having only one thermostat meant that one apartment controlled the climate for the whole house. That's a problem if another tenant wants it cooler or warmer. And, it's especially frustrating if their apartment doesn't even get as warm as the one with the thermostat.
Our Solution
The solution is to break up the house into zones and we did this with a ductless mini-split system. These are simple to install and easy to customize.
This system starts with an outdoor heat pump. The mini split unit produces the warm or cool air that will circulate in the house. That air travels into the home through small, plastic tubing.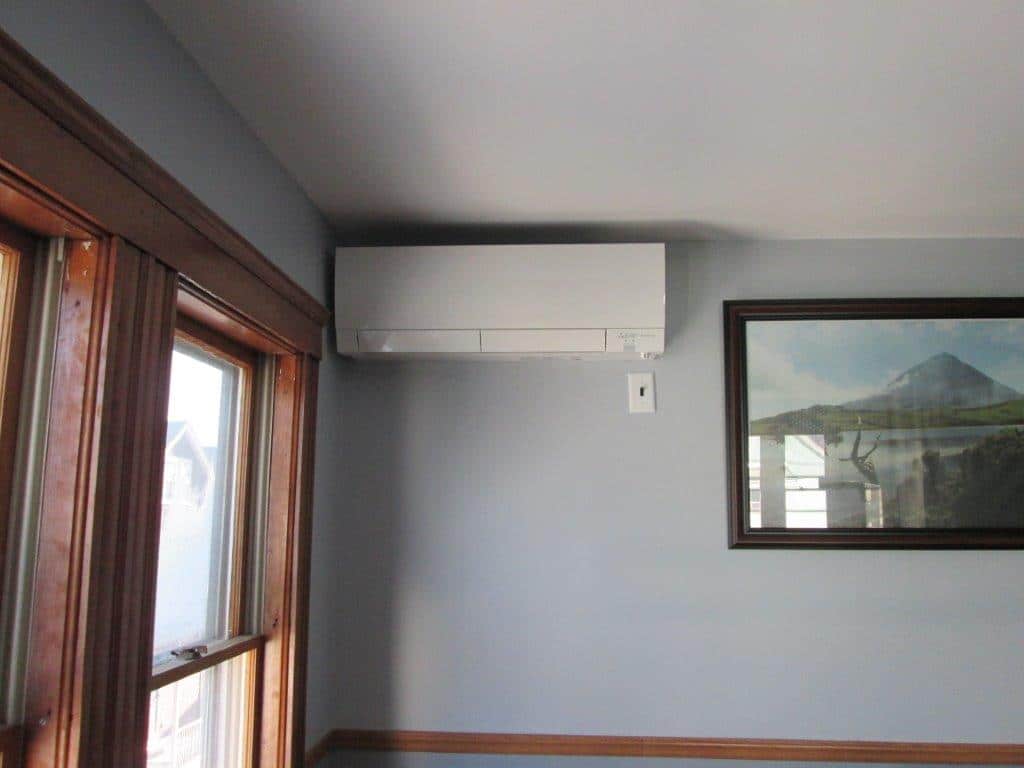 On the other end are ductless units. They're long, rectangular units that our installers can mount just about anywhere, but the best spot for them is high up on a wall. The tubing runs through the walls and attaches to the unit.
Unlike a central system, each unit handles one "zone" of the house and each unit all has its own thermostats. This way, they can turn on and shut off independently from each other.
Now, if they are all set to the same temperature the house will be evenly heated. Or, the tenants can heat each one separately and one apartment doesn't control the entire house.
Ductless Versus Window Unit Air Conditioners
Another advantage of the ductless mini-split system is an improvement in cooling during the summer months. Ductless air conditioning offers the best of both worlds. It packs the power of a central air unit and it's as flexible as using window unit air conditioners.
The same units that deliver heat in the winter also cool the apartments in the summer. Thanks to new technology, they can treat the rooms quickly and maintain that temperature.
There are some big differences between window units and ductless cooling. First, ductless heat and air units are whisper quiet. Now the tenants won't have to put up with the constant dull roar of their AC just to cool down.
Next, ductless mini split units do a better job because they are permanently installed. Window AC's are made to be installed in the spring and taken out in the fall, which means there is never a good seal around them. A lot of cold air escapes without doing the job.
With ductless mini split systems, the units are completely in the room. They're just as powerful as a central air unit and, unlike a one-zone setup, each unit's thermostat can be set for cooling or heating.
This system makes it easy to keep the second floor just as cool as the first one. Since hot air rises, it's common for the second story of any house to be warmer than the rooms below. Now, each tenant can set their own temperature.
And, they can set each unit to a different setting if they want. This goes a long way toward keeping the bedroom the perfect temperature for a great night's sleep.
Saving Money with a Ductless Mini-Split System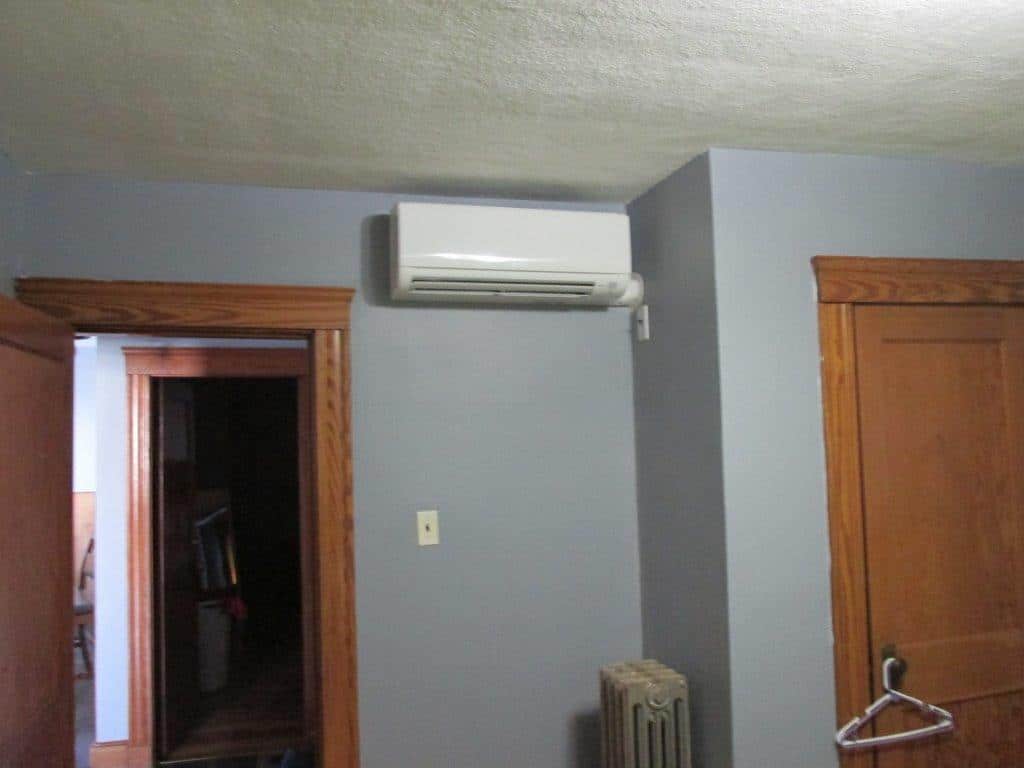 Overhauling the HVAC system for an entire house is a big investment. Fortunately, the new ductless mini-split system in this home is energy efficient. This helped the property owner spend less up front when he had it installed, and it will save him money every month.
The energy efficient ductless units use less energy to produce the same results as other systems that use more resources like natural gas or electricity. And, the less energy the home uses, the smaller the monthly utility bills.
For this heat pump, its efficiency shows in its HSPF and SEER ratings. These stand for "Heating Seasonal Performance Factor" and "Seasonal Energy Efficiency Ratio."
Put very simply. HSPF measures how much electricity it takes to produce a unit of heat. The SEER does the same for cool air. The higher rating the less energy it takes to produce the warmth or cool air.
For a unit to be considered energy-efficient, it needs at least an HSPF rating of 8.2 and a 15 SEER rating. This heat pump ranges from a 9.8 to 11.3 HSPF rating and 17 to 19.1 SEER rating. For reference, those old window AC's had SEER ratings around 10.
So, each month, the home is using less energy for climate control. That means big savings over time on utility bills for the property owner.
Great Rating Equals Instant Savings
Those great ratings also resulted in instant savings. In Massachusetts, property owners can qualify for cash rebates for replacing old furnaces and air conditioners with energy efficient ones. By using less energy, the new ones are better for the environment.
In this case, ductless heat and air systems are also better for the owner's wallet. We helped him apply for rebates from two energy groups. In all, he got $3,000 in cash just for putting in his new system.
Do you want a better and more cost-effective and efficient option for heating and cooling your home? Contact us and we'll design the perfect solution for you!