This lovely ranch home in Peabody was getting hot and sticky in the summer. The five window AC units weren't cutting it, and the owners were tired of moving the units in and out of the windows every year. The ACs would block their view all summer long and were very noisy. Another concern for these homeowners was the safety risks associated with window units in a ranch home. Neighboring communities have had a few incidents where burglars would break into a home by pushing in window air conditioners, so why take this risk?
Our homeowners were ready for a change that would leave their home safer, more comfortable, and save money on heating and cooling. They were tired of the window units making their summer electric bills painful to open! The family wanted to make sure areas like the piano room, office, and kitchen were comfortable without compromising the temperature in the bedrooms.
They consulted the experts here at N.E.T.R., Inc. and we knew that a ductless heat pump system would be a great solution for them. The home uses gas heat for the winter and didn't have ductwork, so a ductless solution was the best and most cost-effective solution to their needs with minimal disruption in their home.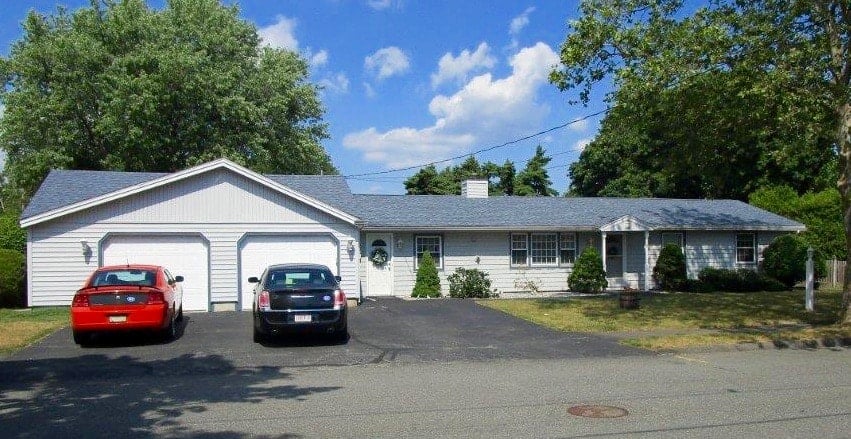 ---
Problem: The window air conditioning units were noisy, inefficient, posed a safety risk, expensive to run, and were simply painful to install and store every year. The family wanted to maximize comfort throughout their ranch-style home
Solution: We installed a Mitsubishi heat pump system with five indoor ductless units to maximize cooling throughout the home. The ductless cassettes will provide efficient cooling in the summer and a boost in heating during the winter that will ensure comfort with increased efficiency and safety all year long.
---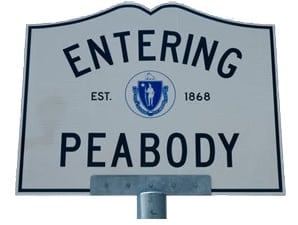 This Peabody Ranch-Style Home Needed Efficient Cooling 
We see this situation frequently – homeowners have a great gas heating system but have been relying for years on window air conditioning units that are a pain to install and uninstall each year. On top of the inconvenience, window units are inefficient and cost a fortune to operate. These AC units also take up window space- blocking views, and posing a safety risk to a home by making it more vulnerable to break-ins.
We knew we could help them out by not only giving them a fuss-free cooling solution, but also add a little boost to heating just where they need it during the winter, all at one shot.
Our Solution: We installed one Mitsubishi Hyper-Heating ductless system with five indoor units to provide five separate zones of customizable comfort throughout the home. This way if kitchen needs a little extra cooling while the office might need a little boost in heat later this fall- and the owners will be able to achieve this adjustment with the touch of a button on the remote control- making each room comfortable on demand.
Ductless air conditioning provides great cooling and circulate the air well, increasing comfort throughout the home. This efficient air distribution is something window units don't do well.
In the winter, these same units can provide additional heating and they maintain efficiency down to -13 degrees, unlike conventional heat pump systems, making them a great choice for whatever Old Man Winter dishes out.
Moreover, by moving the air conditioning units inside, the homeowners will get their windows back- enabling them to enjoy the great view. It will also ensure their home is no longer as vulnerable to potential break-ins.
Our North-Andover-based Mitsubishi ductless heating and cooling specialist was thrilled to design a system that would be able to provide supplemental heating to the existing system while enhancing comfort year-round with Mitsubishi ductless. The family will have the office, piano room, kitchen, front room, and master bedroom comfortable no matter the weather, every day of the year, while increasing efficiency and reducing overall costs for the homeowner.
Many Homeowners Can Also Take Advantage of Great Rebates!
Because Mitsubishi ductless heating is energy efficient technology, Massachusetts provides the highest level of available rebates for these systems, since they are helping the environment.
Additionally, when your system is installed by one of Mitsubishi Electric's Elite contractors like N.E.T.R., Inc. the warranty on parts is extended to twelve years, giving you peace of mind as well as increased comfort in your home.
There are still rebates available, so if you are interested in this type of energy efficient equipment, be sure to ask your comfort specialist about what sort of rebates would apply.
To recap the key points of this home:
The homeowners now have a comfortable, quiet solution to heat and cool their ranch-style home.
They no longer will be worried about storing and dragging window air conditioning unit around, and they have dramatically increased the energy efficiency of their home.
They will have increased comfort and safety by no longer needing window units to maintain comfort in hot weather.

They will be able to enjoy an added boost of heating comfort on demand during the colder months, and the efficiency of the heat pump will likely lower their energy costs all winter as well!
A Great Investment
Installations like this one is going to make sure this family gets maximum comfort in their home, every day of the year.
This technology will also help save money on energy bills, with its efficiency and low maintenance, along with a 12-year extended warranty on all Mitsubishi ductless systems, giving homeowners peace of mind as well. This is a wise upgrade to the home that will not only give the family greater comfort but will likely increase the resale value as well- making this a wise upgrade and investment in the future of their home!
Click here to see the details on the 12 year warranties offered by Mitsubishi, making this a worry-free upgrade for homeowners like you!