We take pride in our work and view our reputation for quality products and services as our most valuable business asset. That's why we were happy to help this Billerica homeowner get a ductless system, even though it meant replacing an HVAC system installed by another contractor. The homeowners had installed a ductless mini-split system by another manufacturer, but it was simply too loud, and it was decreasing their enjoyment of their home. We designed a great system using Mitsubishi Hyper-Heating heat pump that will be able to deliver quiet, efficient heating and cooling to the house.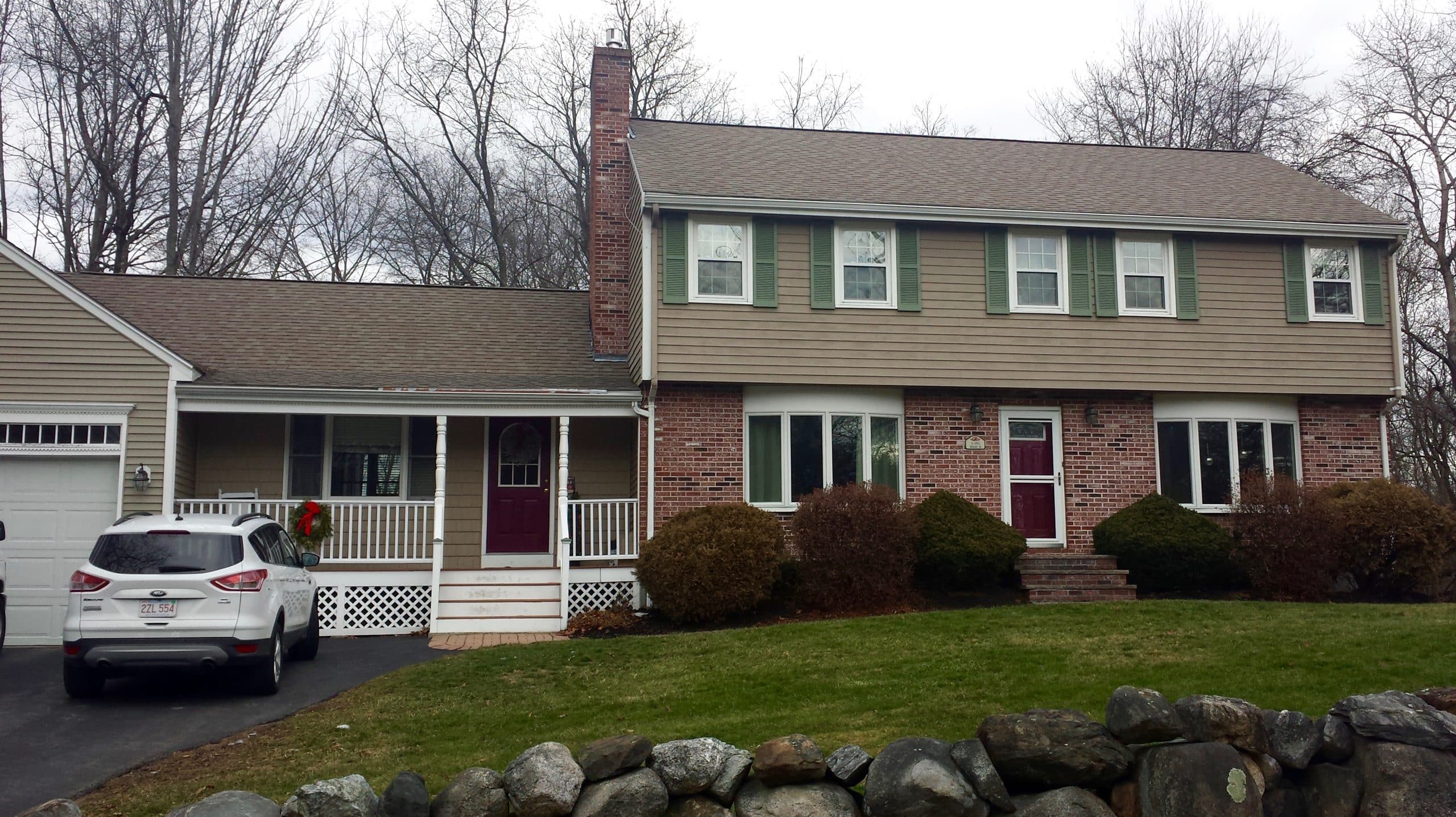 ---
Problem:
 The dining room was uncomfortable, and the
ductless system
they had installed was too noisy, taking away from both the comfort and enjoyment of their home. 
Solution: Installed a Mitsubishi Hyper-Heating ductless unit to provide supplemental heating their existing gas heat while providing quiet cooling during the spring and summer.
---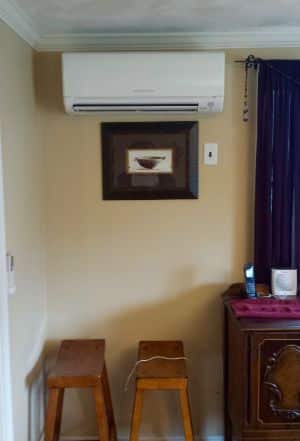 No one wants to have to fix a problem twice. These homeowners have a colonial-style home and a family room where they were using electric baseboard heat to warm the space. This heating system not only wasn't keeping the room warm enough, but it was also running up their energy bills. They didn't want to replace the system entirely but just wanted to add a complementary solution to make the room warm and keep the electric bills from getting out of control. N.E.T.R., Inc. suggested that they install a Mitsubishi Hyper-Heating Ductless Unit.
This family was also able to save money with a rebate of $1,050! The energy-efficient technology used in these ductless systems qualifies homeowners for rebates because they are helping the environment. There are still rebates available, so if you are interested in this type of energy-efficient equipment as well, be sure to ask your ductless heating and air conditioning specialist about which rebates would apply.
So to recap the key points of this home:
The homeowners now have a comfortable, quiet solution to heat their family room.
The energy bills will go down because of the energy-efficient ductless technology.
Replacement of a equipment was necessary.
$1,050 rebate was available to homeowners.
A Great Investment
This kind of installation is going to help them with a few things. They are still using their current heating system, so this ductless install will only supplement their existing system to make the house completely comfortable. N.E.T.R., Inc. removed an existing ductless system and replaced it with the Mitsubishi ductless unit.
This technology will also help save money on energy bills, since  it is an energy-efficient solution. The homeowner was also eligible for a $1,050 rebate!
The warranty on all qualifying systems installed after April 1, 2015 has recently been extended to 12 years! Click here to see the details.