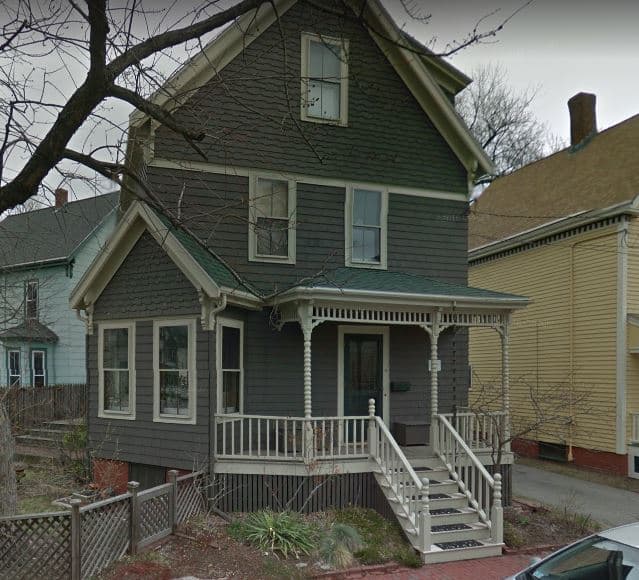 Victorian homes like this one are common throughout Boston and Somerville, and many of them have the same problem- how can the walk-up attic space be comfortable, and functional, all year long?
Third floors of homes are hard to heat and cool, even with modern heating and cooling systems. In the Winter, they are close to the roof line, and they can be drafty, even with additional insulation. In the summer, they bear the brunt on the sun's rays and hot air rises from elsewhere in the house, turning an attic into a oven! As a result, our homeowners came to us looking for a solution to make their attic space comfortable and functional all year long. They had heard about Mitsubishi's reputation for excellence and great product reviews online, and gave us a call based on our outstanding reviews and as the #1 Mitsubishi Elite Diamond Dealer here in New England.
---
Problem: The homeowners of this attractive Victorian style home were looking for heating and cooling systems for their attic.
Solution: A single zone of Mitsubishi Hyper Heat Ductless will provide year-round heating and cooling comfort to the attic, one of the hardest areas of a home to heat and cool.
---
Here at N.E.T.R., Inc., we have lots of experience helping homeowners figure out how to best heat and cool those problem areas in their homes. People often will try getting by with space heaters and window air conditioners in attic spaces, but these solutions are really inefficient and while they're often cheap to purchase, you really see their cost when you open up your energy bills, and find out the operating costs add significantly to your monthly budget! Our homeowners came to us looking for a more permanent solution to their heating and cooling problems while also getting something that was efficient and wouldn't cost a fortune to operate.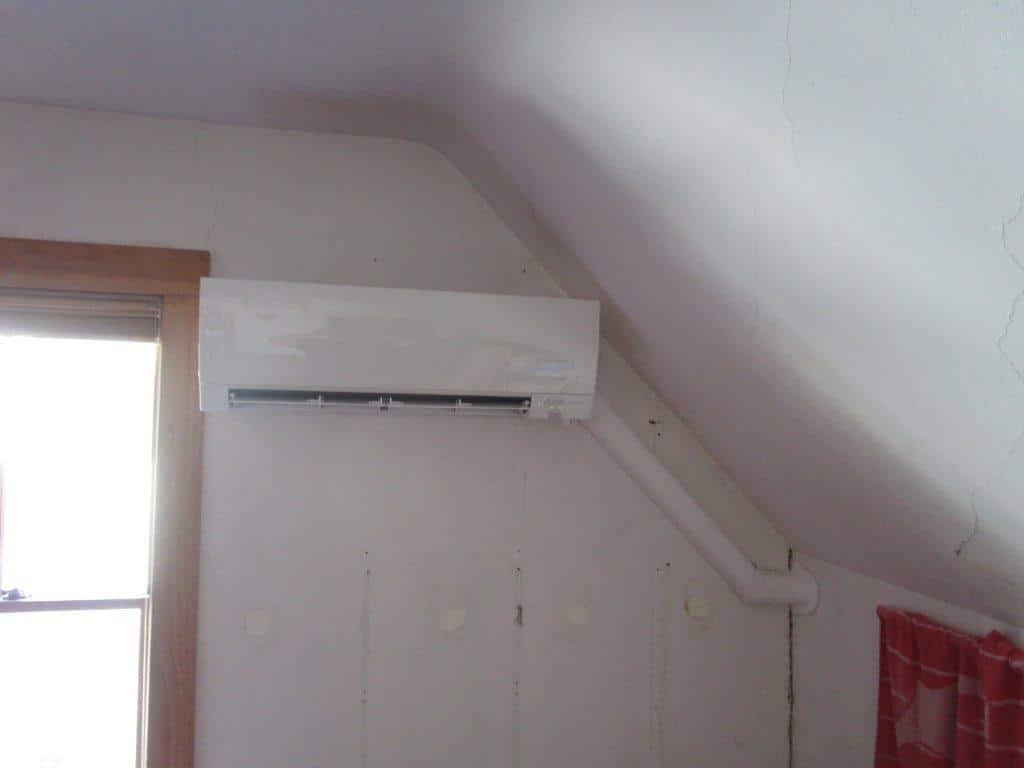 We knew that Mitsubishi's Ductless Hyper Heat would do a perfect job at delivering the comfort the family wanted, without costing a fortune to install, or operate. As you can see from the pictures, the family was renovating the attic space, so making sure it was comfortable for year-round use was important. We were able to install a wall-mounted ductless unit so that it would provide maximum comfort, while taking up minimum space on the wall of the room.
Mitsubishi ductless is a heat pump system that uses inverter technology to provide maximum comfort while using the minimal amount of energy to get the job done.  All you have to do is set your comfort level on a handheld remote, and the unit monitors the whole space for temperature and humidity. Instead of blasting heat or cool air, it evenly distributes air throughout a space at the perfect temperature to keep the space comfortable, avoiding those hot and cold spot problems you can get with space heaters or window air conditioners, where only part of the room gets truly comfortable.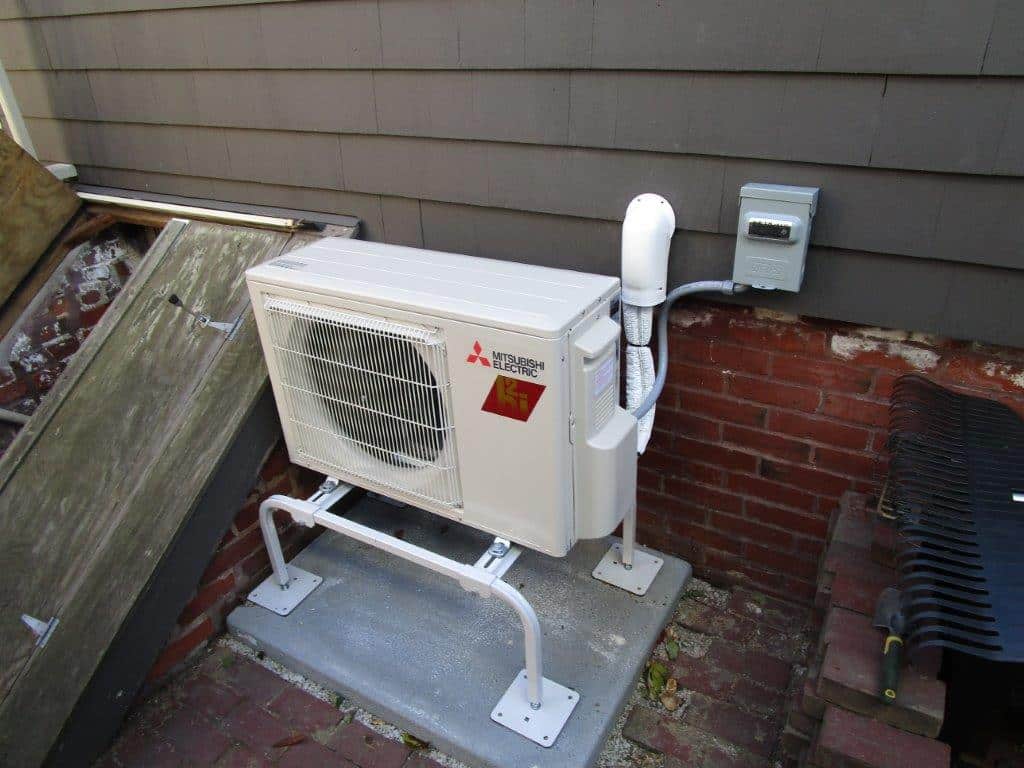 We know the homeowners will love the ability to keep the attic space cool, even when it just starts to get warm in the Spring, and the attic starts to heat up, long before the rest of the house needs any air conditioning.  And in the Fall, they can easily add just a touch of heat as it starts to get chilly, without turning on the heat for the whole home. This ability to provide comfort all year long, especially when the comfort level in the attic is so different from the needs in the rest of the house, is what helps make a Mitsubishi Electric ductless system like this one the perfect solution. The homeowners will be able to enjoy all the comfort they crave, while keeping their energy bills under control. And when the attic space isn't in use, the unit can just be turned off, leading to additional savings by not heating and cooling the space when i's just not necessary.
Mitsubishi Electric's Hyper Heat system works well all year long, even when it's -13F or 100F outside! It's so energy efficient, it qualifies for rebates from both the Mass Save and Mass CEC program! Our homeowners qualified for a $300 Mass Save rebate and a $625 Mass CEC rebate, totaling $925 that helps defray the cost of this significant comfort upgrade to the home.
We were so happy to help our homeowners get the year round comfort they crave, while making sure they get the efficient and cost-effective solution that will help add long term value to their home. If you have a hard to heat and cool space in your home like this one, give us a call here at N.E.T.R., Inc. and let us help you achieve the comfort you deserve!