One of the most common problems we see with split-level homes is that they don't have balanced temperatures throughout the house. Split-level homes like this one and others in the Burlington, MA, area can be especially challenging to heat and cool. One room is too cold while another is too hot, and the air doesn't circulate well or distribute the heated and cooled air evenly. There is no way to come to a happy medium. As a result, the only way to make the cold rooms warm is to crank up the heat, causing other rooms to become too hot. It is costly to raise the temperature in all rooms, when you only need a touch of warmth in a single area. That was the situation for this couple, despite the fact they were already using radiant floor heating.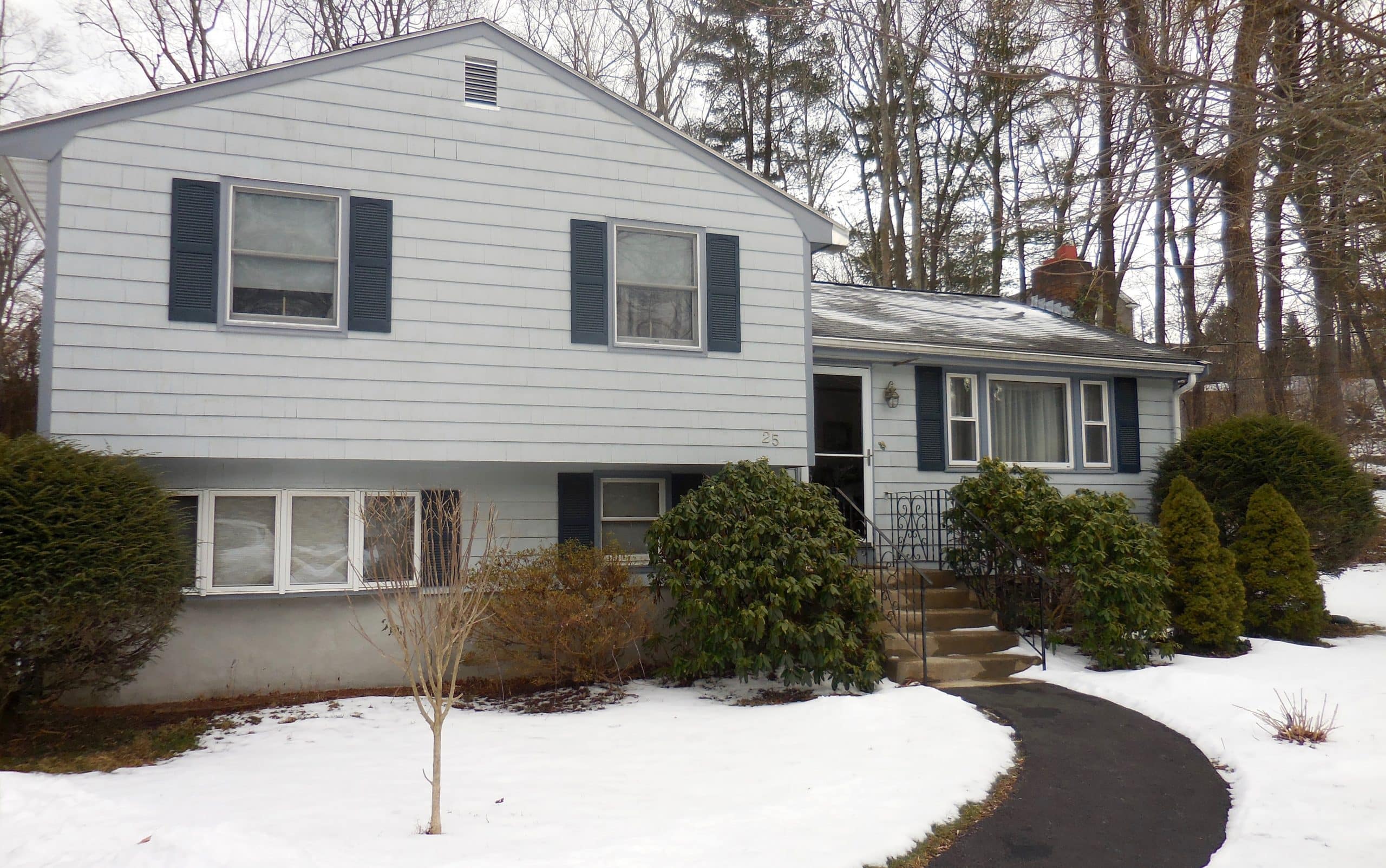 ---
Problem: This split-level home just couldn't keep a heating and cooling balance to keep all the rooms in the home comfortable.
Solution: Installed a Mitsubishi Hyper-Heating ductless unit to supplement the radiant floor heating system in the family room, to add heating and cooling available at the touch of a button.
---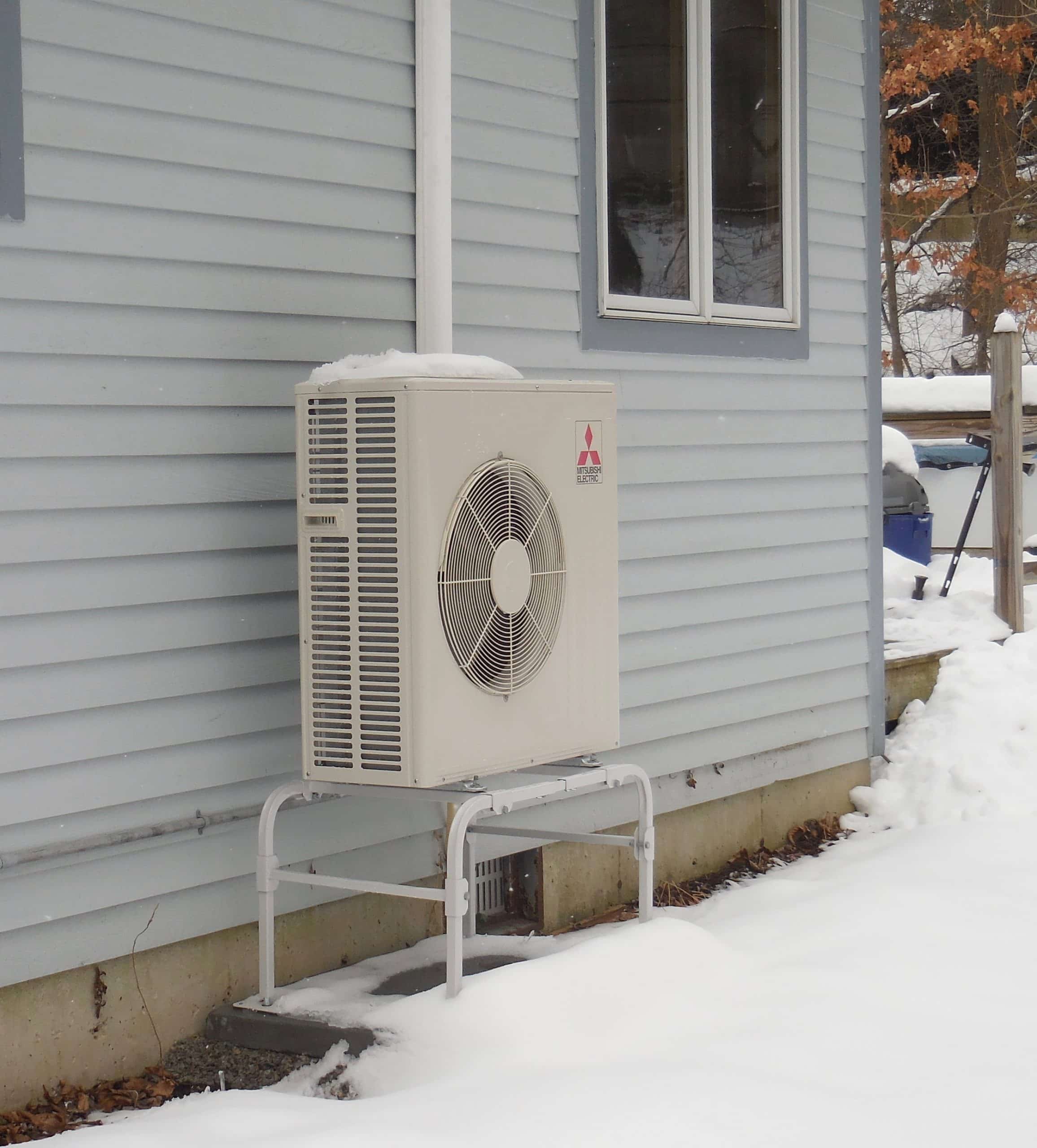 The problem this family was having was heating and cooling all levels of their split-level home. The radiant floor heating system they were using to heat the family room worked well, but it didn't provide any cooling options in summer. Additionally, The homeowners still felt cold in winter, even though their feet were toasty warm with the floor heating.
Our Solution: By adding a Mitsubishi ductless system with a Hyper-Heating heat pump, we were able to create a great zone of comfort for them in their family room. Temperature control will not be available at the touch of a button on the remote. This couple can now be ensured comfort 365 days a year.
While the radiant floor heating did a good job in the winter, it didn't provide any cooling. By adding a ductless system, the homeowners will get all the cooling and additional heating they need. Due to the efficiency of the Hyper-Heating system, the homeowners will also enjoy cost savings year-round. There was no need to replace their current system- the ductless unit will work in conjunction with the current system to provide enhanced comfort, every day of the year.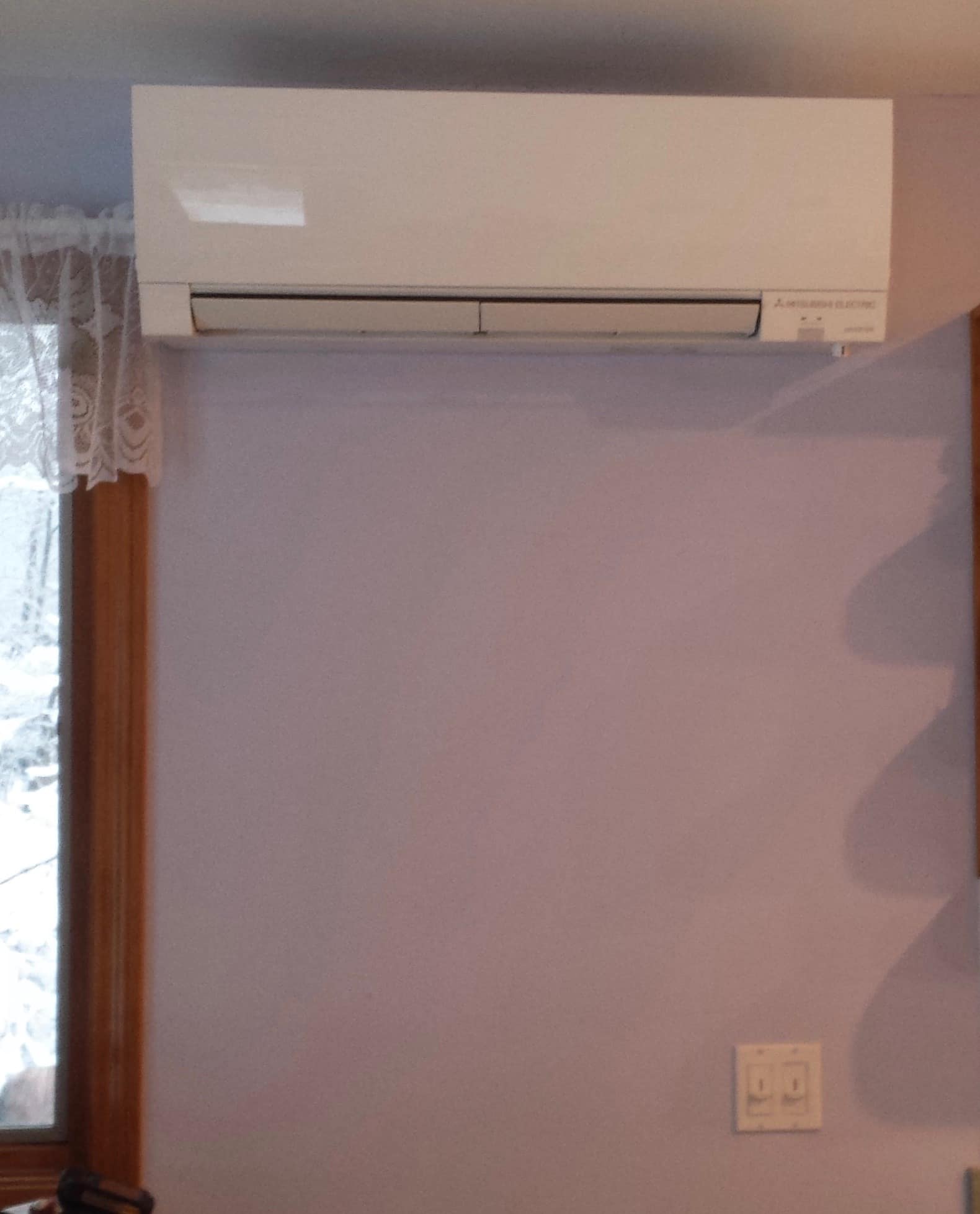 A wall mounted unit is added into the room, as you can see from the picture on the right. The AC unit sits near the ceiling, out of the way, and will provide cooling this spring and summer, and supplemental heat during the winter, easily adjusted from a convenient remote control. This allows the homeowners to quickly and easily adjust the temperature to their comfort level, without having to wait for the temperature to gradually adjust over time for the whole house!
This family was also able to save money with a rebate of $1,125 through programs like Mass Save and Mass CEC! Because this is energy-efficient technology, rebates are available for these ductless systems since they are helping the environment. Additionally, the warranties on the Mitsubishi ductless systems has recently been extended to twelve years, giving homeowners peace of mind as well as increased comfort in their homes.
There are still rebates available, so if you are interested in this type of energy-efficient equipment, be sure to ask your ductless heating and air conditioning specialist about what sort of rebates would apply.
To recap the key points of this home and our solution:
The homeowners now have a comfortable, quiet solution to heat and cool their family room in their split-level home.
The energy bills will go down because of the energy-efficient Hyper-Heating heat pump technology.
No removal or replacement of equipment was necessary.
$1,125 rebate was available to our homeowners to help reduce initial costs, along with the money they will save due to smaller energy bills.
A Great Investment
This kind of installation is going to help this family with a few things. They are still using their current system to heat, so this ductless install will only supplement their current system to make the house completely comfortable, with supplemental heating and cooling. No removal of an old system necessary.
This technology will also help save money on energy bills, being that it is an energy-efficient solution. The homeowner was also eligible for a $1,125 rebate!
The warranty on all qualifying systems installed after April 1, 2015 has recently been extended to 12 years! Click here to see the details.