At N.E.T.R., Inc., we love coming up with solutions that increase a home's comfort while saving the homeowner money. This young couple in Groton, MA, was looking to improve the comfort of their oil-heated home. They have a lower-level family room and a living room that weren't comfortable year-round.
---
Problem:
 The family wanted to be able to better control the temperature of different portions of their home, especially the lower level family room and living room. They wanted to increase comfort while getting a more efficient system that would save them money. 
Solution: Installed a new 2-zone Hyper-Heating Mitsubishi Ductless heat pump system with one outside heat pump and two inside ductless wall AC units that serve both the family room and living room.
---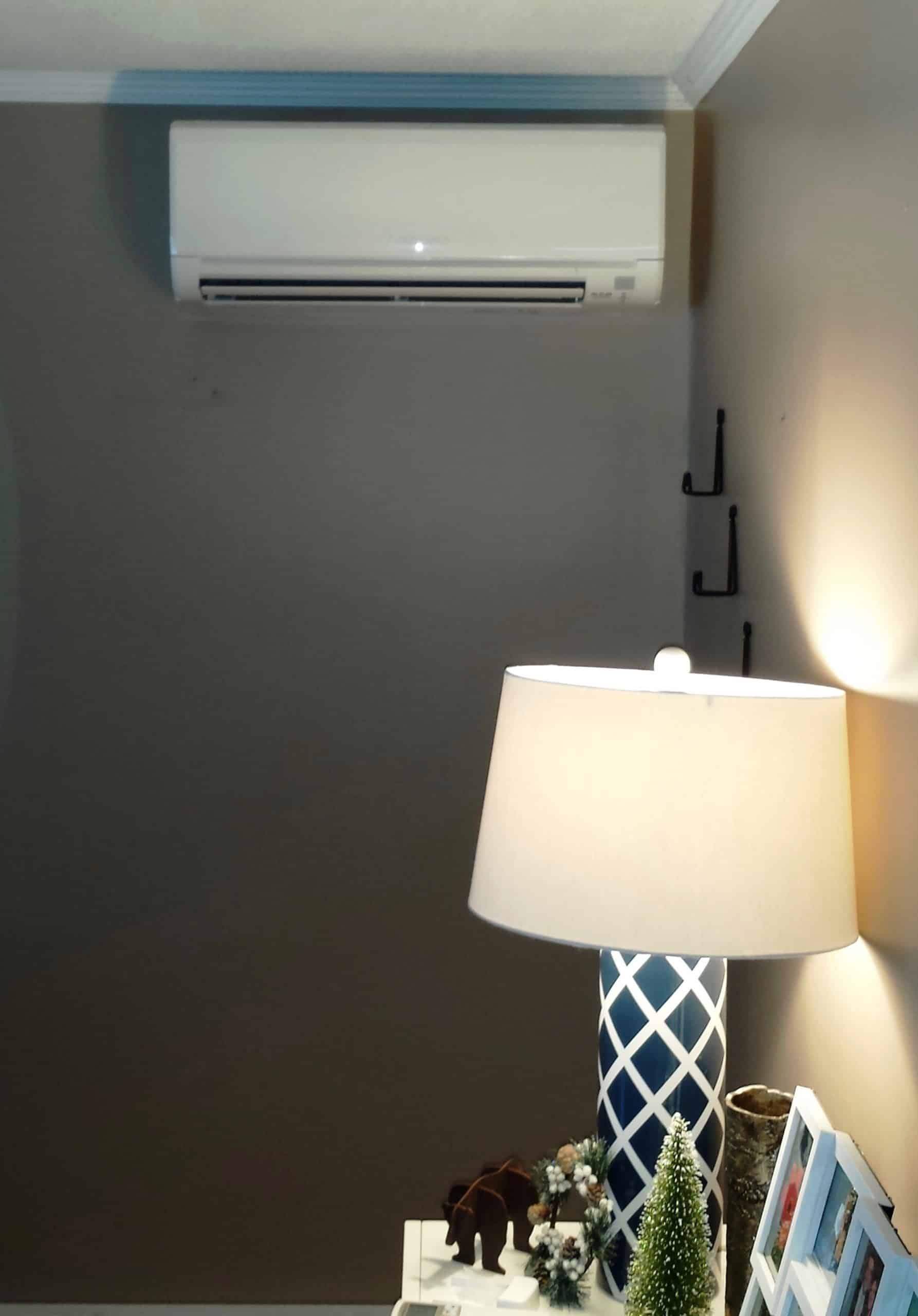 A Great Investment
This kind of installation is going to help them with a few things. They are still using their current oil heating system, so this ductless install will supplement their current system to make the house completely comfortable. No removal of an old system was necessary.
This technology will also help save money on energy bills since it is an energy-efficient solution. The homeowner was also eligible for a $250 rebate!
The warranty on all qualifying systems installed after April 1, 2015, has been extended to 12 years! Click here to see the details.

The Ideal Heating and Air Conditioning Solution for a Groton, MA Home
One of N.E.T.R., Inc.'s ductless heating and air conditioning consultants went out to help this young couple find the right solution for their family.
We installed Mitsubishi ductless units in the family room and living room, to give them the heat they needed in the winter and terrific cooling in the summer. By supplementing their oil heat, they will be less dependent on fossil fuels and receive tremendous year-round comfort to the most heavily used parts of their home.
The outdoor heat pump condenser was conveniently installed under the deck and raised to prevent any issues with snow. Between the savings on the ductless rebate, lower energy bills, and improved air quality in the home, the homeowners were thrilled with the result complete comfort for the first time ever, and the added bonus of energy savings every month going forward!