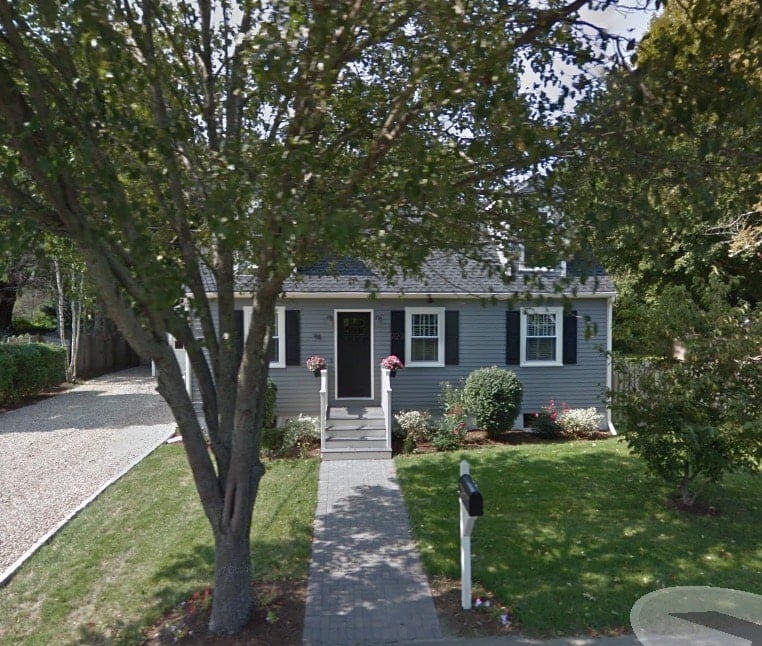 Wenham, MA has a lot of great homes, and this small Cape style home looks like it could be on a postcard for the Chamber of Commerce! Cape style homes like this one are compact, but they often don't have central air conditioning, and are forced to rely on window air conditioners in the summer.
A window air conditioner can be a problem in many homes, They are notorious energy hogs and can cost a fortune to run. They tend to be noisy, and due to their small size, they aren't very good at distributing the cool air to the entire room, especially in any sort of open floor plan. They are a pain to install and store properly, to avoid any mold and mildew, and on top of that, they hog a window for months at a time and mar the beauty of the outside of your home.
When the homeowners gave us a call here at N.E.T.R., Inc., they were looking for a better solution to cool their living room, where they spent a good portion of their time, that was energy efficient and cost-effective.
---
Problem: Charming Wenham, MA cape style home's living room was too hot in the summer, and the window air conditioners were noisy and expensive to run.
Solution: A single zone Mitsubishi ductless mini split air conditioner will ensure the family can get back to living in the living room!
---
When we came out to the home, we knew that a Mitsubishi ductless system would be a good solution for this problem. Mitsubishi ductless mini-split systems are heat pumps, that can provide both heating and air conditioning in one unit, right where you need it most. The outdoor condenser unit can support up to eight indoor heads or units. Each indoor unit can be controlled independently of the others, creating separate zones of comfort wherever you put them.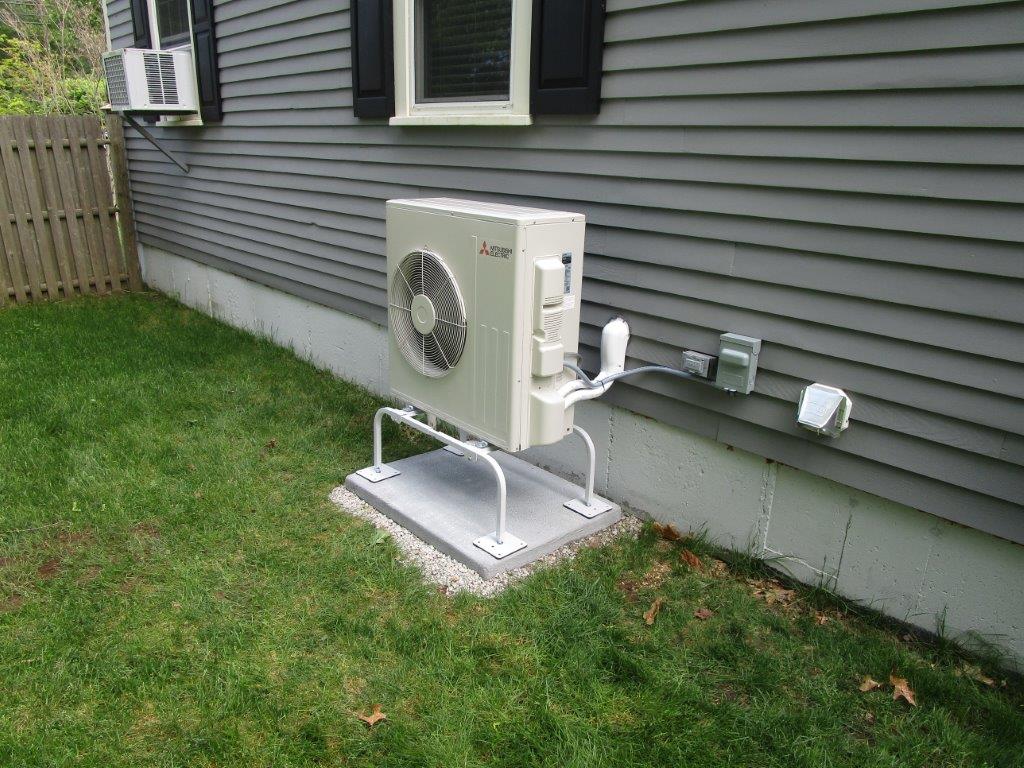 For these homeowners, a single indoor units would solve their most pressing need- making sure their living room was comfortable. They were tired of trying to watch TV over the noisy window air conditioner, which never seemed to deliver the comfort they wanted. By adding a single zone of ductless to the living room, the homeowners will now be able to spend time in quiet comfort- Mitsubishi ductless units run at only 22db- whisper quiet!
In the future, the homeowners could opt to add additional indoor units, such as one for the master bedroom, to ensure other parts of their home are as comfortable all year long as the living room! This is an option many people choose, to make sure they are comfortable with a new ductless system, and to make sure it works within their budget.
Since Mitsubishi ductless units can act as both heaters and air conditioners, many of our homeowners find that they can delay turning on the main home heating system by using the ductless units as supplemental heating. For these homeowners in Wenham, MA, that means in addition to world-class cooling, they will be able to add just that touch of heat you might want on chilly, damp spring days or those frosty fall nights without having to heat the whole home for a few hours of additional comfort.  That will save a ton of energy, and help bring energy bills down!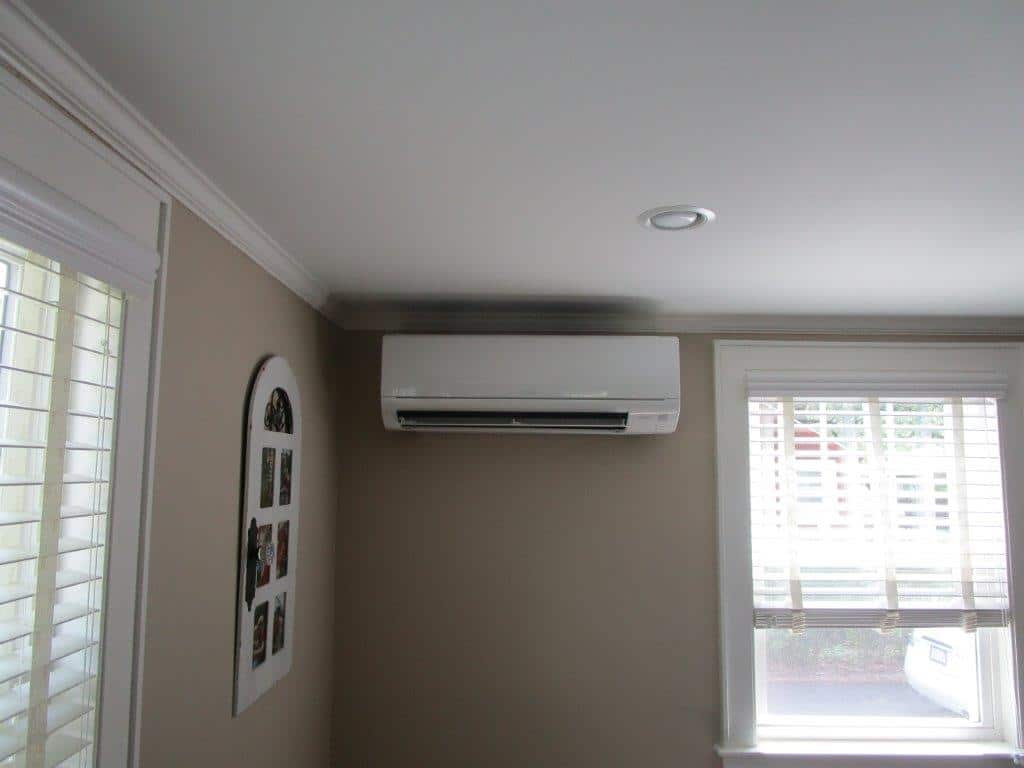 These units are also incredibly energy efficient. They use inverter technology to help maximize their performance while using the smallest amount of energy possible to deliver you the comfort you want. This means that they can really save you money on energy bills, especially when compared to traditional window air conditioners. They are so energy efficient, they also qualify for rebates through the Mass Save program, and these homeowners qualified for $100 rebate, helping to defray some of the cost of this significant upgrade to their home comfort!
We know that best of all, our homeowners will appreciate not having to install and store those heavy, bulky window air conditioners ever again. As Diamond contractors for Mitsubishi Electric, N.E.T.R., Inc. can offer an extended 12 year warranty on the units, meaning this new level of comfort will give this family the comfort they crave with the efficiency and energy savings that any homeowner can appreciate.
We  got this online review from the homeowners after the installation, and we wanted to make sure you heard from them on how it went:
"So far I'm thrilled with my unit! I will be sure to recommend you and NETR to anyone looking a cooling /heating unit. I thought everything was professionally handled from start to finish. I also appreciate so much that you did not try to talk me into anything more than I was requesting. After dealing with several other companies, you have no idea how rare this is. We'll see how this summer goes and I know I can always add a second unit if needed. Thank again for everything."
And that's exactly what we strive to deliver at N.E.T.R., Inc. every day- happy customers who got what they wanted, did not feel pressured, and knew they had options to expand if they wanted them in the future. Treating your home and family like it was our own is why we stand out in our field.