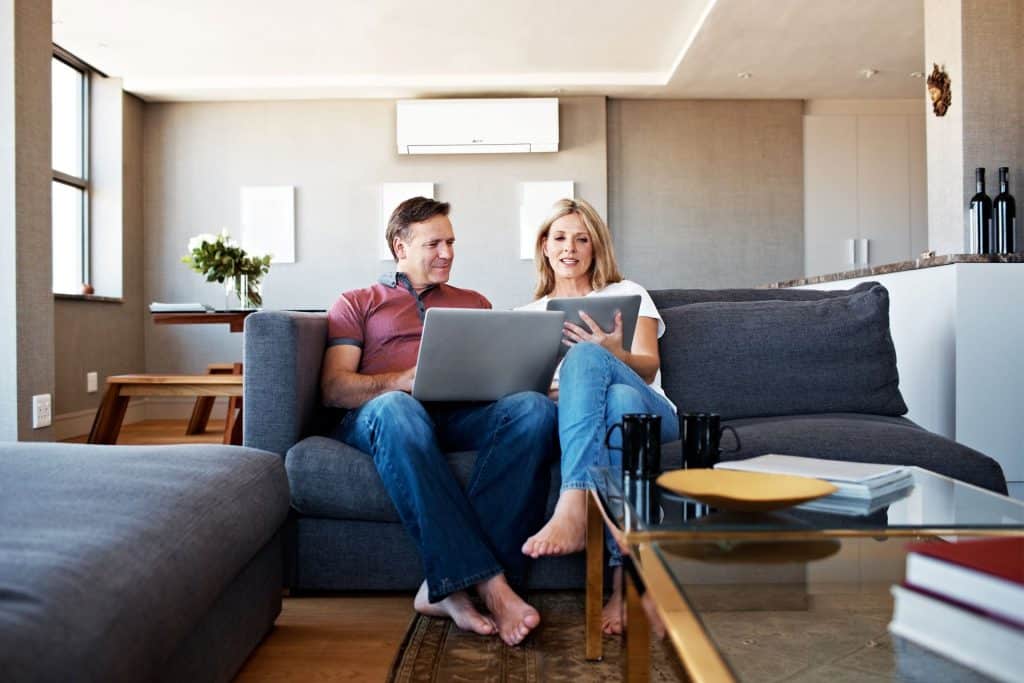 TAKE CONTROL OF YOUR COMFORT
Discover a more efficient way to heat and cool your New England home.
See what our customers are saying about us!
---
HERE'S HOW IT WORKS
Ductless splits, also called "Mini-Splits" pump cooled or heated refrigerant directly to the wall or ceiling-mounted air-handling unit, and each unit has its own wireless electronic temperature control system, a.k.a., a remote.
Here's how the system works in a single room application:
The indoor unit uses refrigerant to cool or heat air and quietly pushes the chilled air it where you need it in your living space.
Refrigerant and electrical lines connect the outdoor unit to the indoor unit through a 3″ opening in the exterior wall.
The outdoor unit's state-of-the-art heat pump cools or warms refrigerant and sends it back inside to the air handler, which continuously monitors the room for changes in temperature and sends conditioned air to the areas of the room that need it.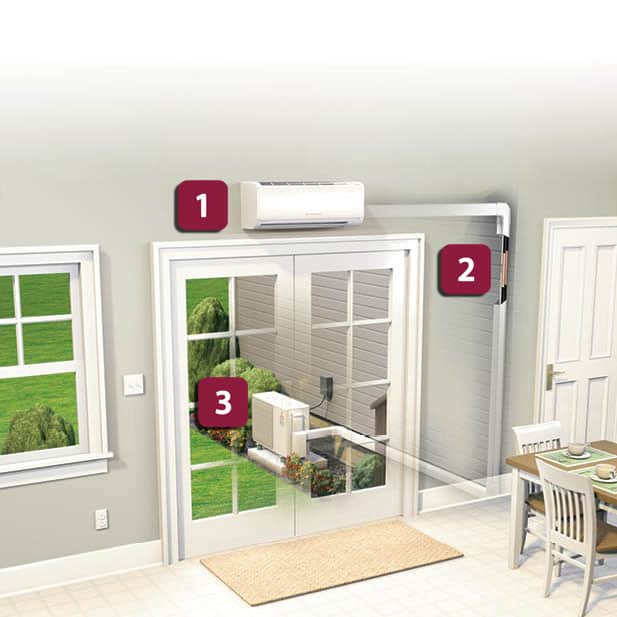 ---
MITSUBISHI DUCTLESS SYSTEMS ARE UP TO 40% MORE EFFICIENT THAN TRADITIONAL SYSTEMS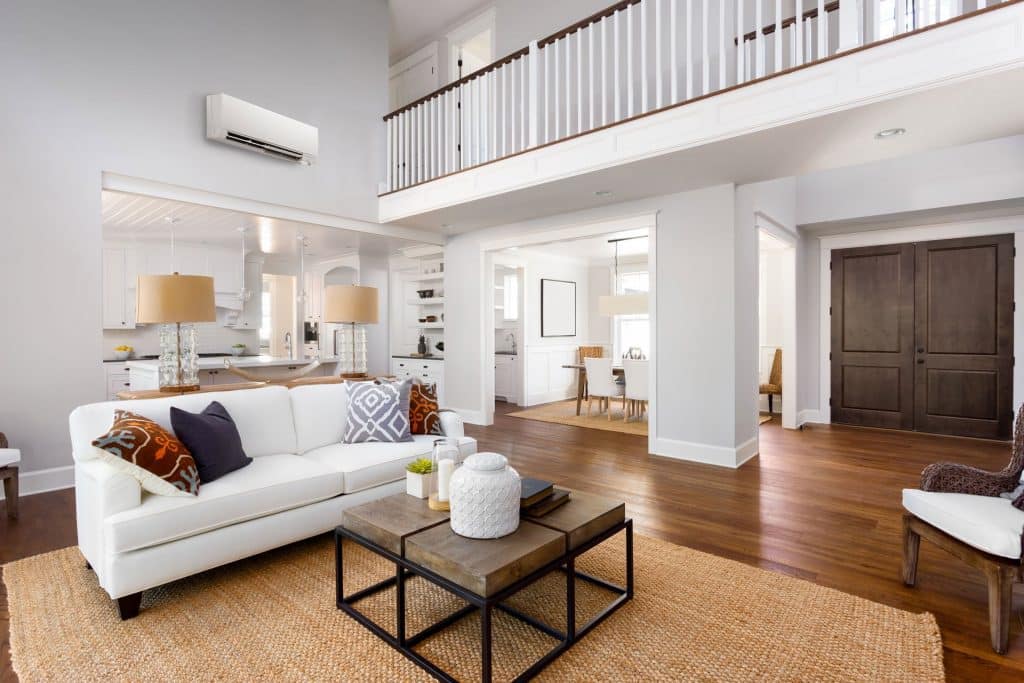 ENERGY EFFICIENT COOLING & HEATING
The majority of our systems are ENERGY STAR® qualified and many systems are eligible for federal and state tax credits plus local utility rebates.
Use only the exact amount of energy needed to maintain comfort
Eco-comfort technology is friendly to you and the planet
No wasted energy due to leaky ductwork
Ductless is easy and affordable to install
Learn More:
ADVANCED FILTRATION
Removes particulates and contaminants from the air with continuous fan operation for better air circulation
Easy-to-clean hybrid catechin pre-filters absorb odors and last up to 10 years
Anti-allergen filter traps dust, allergens and other particles to improve indoor air quality (IAQ)
Platinum Deodorizing filter (select systems) uses nanotechnology for highly effective odor absorption
Find Out More: