---
A lack of ductwork doesn't mean that you have to compromise on your comfort. With Mitsubishi ductless heat pumps, you can add efficient heating and cooling to your whole home or an addition regardless of whether or not it has ductwork.
If you have a colonial, craftsman, Victorian, or any other style of home without ductwork, you can install a Mitsubishi ductless system without disrupting your home's beautiful architecture. Ductless mini-splits also work perfectly for new construction or additions that aren't connected to your central ductwork.
How Ductless Systems Work in Homes With No Ductwork
A lot of older homes without ductwork use radiators in the winter and rely on window air conditioners or fans in the summer. Traditionally, if you wanted to add air conditioning to these homes, you had to add ductwork. Thanks to ductless heating and cooling systems, you can now easily add whole-home heating and cooling without adding ductwork.
Ductless heating and cooling systems feature an outdoor unit along with one or multiple indoor air handling units. The outdoor unit contains a heat pump that can heat your home in the winter and cool it in the summer. If desired, you can opt for a hyper heat unit that heats your home even in very cold temperatures or an outdoor unit that only does air conditioning.
Benefits of Ductless Systems for Homes With No Ductwork
The fact that these systems work so well in homes without ductwork is not their only advantage. Ductless mini-splits also offer a host of other benefits including but not limited to the following:
Even Heating and Cooling
When air travels along ducts, it often loses some of its heat (or chill) on the way to the rooms that are the furthest from the furnace or air conditioner. This leads to uneven heating and cooling. Ductless systems have advanced technology that uses fans along with occupant sensors to keep every corner of your home at a consistent temperature.
Zoned Heating and Cooling
Each indoor ductless unit creates its own zone. You can control the temperatures in each zone separately so that your home is always perfectly comfortable. You also don't have to waste energy heating or cooling spaces that you aren't using.
Energy-Efficient Operation
Heat pump technology utilizes an extremely efficient process. Whether it's heating or cooling, an electric heat pump produces about the same amount of energy as it consumes in electricity. Most traditional heating and cooling systems consume much more energy than they produce.
Quiet Operation
Ductless heat pumps work very quietly. The outdoor unit is slightly quieter than the level of background noise at a quiet library when it's not busy. In other words, it is quieter than a whispered conversation. The indoor units are much quieter than most home appliances including refrigerators, dishwashers, and central HVAC equipment. Their noise level is about as loud as rustling leaves.
Fast and Easy Installation
Because these systems don't require ductwork, they can be installed quickly and easily. In most cases, whether you're dealing with an existing home or new construction, an installer can put in your ductless systems in a day.
Types of Ductless Heat Pump Systems
When you contact us at NETR Inc, we will help guide you to the right ductless system for your home with no ductwork. Whether you want to add ductless cooling, ductless heating, or both, we can help you find the ideal solution for your home.
For a small home or a single area, you may only need one indoor air handling unit. If you want to add heating and cooling to your entire home, you may need multiple indoor air handling units.
Related Resources
Case Studies
Case Studies About Mitsubishi for Homes With No Ductwork
We have worked with many homeowners throughout Massachusetts whose homes don't have ductwork. Take a look at this case study to see our work in action:
Colonial Home With No Ductwork Gets a Ductless System (Newbury, MA)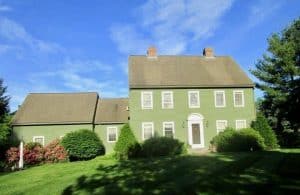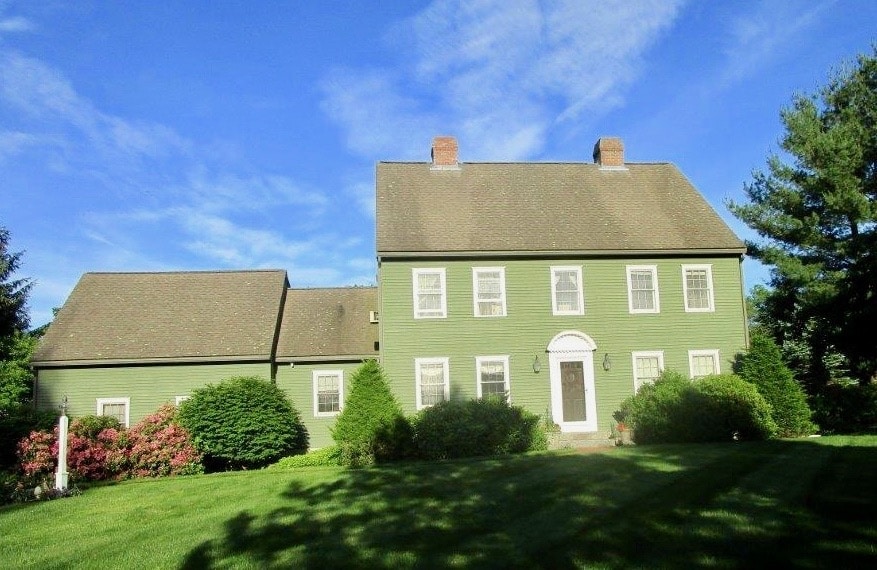 To see more case studies, check out our residential or commercial case studies pages. We have chronicled dozens of stories about how ductless systems have helped home and business owners meet their heating and cooling challenges.
Ductless Heating and Cooling
Learn More About Mitsubishi Ductless
Investing in ductless heating and cooling improves the comfort and efficiency of your home. Want to learn more about this technology before you take the leap? Then, check out these resources to learn more about Mitsubishi heat pumps for homes with no ductwork.
Look through our website for more blogs, videos, podcasts, and resources about ductless mini-splits. Or contact us directly to learn more. We have completed hundreds of hours of training to earn Mitsubishi's highest level of contractor certification, and we love talking with prospective clients about the benefits of heat pumps.
Rebates
Rebates for Mitsubishi Ductless Systems
You don't necessarily have to foot the cost of a new ductless system on your own. Because these systems are so efficient, Mass Save and others offer generous rebates to incentivize homeowners to upgrade. Before buying a ductless system for a home with no ductwork, check out our rebates page.