To cool your business, you generally have two options — ductless or central air conditioning. What are the benefits of ductless vs central air conditioning, and should you opt for ductless?
Ductless AC systems use heat pump technology, which tends to cost more upfront in installation costs than a central AC. However, ductless cooling is more efficient and less expensive than a central air conditioner. The best choice for your business depends on a few key considerations. Ask the following questions:
Do You Have Existing Ductwork?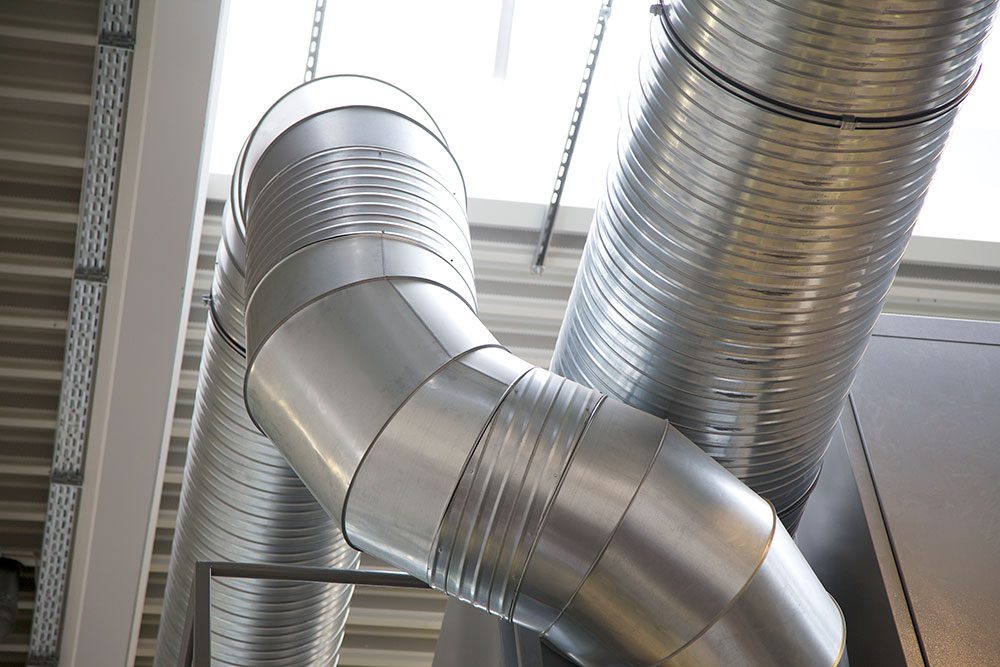 If you currently have central heating and cooling, you have existing ductwork in your commercial space. In this case, buying a new central air conditioner to connect to your ductwork is usually less expensive than putting in a ductless mini split system. However, you also must consider the quality of the ductwork — old leaky ductwork is very inefficient.
If you connect an AC to old ductwork, you risk losing a lot of cool air when you start using your system. Similarly, replacing or repairing the ductwork also drives up the upfront costs. Alternatively, you can bypass dealing with old ductwork by putting in a ductless AC system. Remember to take the costs of repairing or replacing outdated ductwork into account when making your decision.
Are You Replacing Window Units?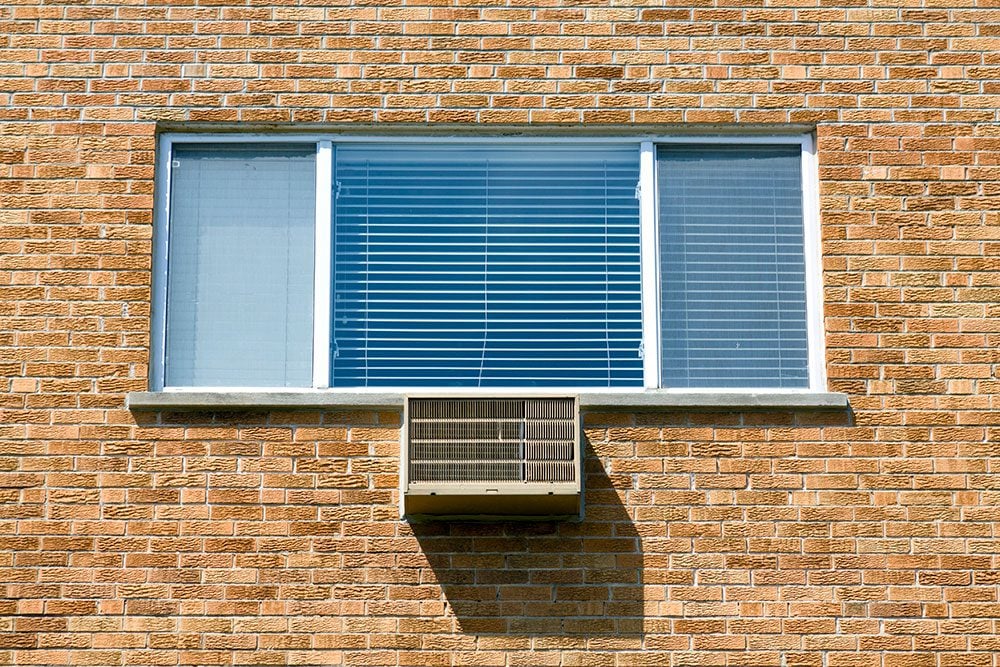 Window AC units are noisy, unsightly, and they aren't efficient at cooling commercial buildings. If you're replacing window units and you already have ducts in place for your heating, you may want to save on upfront costs by putting in a central air conditioner.
However, if you don't have space for a central air conditioner, ductless may be a better option. By making this change, you free up your windows, improve the security in your facility, and create a more comfortable climate.
Do You Want Zone Technology?
With central air conditioning, the entire system connects to a single thermostat. Whether you are using a room or not, you must cool it. Even if you close the vents, the cool air generated by your air conditioner still travels down the ducts and tries to get through the vents, effectively wasting it.
In contrast, ductless mini split systems allow you to set up zones with the ability to independently control the temperature in each zone. As a result, you do not have to cool areas that are not in use, saving energy and money in the long run.
Do You Want to Keep Operating Costs Low?
As indicated above, ductless AC systems tend to cost more upfront than a central AC, but the long-term costs associated with ductless cooling are much lower. An ENERGY STAR certified ductless system uses about 30% less energy than a conventional air conditioner.
Additionally, central ACs often more maintenance. You need to commit to cleaning out your ducts every three to five years and repairing or replacing them as needed. Although ductless mini split systems may need the occasional repair, usually the only routine maintenance is cleaning the filters and keeping the system clean.
Talk with a ductless contractor to learn about the potential savings in your situation, or take a look at case studies of similar commercial buildings in your area and see how they have reduced energy consumption by switching to ductless heating or cooling.
Do You Want to Cool Your Business Quietly?
When you run a business, noisy equipment can be troublesome. It can distract office workers and drown out phone calls. If you have a retail store or restaurant, a noisy air conditioner can disrupt your ambiance and ruin the customer experience. If noise is a concern, your business needs a ductless air conditioning system. Ductless indoor air handling units are whisper-quiet, while the outdoor units only make about as much noise as a dishwasher.
Do You Have Inconsistent Temperatures in Your Building?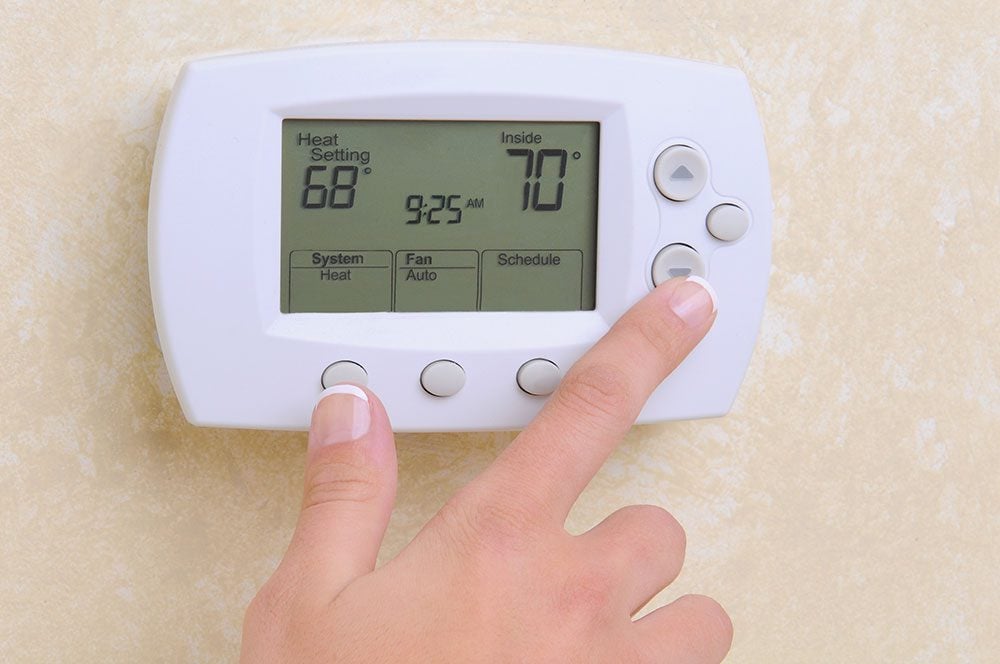 Central AC can create inconsistent temperatures throughout the building. Workers or customers near vents may feel too cold, while those far away from the vents may be overheated. Additionally, when the AC cycles on, your business may get comfortably cool, but between cycles, you may feel too warm. Ductless air conditioning keeps your business at consistent temperatures thanks to multi-speed fans that automatically adjust as needed.
Do You Need to Upgrade Your Heating Too?
Ductless air conditioners also work as heaters, and they save money and energy compared to traditional heating options. A ductless system relies on heat pump technology, which moves hot air rather than generating heat or cold.
These systems move heat from inside to the outside to cool your business. Then in the winter, the system reverses the process by extracting warmth from outside and bringing it inside. With central HVAC, you must buy a separate furnace to connect to your ductwork – you can't use the same equipment for both processes.
At N.E.T.R., Inc, we are Mitsubishi Diamond Elite contractors with a long history of helping businesses find the right cooling solutions for their needs. To learn more and to decide if central AC or cooling from a ductless air source heat pump is right for your business, contact us today.