America has been battling COVID-19 for nearly a year now and cases are continuing to rise. Lockdowns and pandemic restrictions are wearing on the nation, and people are looking for new ways to dampen the spread of the novel coronavirus.
The role that heating, ventilation, and air conditioning systems – HVAC for short – play in the transmission of the virus is just beginning to be understood by scientists and much more testing is needed.
Here's what we know about how the virus can be spread through heaters and air conditioners, and what residents and businesses can do now to keep their home safer from COVID-19.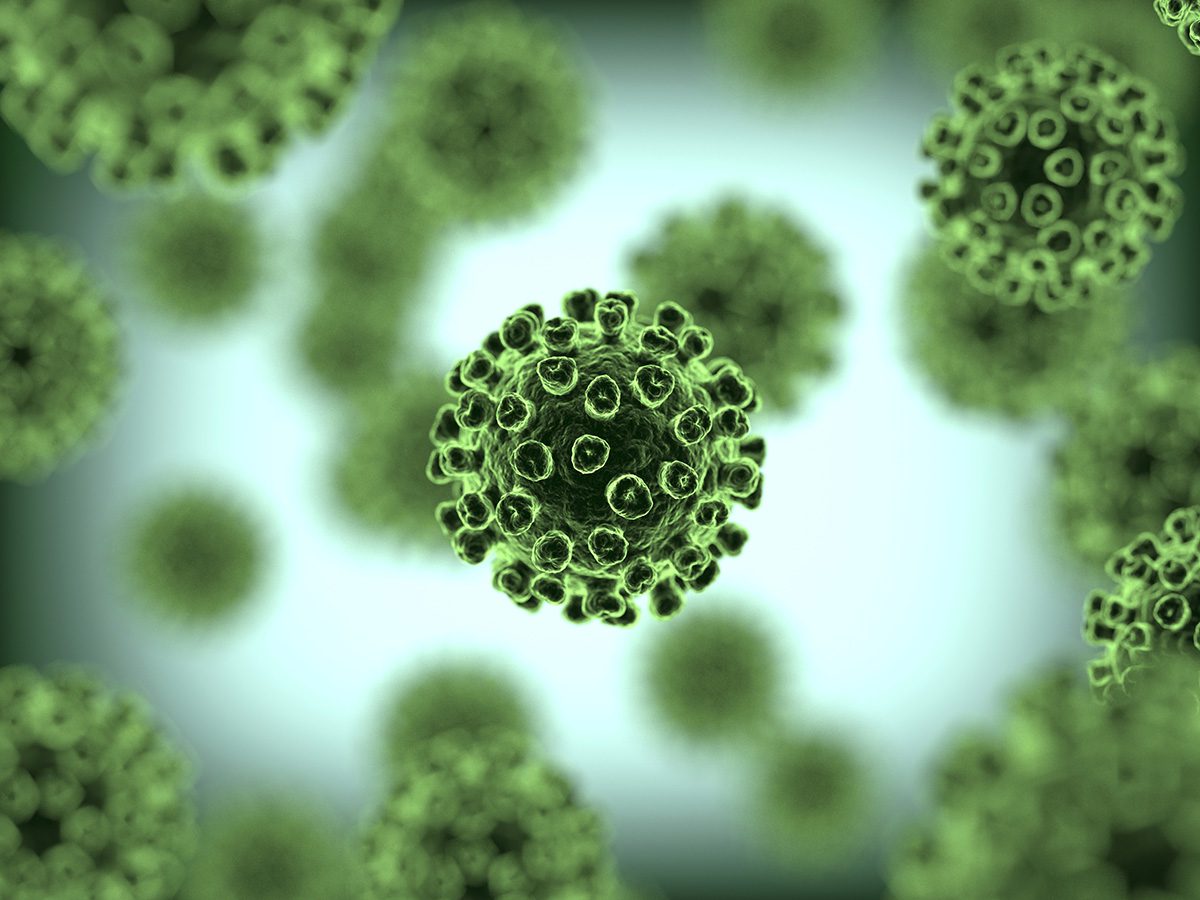 Understanding Coronavirus Particles and How They Travel
The most important starting point in determining how the novel coronavirus can spread through heating and cooling systems is understanding how the virus particles travel.
The U.S. Centers for Disease Control (CDC) reports that primarily, the virus is transmitted between people through small respiratory droplets that are released when someone talks, coughs, or sneezes. However, the World Health Organization (WHO) reports suggests that aerosol transmission can occur in some settings, like crowded, poorly ventilated indoor spaces.
Coronavirus particles are approximately 0.1 microns in size, or 1/700th the width of a human hair. This makes them easily transmissible and difficult to control.
How Heating and Cooling Systems Can Help Spread the Virus
We know that HVAC systems move air throughout a room. If coronavirus particles are lingering in the air, logically a heater, air conditioner, or fan would blow these particles around.
This means that two people who are socially distanced indoors may still be at risk of contracting the virus since HVAC equipment can push air much further than 6 feet away.
Ducted heating and air conditioning systems are even more effective at spreading large respiratory droplets throughout bigger indoor spaces. Three families in Guangzhou, China contracted the coronavirus in 2020 after eating at an air-conditioned restaurant. One family had just traveled to Guangzhou from Wuhan.
Typically, respiratory droplets are heavy and only travel through the air for short distances before falling to the ground or other surfaces where they settle. The National Institutes of Health (NIH) reports that coronavirus particles can survive on plastic and metal surfaces for as many as 3 days.
CDC officials concluded that the strong flow of air from the restaurant's HVAC system carried the virus particles from the originally infected person to the other individuals eating at the restaurant.
New Technologies for Combating COVID-19 Spread Through HVAC
Discovering new ways to mitigate or eliminate the transmission of coronavirus particles is critical as the United States and the world continues to fight the deadly pandemic. Here are a few promising possibilities.
Reconfiguration of Existing HVAC Systems
Reconfiguring an existing HVAC system to have a higher air exchange rate can potentially reduce the number of viral particles in the air. This is done by introducing more fresh air into the system versus recirculating air that may be carrying the coronavirus.
Adding fixed-speed motors can also help reduce the speed of airflow, an important factor in how far contaminated air is able to travel.
Installation of New HVAC Systems
Replacing a ducted HVAC system with a ductless heat pump is one way to prevent the transmission of coronavirus particles through air ducts. Although mini-split HVAC systems don't bring in fresh air from the outside and still recirculate indoor air, they don't do so in the same way that ducted systems do.
Generally, the air exchange stays within the room of the indoor ductless unit. This means that you don't have air shared throughout your entire space, where ducts are carrying it to and from all the rooms in your home or office.
Installation of HEPA Air Filters
High-Efficiency Particulate Air filters, or HEPA filters, may help some in reducing the spread of coronavirus particles in your indoor space. HEPA filters will filter out particulates 0.3 microns and larger.
Since coronavirus particles are smaller, HEPA filters are no guarantee, but they can keep out larger infectious droplets. They also work extremely well to improve your indoor air quality by reducing the number of overall allergens, viruses, and bacteria in the air.
Installation of Germicidal Lamps
UV light has been proven to kill some viruses and bacteria, however, not all forms of UV are created equal. For example, you can't take an item and set it outside in the sunlight to kill coronavirus particles that may be on the surface. UVA and UVB rays from the sun are too weak by the time they reach the earth to do much disinfecting, although they do still pose a cancer risk.
Alternatively, germicidal lamps or UVC lamps produce a different kind of UV light with wavelengths that are much shorter and therefore more effective at killing viruses and bacteria.
UV light can be broken down into three main categories:
UVA – Long Wave UV – 315 to 400 nanometers
UVB – Mid Wave UV – 280 to 315 nanometers
UVC – Short Wave UV – 200 to 280 nanometers
The CDC reports that UVC light has been effective at destroying the outer coating of protein that protects SARS-Coronavirus particles, and it may do the same for the novel coronavirus, or SARS-CoV-2. However, more research is needed.
Contact N.E.T.R., Inc. Today for More Information on How Good Indoor Air Quality Can Help Reduce the Spread of COVID-19
You're already washing your hands, wearing a mask, and social distancing, but is there more you can do to fight the coronavirus from invading your spaces? Good indoor air quality and adequate ventilation has been shown to reduce the spread of the virus between people and may help protect you.
Contact N.E.T.R., Inc. today to learn more about how we can assess and improve the quality of your indoor air at 781.933.NETR (6387). Our HVAC technicians follow strict COVID-19 protocols that allow us to provide you with the service you need in a safer way.