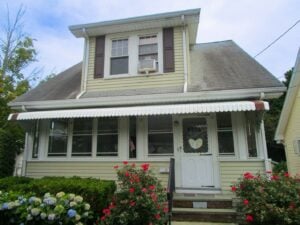 Preparing for the worst is a fantastic way to help you have peace of mind no matter what comes your way. This family in Quincy, MA, wanted to be prepared for anything from a natural disaster to minor power outages by keeping a generator for their home. After years, the existing generator eventually ran its course and broke down. Once the owner noticed that their generator needed a replacement, they contacted N.E.T.R., Inc.
---
The Problem: The old generator for this cape-style home in Quincy, MA, broke down after years of service and needed replacement.
The Solution: N.E.T.R., Inc. replaced the old generator with a Generac generator to help the home keep power during outages.
---
The Installation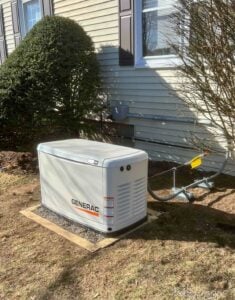 Because of the location of the old generator, this installation was quick and easy. The outdoor generator was replaced with a 14kw Generac generator, which was more powerful and reliable than the previous unit. Our comfort team removed the old generator and disposed of it safely. Then, a gravel pad was set up for the Generac generator in the backyard, and all the necessary hookups were installed underground to keep them hidden.
The Benefits
The new 14kw Generac generator and gas hookups will ensure the home has power even during outages. This reliable form of power is an excellent way to give the homeowner peace of mind for years to come. Additionally, installing a new generator will add value to the home if the owners decide to sell. Altogether, equipping the home with a Generac generator will increase the functionality and overall value of the house.
Are You in Need of a New Generator or HVAC System?
Whether you're dealing with constant outages or just preparing in case of inclement weather, keeping your home's generator in great shape is essential. At N.E.T.R., Inc., we offer maintenance and replacements for many types of generators and more.
If you're struggling with keeping your home comfortable, N.E.T.R., Inc. can help with that, too! We offer HVAC repairs, replacements, and more. No matter what you need to make your home more comfortable all year, contact us today!