Window air conditioning units aren't cheap. They may seem like a good solution to cooling problems and allow you to cool one room at a time. However, they are inefficient and expensive to run, and the truth is they don't always distribute the cold air evenly throughout a room. On top of that, they are a pain to install every Spring and store every Fall. Our homeowners in Natick were looking for a better solution. They were looking for better cooling in the kitchen and dining room areas and in the bedrooms, which never seemed to be perfectly comfortable, especially in the increasingly hot and humid summers.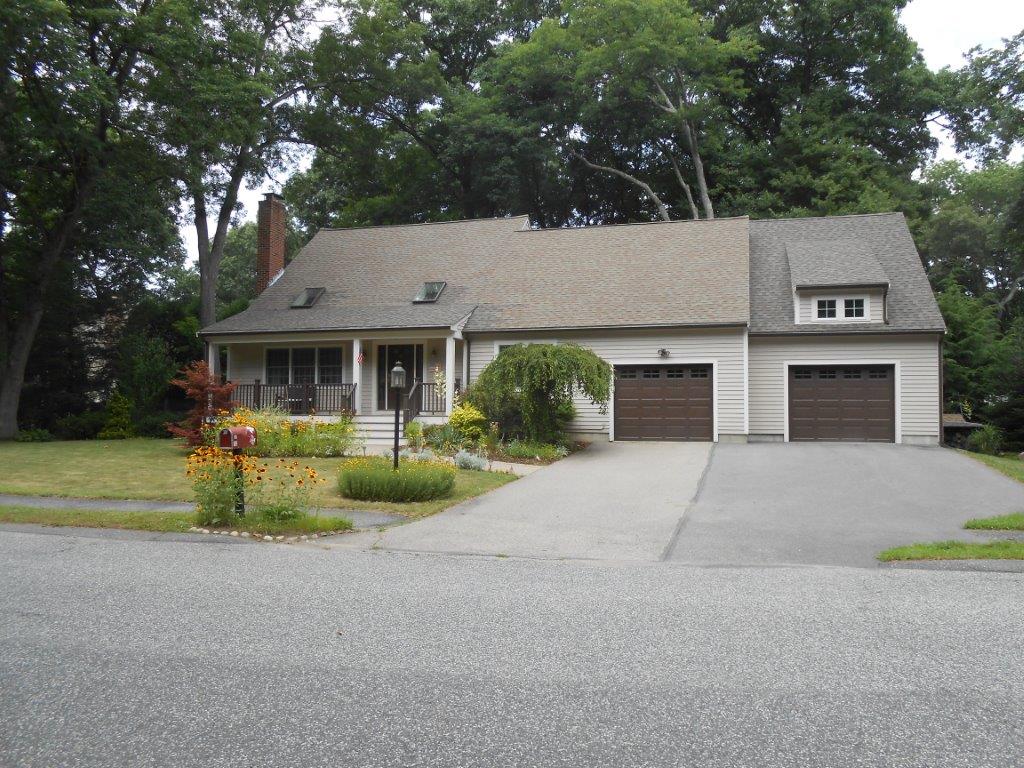 Problem: The home was relying on window air conditioners, but they weren't doing a good enough job and were expensive to run as well as inconvenient to install and store every year.
Solution: Install four zones of Mitsubishi ductless air conditioning that will keep the home reliably comfortable in summer (and winter) at the touch of a button. The whole home will now have efficient cool comfort while spending less on energy!
---
A Great Investment
This kind of ductless heat pump installation is going to help them with a few things. The family can still use their current system to heat, so this ductless install will only supplement their current system to make the house completely comfortable. No removal of an old system was necessary. Most importantly, they have added some of the best air conditioning available on the market, ensuring year-round comfort.
Best of all, these efficient mini split units are eligible for rebates from the government due to their energy-saving operation. This family was able to get two rebates- one of $250 from the Mass Save program, and $1,125 from the Mass CEC program, adding up to a total rebate savings of $1,375! That helps make this investment of long term, year-round comfort in their home even more affordable!
The warranty on all qualifying systems installed after April 1, 2015 has recently been extended to 12 years! Click here to see the details. 

The Ideal Air Conditioning Solution for This Natick Cape-Style Home
One of N.E.T.R., Inc.'s experts went out to help the homeowner find the right solution for the home. For this Cape, the owners wanted to make sure the bedrooms were comfortable, but the main area where they spent their time needed to be comfortable as well.
The home didn't have central air conditioning, but it did have baseboard heating. There were areas of the home that would be just a little too cold in the winter, but their primary concern was the need for a better cooling solution for the summer. Window units weren't delivering, and they were really expensive to run.
Installing Ductless HVAC for More Efficient Cooling
We knew that installation of ductless air conditioning could solve several problems at once. First, it could provide cooling comfort just where it was needed to keep all of the bedrooms comfortable and let each person customize the temperature. It also means that when no one's home, the units can be shut off, so no money is wasted on energy when it's not needed. We also wanted to make sure the main area of the home was comfortable, so we installed another unit in the dining room/kitchen area. These mini split AC units help monitor humidity as well as temperature, and do a great job distributing air throughout a large space, which is why you'll often see these ductless units used in commercial businesses as well!
These Mitsubishi Hyper Heat ductless units provide state of the art air conditioning, but they also act as heaters in the winter. The units will be able to provide incredibly efficient heating in the Winter as well, allowing the homeowners to take the chill off a room in just moments, where it would take far longer waiting on the baseboard units to do the same.
Best of all, the family will no longer have to go through the yearly pain of trying to decide what weekend is best to install those window air conditioners, and what weekend will be best to take them down in the fall. The indoor wall mounted units free up the windows, and you'll get two weekends of your life back, every year, in the process! When you add in the surprise warm and cold spells we've had just this past year alone, being able to have cooling or heating on demand at the touch of a remote seems like a better idea than ever before!
Our homeowners chose us here at N.E.T.R., Inc. because of our extensive experience installing ductless HVAC systems in a variety of types of home throughout the greater Boston area, but also because of our great reviews online. We encourage you to check out all of our case studies and our online reviews, and we know you'll find our experience unparalleled in the area.
The family also qualified for a $250 Mass Save rebate and a $1,125 Mass CEC rebate, bringing down the cost for this upgrade in home comfort and long-term value in the process. Because this is incredibly efficient technology, and Mitsubishi ductless units are some of the most efficient ductless HVAC units available, our homeowners will use less energy while getting better cooling than the window units could have ever hoped to provide.
Between the savings on the rebates, lower energy bills, and improved air quality in the home, our homeowners were very pleased with the end result!