Lexington, MA has a reputation for its charming neighborhoods with colonial and post & beam style homes like this one. This post & beam beauty was using a 20-year-old inefficient heat pump system for heat that was expensive to run. When the family called us, we wanted to make sure they got a solution that would keep them comfortable for years to come.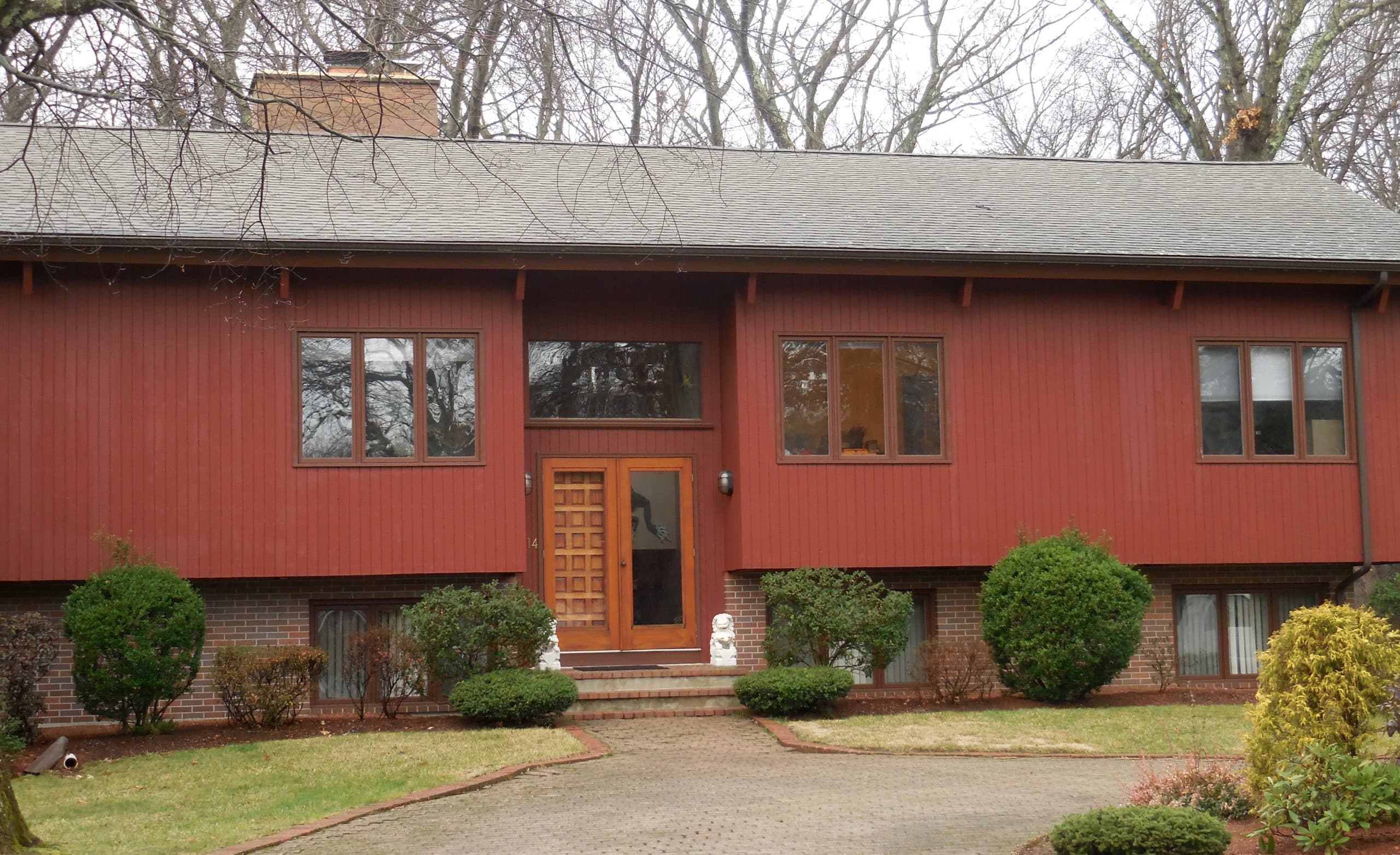 Mitsubishi Hyper Heat Offers Perfect Zoned Heating and Cooling
Like many homes in New England, this home did not have a central air conditioning system. More and more, homes in our area need cooling throughout the summer, and noisy window air conditioning units are simply not a good answer. We were able to design a five-zone Mitsubishi Hyper Heat system that would create zones of comfort for key areas in the home, including the kitchen and living room, master bedroom, and three additional bedrooms. Each have their own zones and the homeowners can adjust heating and cooling at the touch of a button on a remote.
The new heat pump systems by Mitsubishi are designed to work down to -13F to provide comfortable, affordable heat on demand, and are incredibly energy efficient, saving homeowners significant money in operating costs. Likewise, ductless HVAC systems also provide air conditioning and provide pinpoint comfort in each zone.
This means that if mom and dad love having their room icy cold, but the kids like it warmer, each person can adjust the temperature in their room to their liking without affecting the temperature in every other zone in the home. The multi-zone system will ensure that the homeowners get the comfort they want, where they want, and don't waste money heating and cooling spaces that may not be occupied all the time. That's smart savings any homeowner can appreciate.
---
Problem: This lovely post & beam home in Lexington had a 20-year-old heat pump that was no longer working effectively and was expensive to run. The homeowners were looking for a cost-effective HVAC solution that maximized their comfort throughout the home but lowered their costs.
Solution: We installed a five-zone Mitsubishi Hyper Heat Ductless system that will provide cooling and heating as needed throughout the home, providing quiet comfort 365 days a year at the touch of a button. In addition, the homeowners will have pinpoint control over their heating and cooling, allowing each area of the home to maximize comfort as needed.
---
It's frustrating to go from room to room in a home, when each room seems to have its own climate.
Our homeowners wanted to make sure each bedroom could control the temperature independently, and the kitchen and living room would be equally comfortable, summer or winter.
Ductless HVAC Offers Significant Savings
The family had been using a 20-year-old heat pump that was inefficient and was expensive to run. By upgrading to the Mitsubishi Hyper Heat system with its energy efficient technology that delivers heat down to -13F, the family will save significant money on operating costs throughout the winter. The new ductless mini-split system will also deliver fantastic cooling just where it's needed all summer long, quietly and efficiently.
In spring and summer, a mere touch of a button will deliver cool air as needed. Just as easily, the heat pump can also deliver heat to add additional warmth where you want it, in any of the zones, rather than waiting for a considerable time before a thermostat nudge finally delivers the comfort sought with traditional whole home systems. Our homeowners are adding significant comfort to their home, and by having multiple zones, each family member can achieve the custom comfort they want, whenever they want. What could be better than that?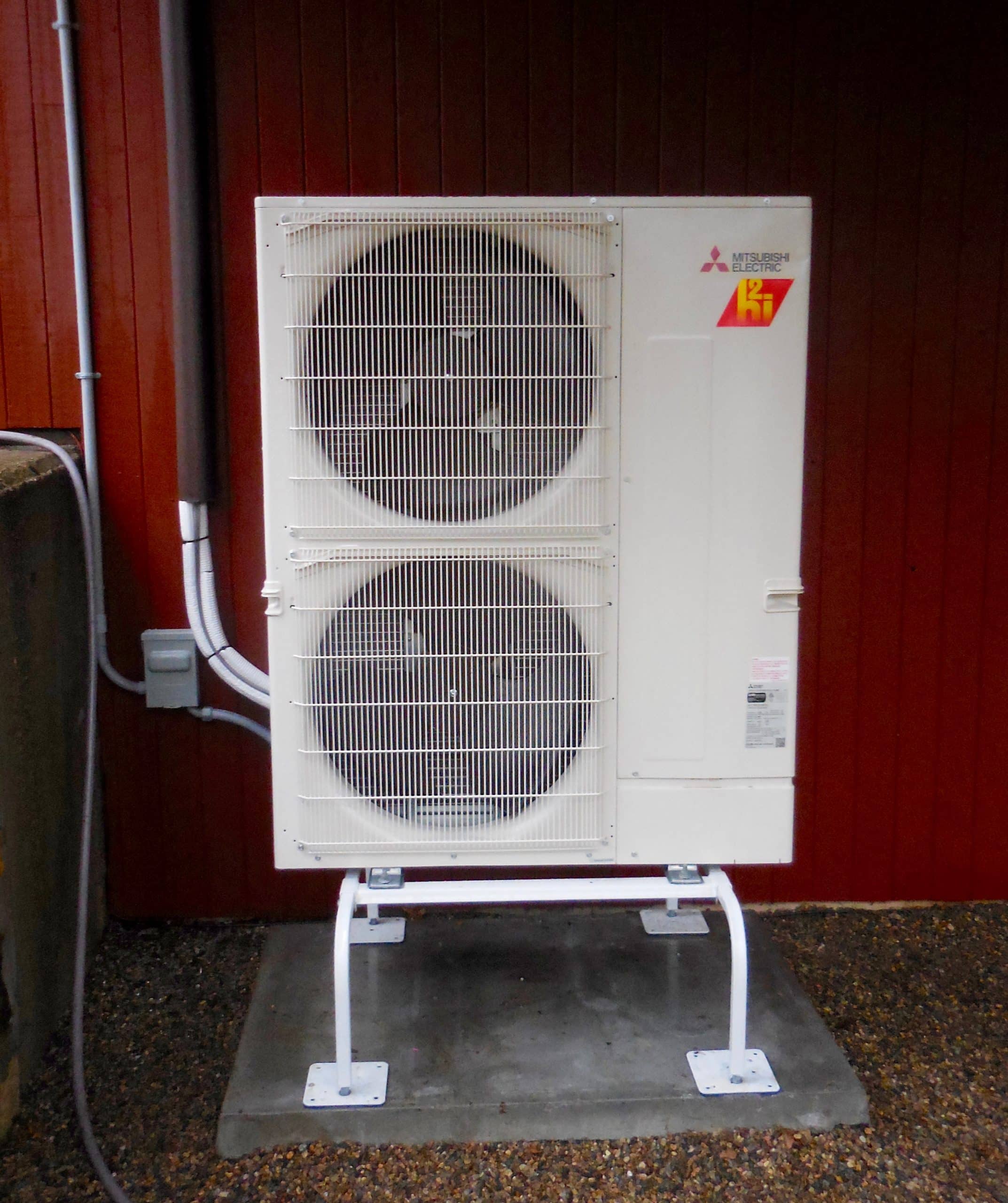 This family was also able to save money with a rebate of $3,250! Because this is energy efficient technology, there are rebates issued for these systems since they are helping out the environment through the Mass Save program. There are still rebates available, so if you are interested in this type of energy efficient equipment, be sure to ask your comfort specialist about what sort of rebates would apply.
So just to recap the key points of this particular home:
The home owners now have a comfortable, quiet solution to heat their whole home, with five zones to allow pinpoint control for comfort for everyone in all areas of the home.

Their energy bills will go down because of the energy efficient technology, but they'll also go down by delivering comfort with heating and air conditioning on demand, avoiding the necessity to heat or cool portions of the house when not needed.

Best of All, $3,250 in rebate money was available to home owners! That helps make this increased comfort affordable up front, as well as providing energy savings every month.



---
A Great Investment
This kind of installation is going to help our homeowners immensely. They will have the heating or cooling they desire, on demand, room by room. Every person will be able to customize the temperature according to their needs and achieve additional cost savings by not heating or cooling rooms when not in use. The house can be completely comfortable, at all times.
This technology will also help save money on energy bills, as an energy efficient solution. The homeowner was also eligible for a $3,250 rebate!
The warranty on all qualifying systems installed after April 1, 2015 has recently been extended to 12 years, making this a great investment in your home's comfort! Click here to see the details.