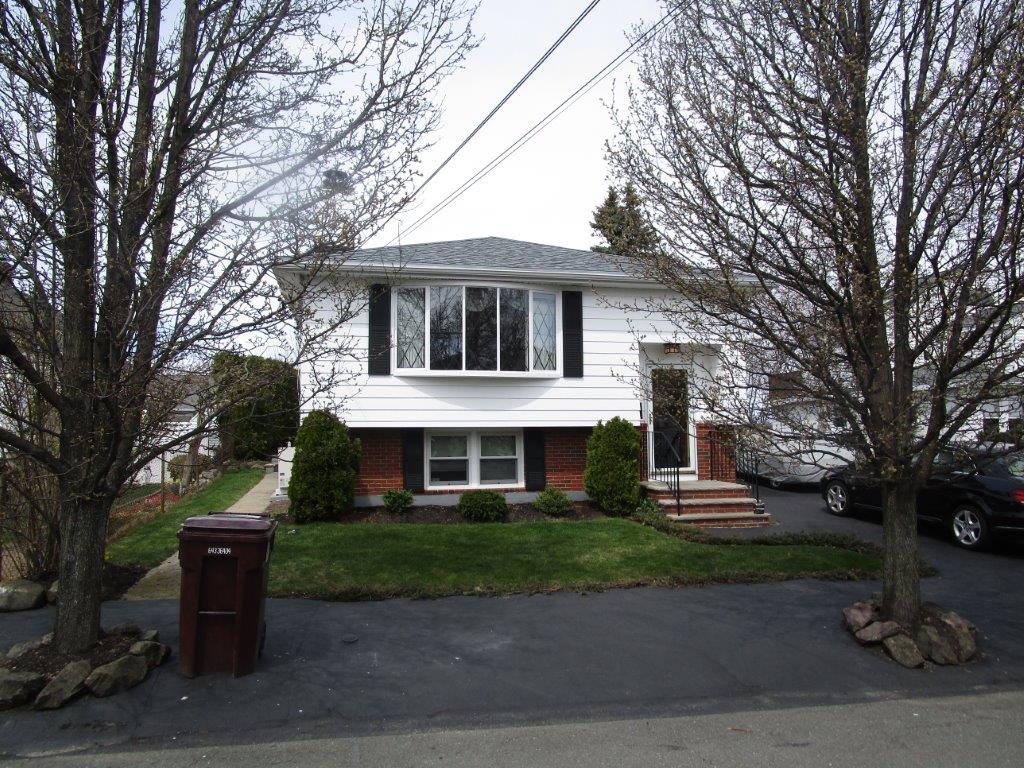 It's hard to believe that a home today doesn't have any sort of air conditioning. But, it may not be as unusual as you may think.
After all, central air wasn't available in homes until the 70s. And, some people never liked window air conditioners. They're bulky, loud and cost a lot to run.
For whatever reason, one cape-style home in Andover MA never had any ac. But, the homeowner was finally ready for a change. And, she wanted to make the best investment possible.
Our homeowner called N.E.T.R., Inc. after reading all our outstanding customer reviews. And, she had a few options. Central air was one. But, that would require a lot of work, and a lot of money, to design and build new ductwork for the home.
There are also portable and window ac's. But, these are not very efficient. Plus, they take up a lot of space and use a lot of energy. She didn't want her electric bill to skyrocket in the summer.
Fortunately, there was a great solution for this home: A ductless mini-split system. It provides the strength of central air with the zoned effect of window or portable units. And, it would work better and cost less than either of those options.
---
Problem:

A cape-style home in Andover MA did not have air conditioning. The homeowner wanted cooling in the main living area, master bedroom and home office.
Solution:

Installed a Mitsubishi outdoor mini-split outdoor condenser and three ductless units inside the home.




---
Ductless HVAC vs. central air conditioning or window ac units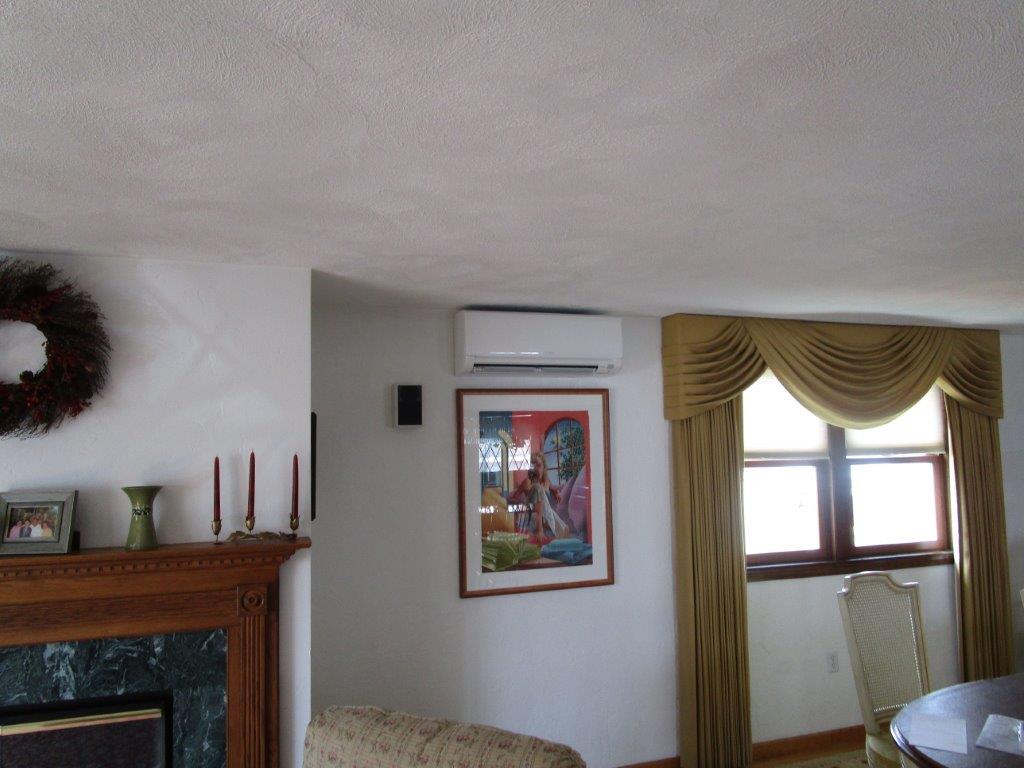 A ductless hvac system can cool a home just as well, if not better, than central air. It's just as strong and can cool the entire house. However, it's not one-size-fits-all like a central unit.
There are a few major differences. First, the cold air does not travel through ductwork as it does with a regular central air conditioner. Instead, this system uses narrow, flexible tubing that runs from the condenser to the indoor units.
That makes a big difference. The tubing is so small that our techs run it through the walls without altering anything. That means no new ducts and no tearing down walls. We have the whole system installed in less than a day.
What makes the system similar to window units is that there are units in various rooms. It's different from using vents. But, the similarities stop there.
For starters, the units are whisper-quiet. Unless you have your ear up to it, you'll never hear it working. It's a significant contrast from the constant roar of a clunky old window air conditioner.
The units also stay in the room all the time. Once they are mounted, they never come down. Usually, they are set high up on a wall where you rarely notice them.
This setup makes using them a lot easier. You don't have to drag around the units each spring to clean and install them. Our techs put them up once, and you don't have to worry about them again.
Creating zoned HVAC with a Mitsubishi ductless System
We mentioned before that the ductless system is not "one-size-fits-all" like central air. By creating hvac "zones," they avoid hot or cold spots in the house.
Each unit has a thermostat on it. A central unit, on the other hand, has just one thermostat for the entire house.
When there's one control, the system cools the entire home at the same time. That means if one area — usually the upstairs — takes longer to cool, it won't get properly treated. The ac turns off when the room with the thermostat reaches the desired temperature.
That's not so with these units, however. Instead, each one works apart from the others. If one room takes longer to cool down, that unit stays on until it does the job. Meanwhile, other units turn off sooner.
This system offers much better climate control. With central air, the basement could get too cold, or the bedrooms are always too hot. Now, our homeowner sets each room to the temperature she wants.
That means the temps can also be different for each zone. For instance, perhaps our homeowner prefers her bedroom much cooler than the living room. She can set each unit differently than the other. Or, she can adjust them all the same for nice, balanced climate control.
How a Mitsubishi mini-split system saves you money
A Mitsubishi mini-split system doesn't just work better than central air or window ac units. They also save you money on your monthly utility bills. The savings occur because the system uses less energy to achieve the same — or better — results.
Part of this is just due to better technology. The condenser and indoor units simply work better than older options. As a result, the mini-split system is Energy Star-certified, showing it uses less energy than similar setups.
Next is the tubing through which the air travels. It seals up much better than ducts. That means they lose less cold air along the way. Ductwork, by design, lets some of that treated air leak out.
Finally, there's the zoned aspect. Remember, our homeowner can set each unit to a different temperature. Well, she can also leave some on and some off.
Splitting them like that is a common tactic. If our homeowner will be downstairs all day, for instance, there's no reason to keep cooling the bedroom. Then, the opposite happens at night: she can turn off the units downstairs.
Doing so uses less energy. And, the less energy our homeowner uses, the less she pays for each month.
In fact, our homeowner's new system is so efficient that she got a cash rebate just for installing it! Today, energy companies offer incentives for people to install hvac units that use less energy than older ones.
We found one in her area called Mass Save. It's a collaborative of utility companies in the Bay State that offer rebates for Energy Star units. Since this one fit the bill, we made sure our homeowner applied for it.
As a result, she got a $300 rebate toward her installation. The cash brought the cost of her unit down even further. Even though it's the first time she has air conditioning, she's paying much less each month for it. And, the ac she's getting is even better than the more expensive options.
Do you want a better and more cost-effective and efficient option for heating and cooling your home? Contact us, and we'll design the perfect solution for you!