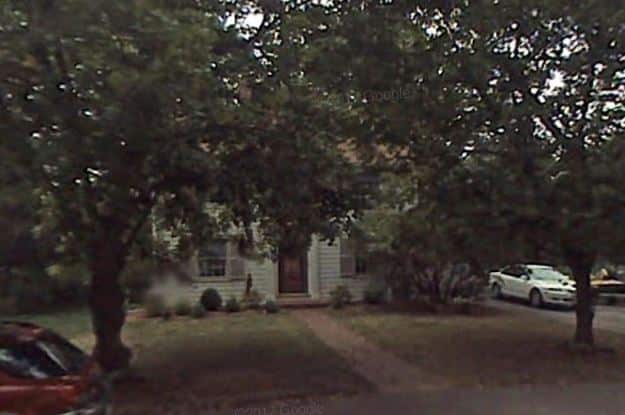 It was time for a homeowner in Bedford, MA to upgrade his heating system. He had a 15-year-old furnace that wasn't cutting it anymore. He called N.E.T.R., Inc. looking for a system that would provide more heating but also cost less to run.
Fortunately, that wasn't like asking to have your cake and eat it, too. Thanks to new ductless technology from Mitsubishi, new hvac systems can provide more heat while using less electricity than older setups.
After a decade and a half, it's common for furnaces to start showing their age. On average, they'll last up to decades. But, that's in warmer climates. In New England, where the winters are colder than, say, mid-Atlantic or West Coast, heaters work a lot harder to maintain a warm temperature.
When this unit started having trouble keeping up, our homeowner wanted to replace it. Doing so sooner would mean avoiding a big problem if it broke down in the dead of winter. It also gave him the opportunity to pick a new system that was right for his home.
He'd heard a lot about Mitsubishi ductless HVAC units. They could provide the heating he wanted at a price that worked for him. And, he saw that we were the number-one Elite Diamond Dealer for these products in New England.
Once he called us, we quickly got to work designing a system, especially for this cape home.
Problem: The 15-year-old heater in a Bedford, MA cape home wasn't working as well as it used to. The homeowner wanted to lower his energy bills and get more heating capacity.
Solution: Installed a Mitsubishi ductless mini-split system with three units and an outdoor heat pump.
Better, stronger heating with ductless
Our homeowner opted for a new ductless heating system that offered 30,000 BTU. This was an increase over his old furnace. That meant the new one would do a better job of generating enough heat for the size of his home.
BTU stands for "British Thermal Unit." With this measurement, it takes one BTU of heat it takes to raise the temperature of a pound of water by one degree.
Typically, an hvac tech determines how many BTUs of heat a house requires is based primarily on its square footage. From there, they also take into account the structure's installation, windows and other factors.
Already, our homeowner knew he needed an upgrade to 30,000 BTU. His previous system was less powerful than that, and never quite did the job.
Even if he had opted for a new ductless system at the same strength as his old one, however, our homeowner would still see a difference in quality and on his energy bills. That has to do with how the Mitsubishi mini-split systems work.
The process starts with an outdoor heat pump. Using a heat transfer process, it draws whatever heat there is outside, amplified it, and sends it indoors. It does so through flexible plastic tubing that our installers snake through the walls of the house.
Unlike ductwork, those tubes are sealed tight. No heat escapes along the way.
At the other end are the ductless units, or air handlers. We mount those high on a wall, mostly out of sight. They're responsible for distributing the heat and also drawing in air from the room to better circulate it.
In all, these components work better than older systems. The HVAC units are designed to push the air much more powerfully than wide-open vents. And, all the heat goes straight to the units.
Still, our homeowner made the right choice in upgrading to 30,000 BTUs. Now, he can focus his system on providing just the right amount of heat where he wants it when he wants it.
Customized heating with zoned hvac
The next advantage of a mini-split system is zoning the heating. In this setup, each unit has a thermostat built into it. That means our homeowner can set each one individually. Now, each air handler is responsible for a different room, or zone.
This setup eliminates cold spots in the house. Previously, one thermostat controlled his entire house. It was located in the living room. However, not every room started out at the same temperature.
That meant that once the living room was warm enough, the heat turned off. But, the bedrooms were still too cold. If our homeowner raised the thermostat to compensate until the bedrooms warmed up, the living room would get too hot.
Now, that's not a problem. When he sets each thermostat to the same temperature, each air handler works independently to achieve that. The one in the living room usually turns off first, because it's the easiest room to heat.
Meanwhile, the unit in the spare bedroom keeps working. Since it gets the least amount of sunlight, it takes the longest to warm up. So, just that unit stays on.
From there, our homeowner can tweak his system even further. Let's say no one's using that second bedroom for a while. Why bother heating it? He can turn down just that thermostat.
At the same time, our homeowner goes to be around 10:30 each night. At that point, he wants his room nice and warm. But, the living room doesn't need to be quite as toasty. So, he programs that thermostat to a lower temperature at night.
This way, he gets the heating he wants, where he wants it and when he needs it.
Cash rebates and lower bills with ductless heating
Now that the new ductless heating system had this cape home as warm as our homeowner wanted it, we focused on his second criteria: saving money. We achieved this with some upfront savings and lower bills from there on out.
We've talked a lot already about this mini-split's efficiency. These systems work so well that they're rated as Energy Star appliances by the U.S. Department of Energy. That, among other things, makes our homeowner eligible for rebates.
In Massachusetts, two energy-advocacy groups use cash incentives to encourage people to install Energy Star appliances. We made sure our homeowner applied for them.
Both came through with money. Mass Save, a collective of energy providers in the Bay State, gave him $300 towards the installation. And, the Massachusetts Clean Energy Center offered $1,302
Already, our homeowner was paying $1,600 less for a new heater he'd soon need anyway. And, the savings don't stop there.
Our homeowner was accustomed to paying around a certain amount for heating every month in the winter. Now, he pays less than ever before. Over the course of a year, he'll save more than $100 thanks to those lower energy bills.
Those continued savings, combined with the rebates, have a significant impact on the sticker price. In fact, the system will pay for itself in just a few years.
Do you want a better and more cost-effective and efficient option for heating and cooling your home? Contact us, and we'll design the perfect solution for you!