One of the most common problems we see when visiting homes is unbalanced temperatures throughout the house. Contemporary homes, like this one in Burlington, have great architectural details but every dormer, loft, and angle change the airflow in the home. This layout can make them extra challenging to heat and cool. One room may be too cold while another is too hot.
Homeowners often feel like there is no way to find a happy medium. They typically try to make those cold rooms warm by cranking up the heat, causing other rooms to become too hot and inflating their energy bills. This was the situation for this family in Burlington, MA.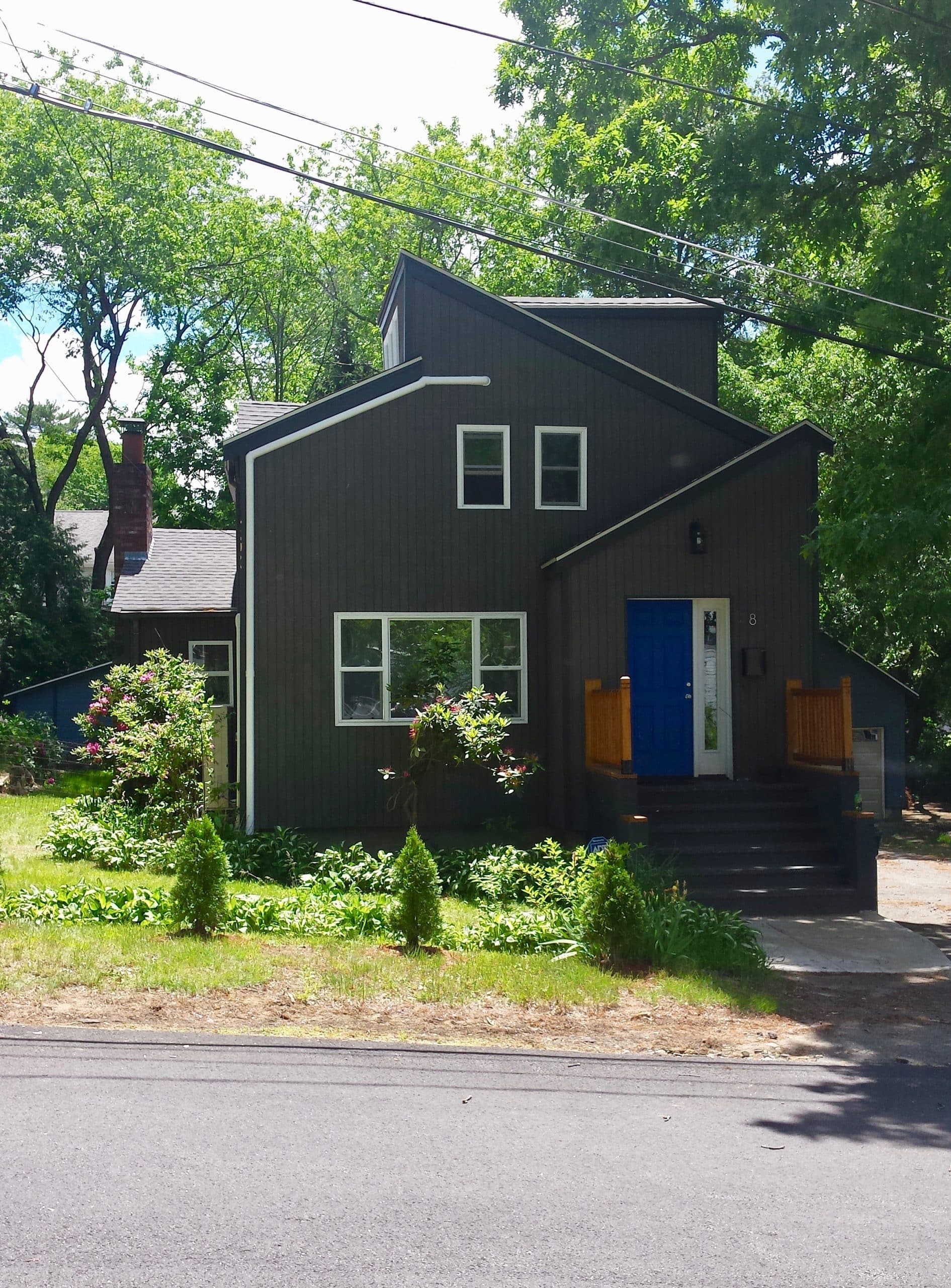 ---
Problem:
 This contemporary home needed a
heating and cooling
balance to keep the entire house comfortable. They used
oil heat
and
window air-conditioners
to try to bring some relief in the summer. The homeowners also had particular concerns
about air quality
for the newborn nursery. 
Solution: N.E.T.R., Inc. installed a four-zone Mitsubishi Electric Hyper-Heating ductless unit to provide perfect comfort throughout the home. The Hyper-Heating system will allow zone-by-zone adjustments and keep the humidity well controlled, which is essential for newborns. 
---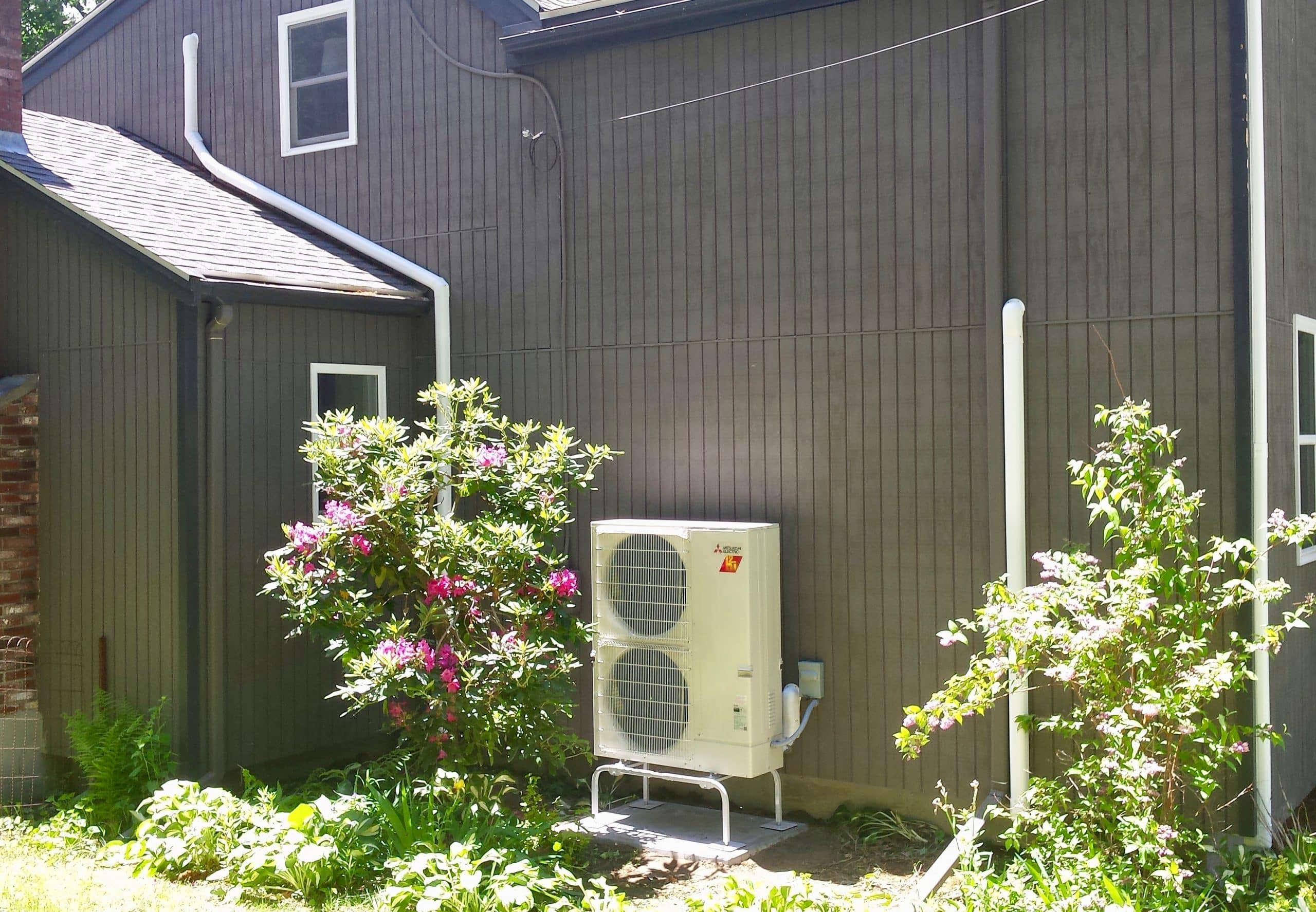 This family was having difficulty getting even comfort in their home throughout the year, and they were worried about air quality for the nursery. Contemporary homes like this one pose challenges to heat and cool evenly throughout. We knew that to make sure the air quality was excellent throughout the house, especially in the newborn nursery, zones of heating and cooling were going to be most effective.
Our Solution: We installed one outdoor heat pump unit and four indoor mini-split units. These four zones will provide comfort in the living room, sunroom, master bedroom, and nursery.  
The Mitsubishi Hyper-Heating system is operated by remote control, allowing the homeowners to control the heating and cooling in a room with the touch of a button. These ductless systems are designed to monitor and circulate the air within a zone. This pinpoint control makes sure it stays comfortable throughout the space, not just near a radiator or window air conditioning unit.
The new ductless system means that Mom and Dad won't be worrying about cold toes while walking the baby or wondering if the baby is getting overheated. The room will be perfectly comfortable whether they are sitting in the sunroom, or in the rocking chair next to the crib.
These Mitsubishi ductless units are also so quiet that there won't be any worries of noisy air conditioners drowning out the sounds of a baby waking up in the night. As the baby starts to crawl, the ductless ACs will be far away from curious fingers that might touch a hot radiator because the ductless units are mounted on the wall.
The family will remain comfortable all winter. They can still use their oil heating system, but they won't have to rely on the dry heat produced that can dry out nasal passages and cause colds. The humidity controls and heating in the ductless units will ensure perfect comfort all year long. Come spring, and the return of warm weather, the ductless units act as air conditioners as well, allowing the family to throw out all those old, inefficient window units for good.
This family saved money with a rebate: $250 from Mass Save, $2,250 rebate from Mass CEC, for a total of $2,500!Because this is energy-efficient technology, rebates are available for these mini-split systems since they are helping the environment. Additionally, the warranties on the systems have been extended to twelve years, giving homeowners peace of mind as well as increased comfort in their homes.
Rebates are still available! If you are interested in this energy-efficient heating and air conditioning equipment, ask your Mitsubishi ductless air conditioning specialist about what rebates would apply.
To recap the key points of this home and our solution:
The homeowners now have a comfortable, quiet solution to heat and cool their contemporary home. This ductless mini-split system ensures total comfort and excellent air quality for everyone, especially the newborn.
The energy bills will go down because of the energy-efficient technology.
No removal or replacement of equipment was necessary.
$2,500 in total rebates were available to homeowners to help reduce initial costs, along with the money they will save due to smaller energy bills. That's something every young family appreciates!
A Great Investment
This kind of installation is going to help this family with a few things. They can still use their current oil heat system, so this ductless install will offer supplemental heating. This addition allows them to add heating or cooling where they need it, to make the house completely comfortable. No removal of an old system was necessary.
This technology will also help save money on energy bills, being that it is an energy-efficient solution. The homeowner was also eligible for $2,500 total rebates, $250 from Mass Save and $2,250 from the CEC program!
The warranty on all qualifying systems installed after April 1, 2015, has been extended to 12 years! Click here to see the details.