Ductless heating and air conditioning is, without a doubt, one of the single best solution for bringing pinpoint comfort to your man cave, sewing room, or artist's studio.
We get calls all the time from homeowners who want to finish a basement, attic, or addition and they are worried about installing bulky ductwork to connect their existing heat or central air conditioning system to the new space.
---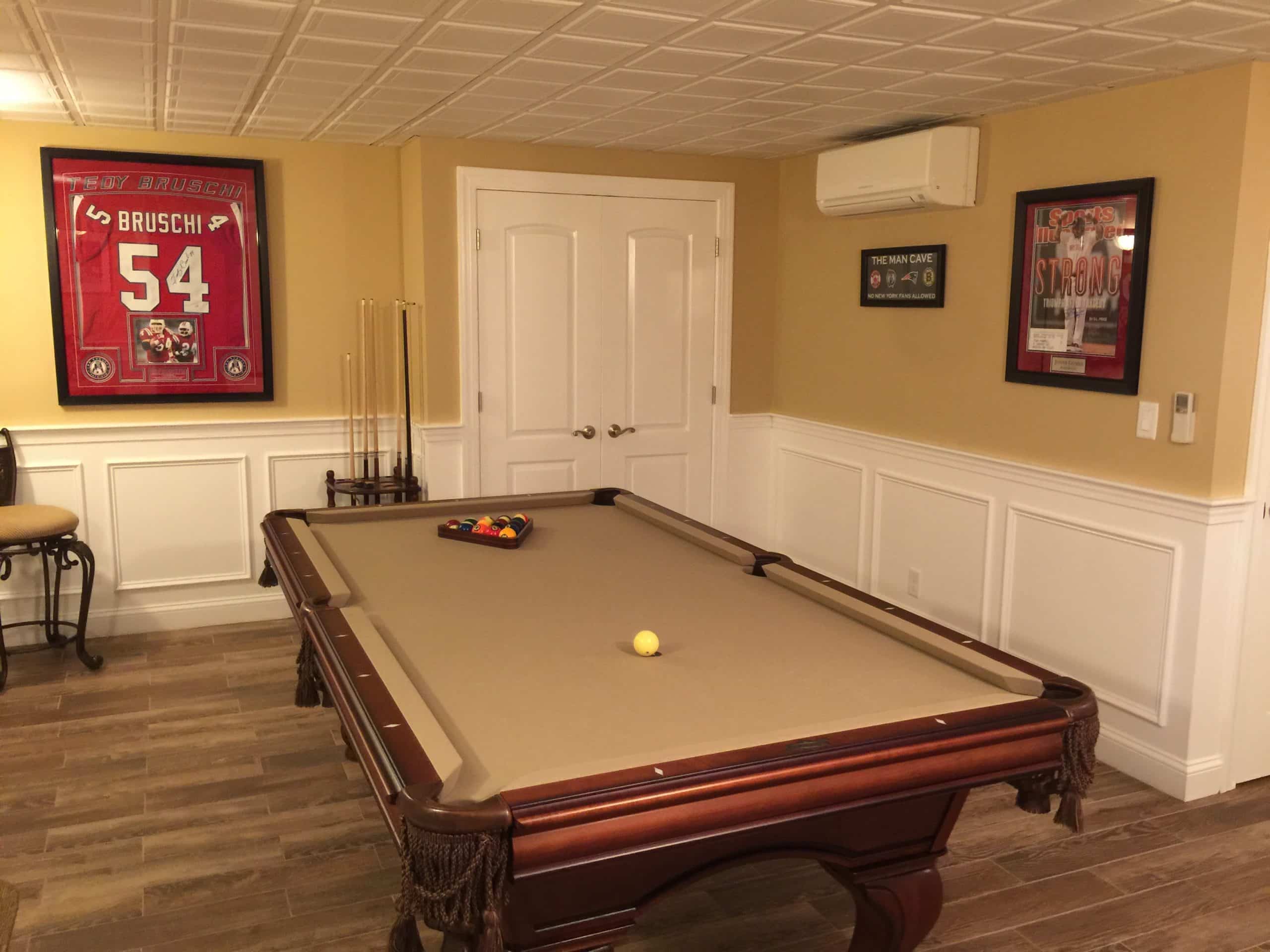 ---
Problem: The homeowners planned to finish their below-ground basement to create a game room, a theater room, a personal gym, and a master bathroom. They didn't want bulky ductwork to infringe on the headroom of the spaces, and they knew that pushing conditioned air down through ceiling registers would force them to make compromises in other parts of the house just to make the basement comfortable.
Solution: With some solid pre-construction planning, we were able to design and install a ductless mini split system for the basement controlled completely independent of the rest of the home. This install gave the homeowners total, room-by-room temperature and humidity control in their luxurious getaway spaces.
---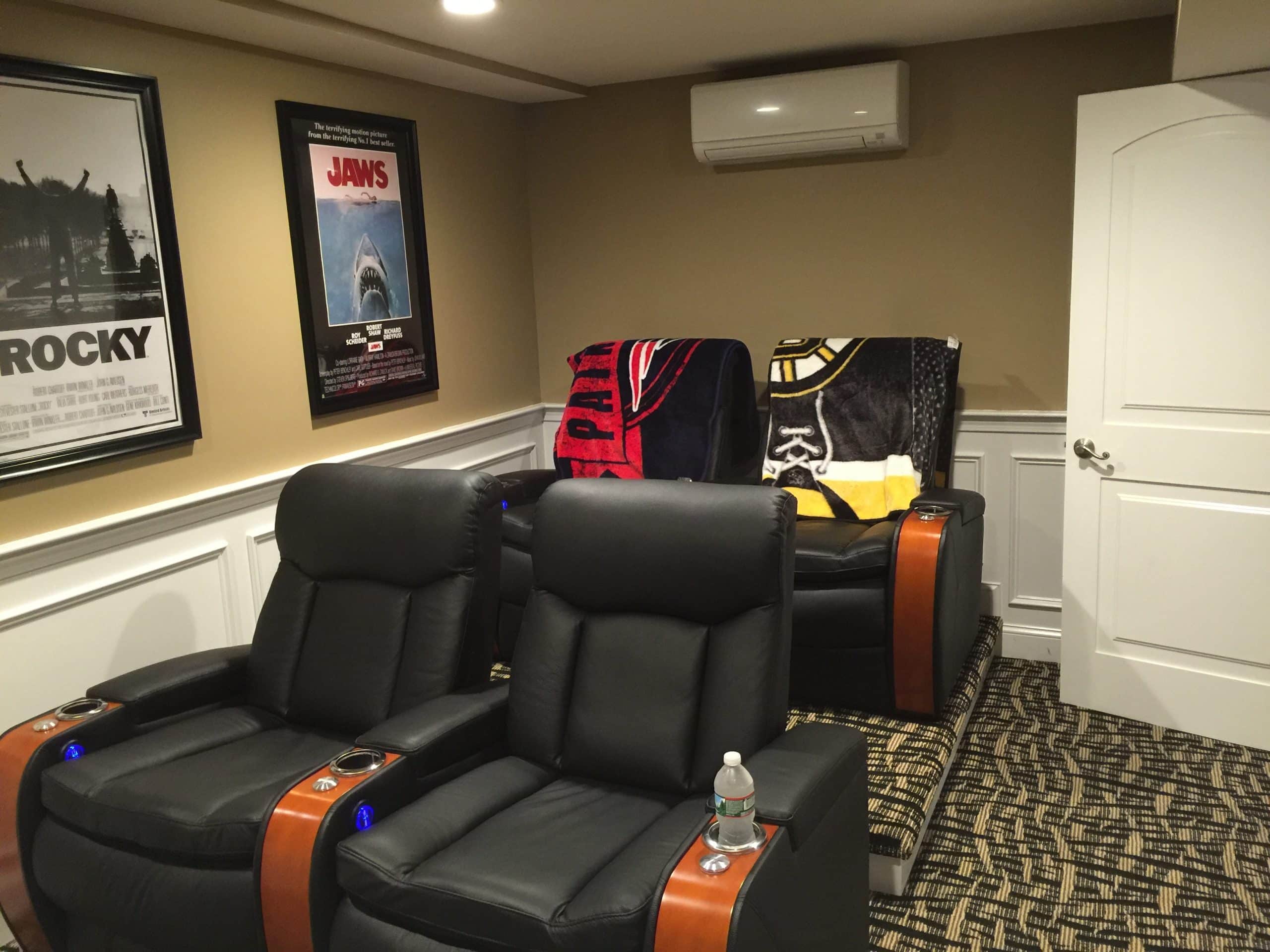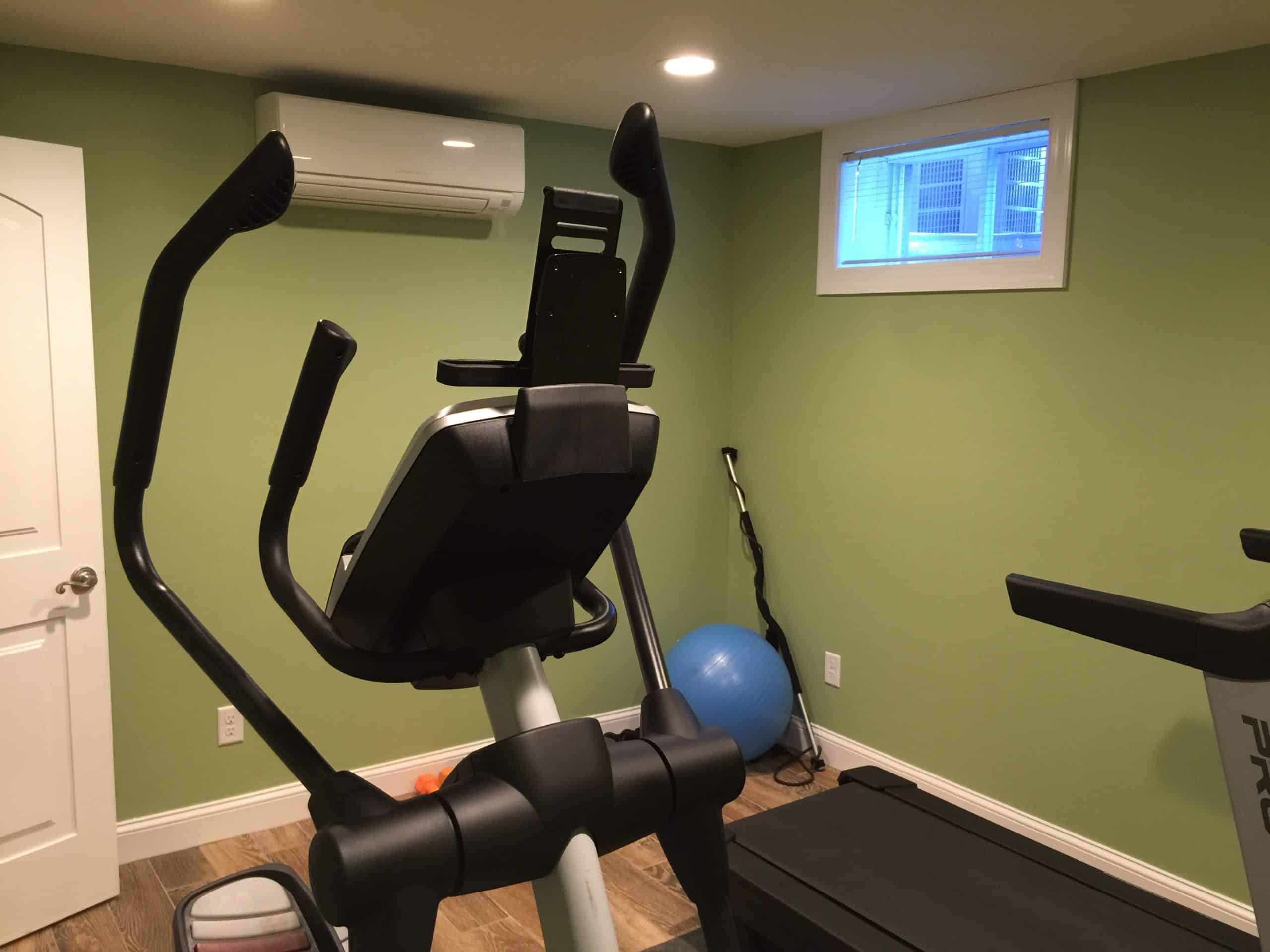 We love a solid basement solution that gives a homeowner beautiful new living spaces, and we are proud of this one!
If you have a man cave, a studio, sunroom, or addition that needs heating and air conditioning, it's time to call N.E.T.R. Inc. and find a ductless system for your space.
Maybe you're planning to finish your basement, attic, or garage; just give us a call and take control of the heating and cooling in your new space with a ductless mini-split from N.E.T.R. INC. and Mitsubishi Electric!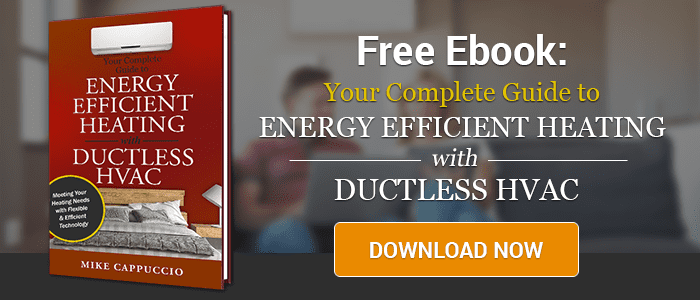 ---

---
A Great Investment
This kind of installation is going to help them with a few things. The homeowners can still use their current heating system, so this ductless install will only supplement their current central heat and air system to make the condo completely comfortable. No removal of an old system or equipment is necessary, avoiding additional labor and construction. This Mitsubishi ductless mini split system also creates an additional zone of controlled heating and cooling, ensuring maximum comfort at the touch of a button, any day of the year.
Because this is also energy-efficient technology, many homeowners also qualify for rebates through the Mass Save and Mass CEC program, so don't forget to ask about possible rebates if you are looking for a similar solution for your home.
The warranty on all qualifying systems installed after April 1, 2015 has recently been extended to 12 years! Click here to see the details. 
---