Homes like this colonial in North Andover, MA are meant for families. When you have a busy family, you also want to be comfortable in your home, but you don't want to spend a fortune keeping it that way. The family in this Andover colonial were using electric heat and window air conditioners in the summer, and their energy bills seemed out of line compared to neighbors. They were also tired of the twice a year ritual to install window air conditioners throughout the home, which were noisy, inefficient, expensive to run and didn't really get the job done.
They were looking for a better solution that would help them with energy bills while providing increased comfort throughout the home, in areas like the family room and in the bedrooms. They gave us a call at N.E.T.R., Inc. because after their research, they knew that ductless HVAC was a possible option for their home and they liked the Mitsubishi Hyper Heat system. They chose us because of our many years of experience and our status as an elite Diamond contractor, coupled with our outstanding reviews.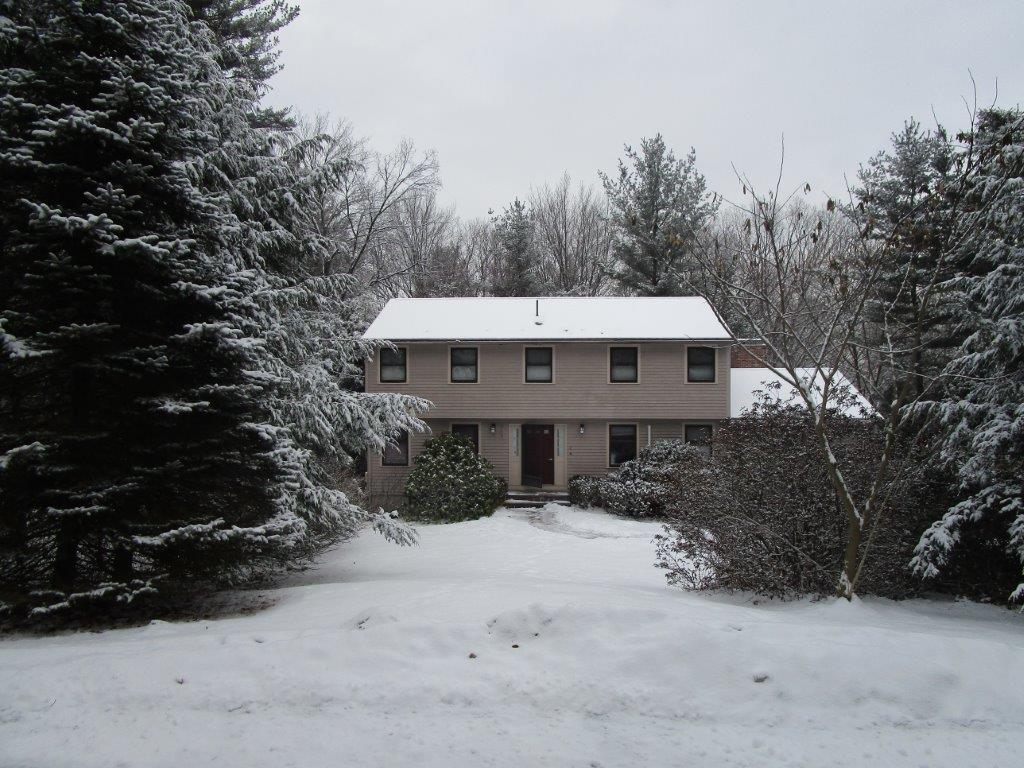 ---
Problem: Our homeowners had eclectric heat and were using window units to heat and cool their home, but were getting killed by energy bills! They wanted a more efficient system that would provide them with year-round comfort.
Solution: Installed a Mitsubishi Hyper Heat Ductless HVAC unit with five zones of heating and cooling comfort to allow pinpoint control of the temperature throughout every zone, ensuring comfort 365 days a year. The homeowner will get their windows back, save money every month on energy bills, and enjoy perfect comfort at the same time!
The problem this family was having was making sure their home was comfortable, and affordable, throughout the year.
Homes that rely on electric baseboard heat often find that it can be expensive, especially in the Winter. Mitsubishi Hyper Heat technology offers efficient transfer of heat into your home even when it's -13F outside. Additionally, ductless heating systems do a great job of circulating air throughout a room, ensuring that it is comfortable throughout. This means increased comfort faster, and less money spent on cranking up the heat trying to get the whole room comfortable.
Their existing window air conditioners were also a problem. They take up the windows each room, which made the room darker as well as creating noise and not delivering the comfort they needed, especially since the units are inefficient and expensive to run. Our family was looking for a better solution that would keep them comfortable and not cost a fortune to run.
Our Solution: By adding a Mitsubishi Hyper Heat ductless system with five separate zones — with a wall cassette in each room needing comfort, pictured below — our homeowners will be able to enjoy each area of their home, adjusting the comfort to their needs. This also means they'll have the ability to shut off areas not in use, like the bedrooms during the day, and just adjust the temperature when they need it at night. They'll get a great response in a short amount of time, while saving money by not heating or cooling rooms not in use.
These ductless HVAC units work for both air conditioning and heating and help control humidity as well, improving the overall air quality wherever they are installed.  All the rooms in this home will now be cool and breezy even on the hottest days of summer, and you won't be able to find a chill anywhere come winter. This heat pump will be able to work right alongside their existing system in tandem, but they may never need their baseboard units with the comfort they're getting from the ductless system!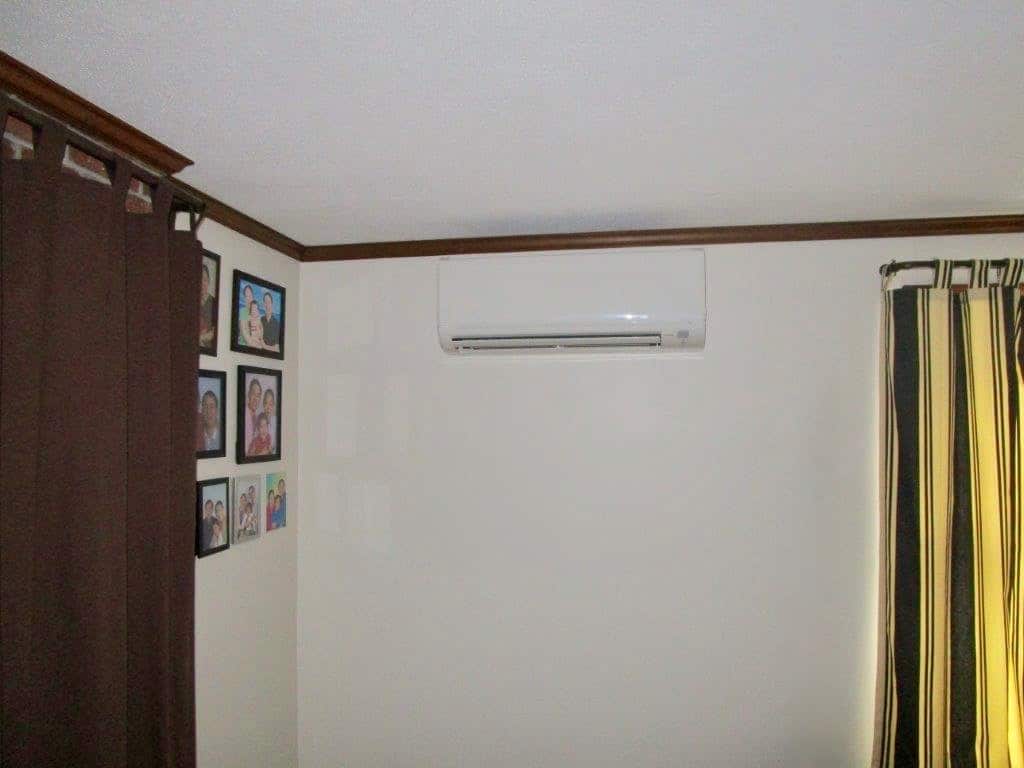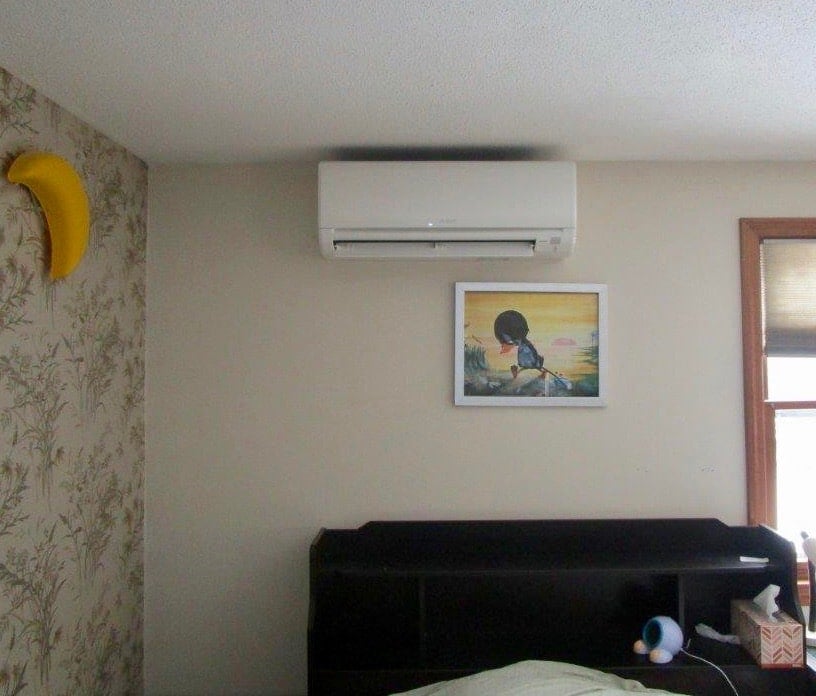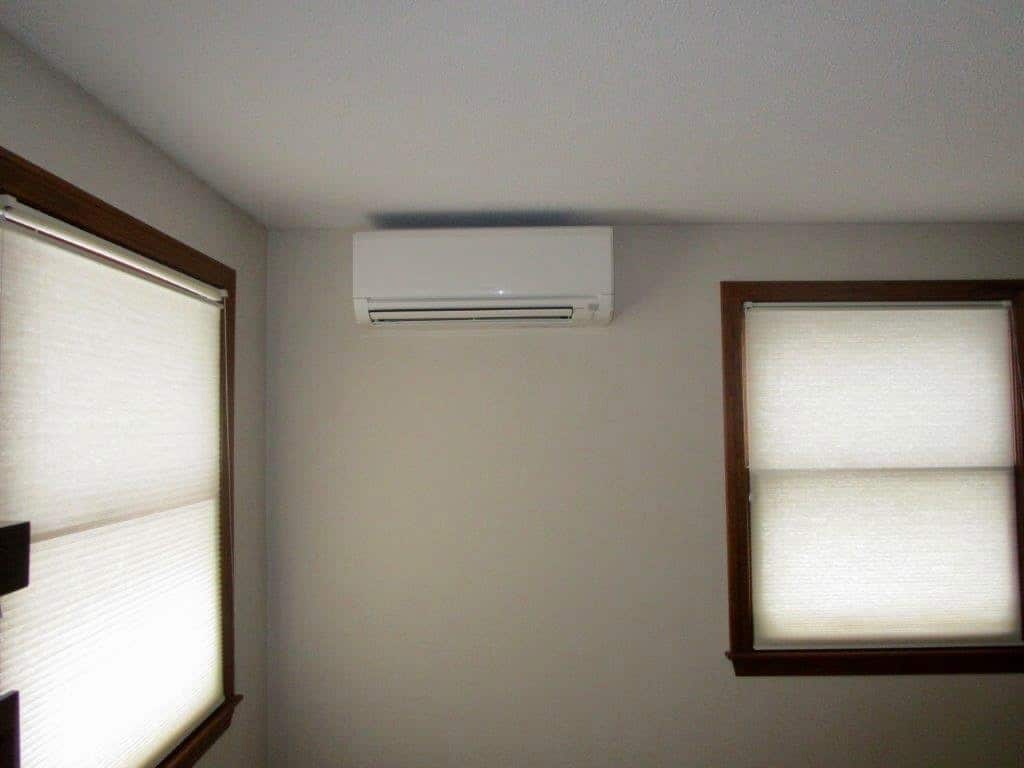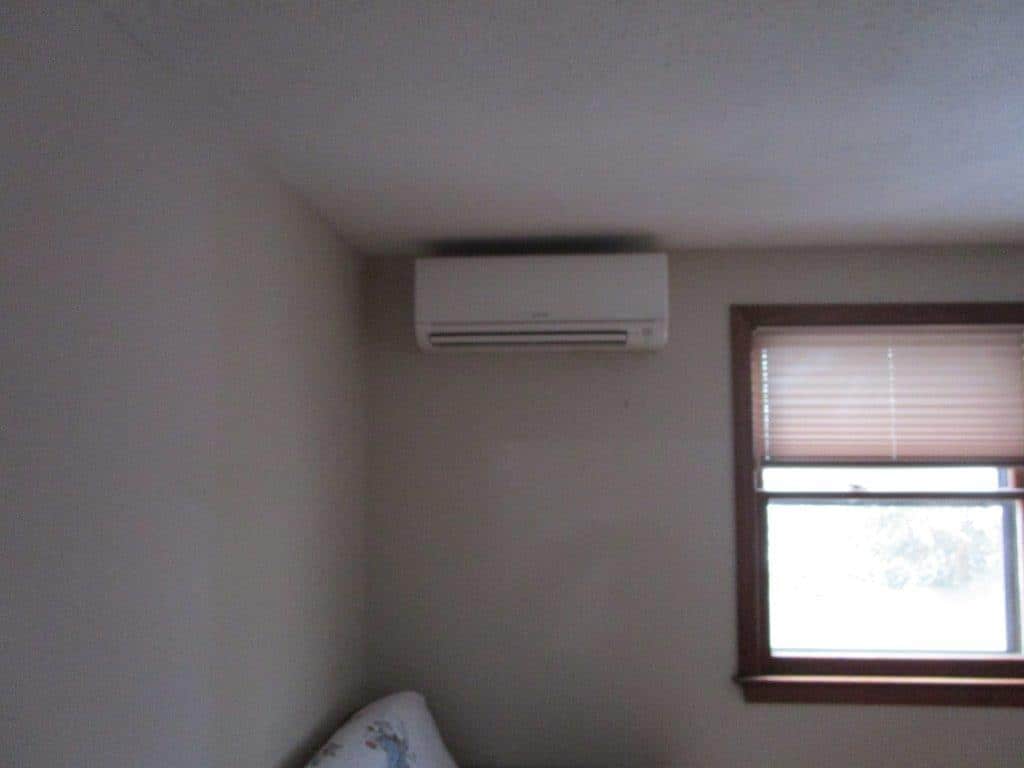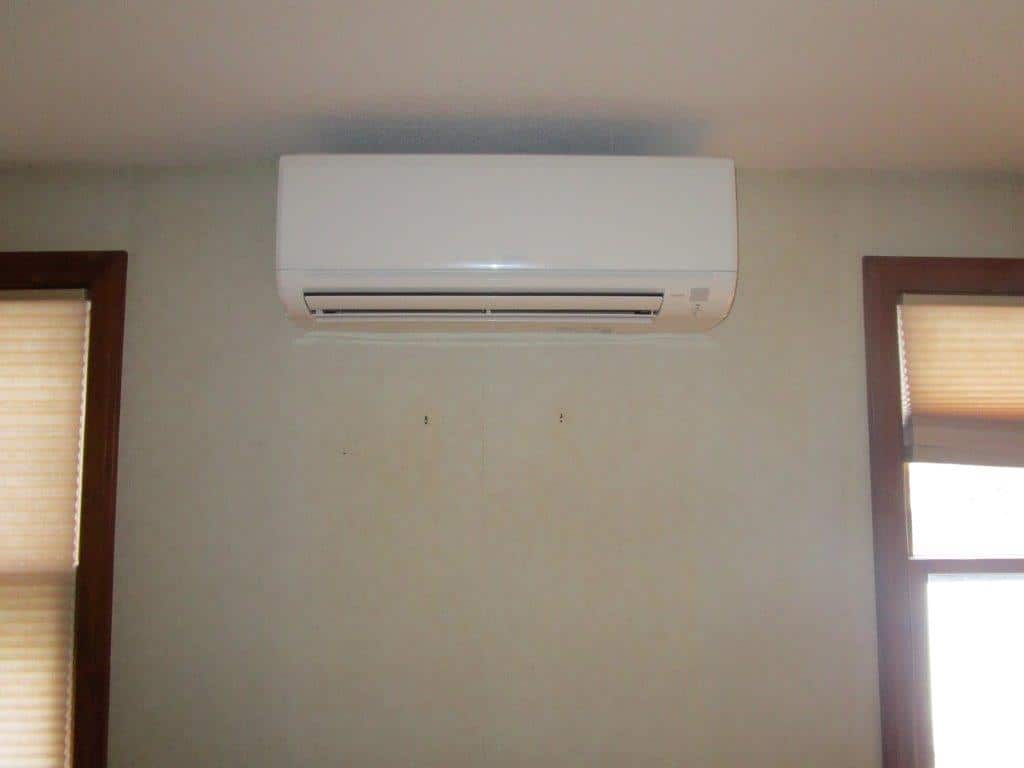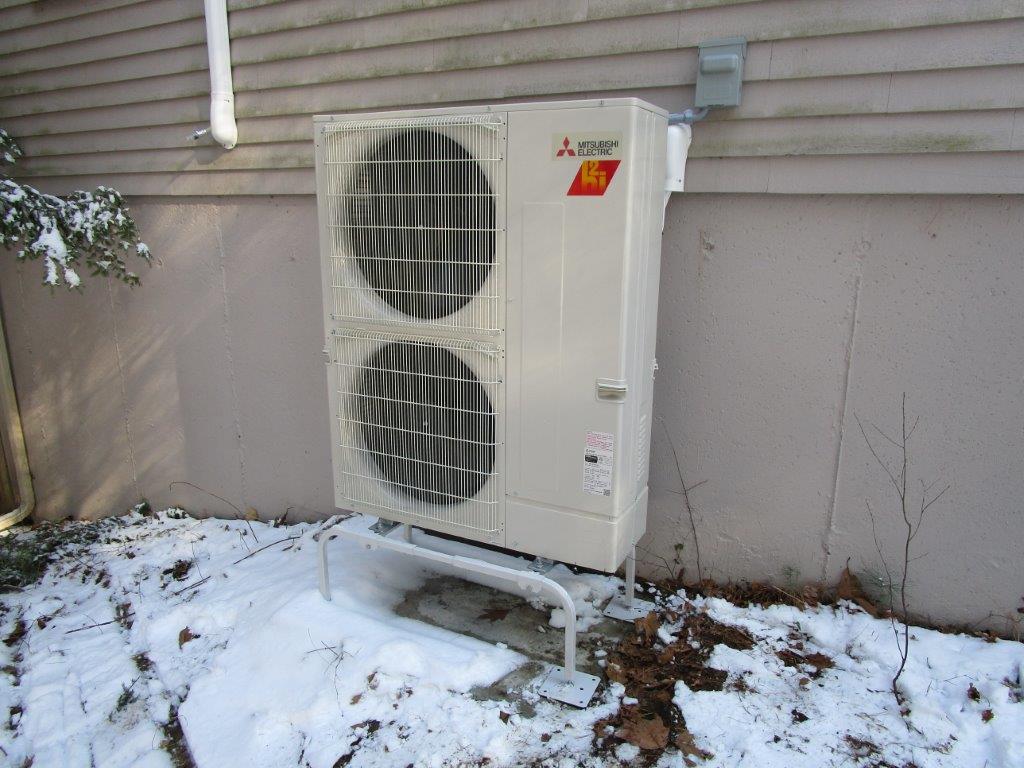 In the summer, ductless systems work as air conditioners, providing cost-effective comfort without taking up windows or requiring the bi-annual install/put away window units ritual. You can change from heating to cooling at the touch of a button, and the system will deliver the comfort you need, period.
Because this is energy efficient technology, many homeowners qualify for rebates that are available for these systems since they are environmentally friendly. Our homeowners were able to qualify for a Mass Save rebate of $2,500 and a Mass CEC rebate of $625, saving them $3,125 from the cost of installation, making the solution a great upgrade for their home at an affordable price. Additionally, the warranties on the systems have recently been extended to twelve years, giving homeowners peace of mind as well as increased comfort in their home.
There are still rebates available, so if you are interested in this type of energy efficient equipment, be sure to ask your comfort specialist about what sort of rebates would apply.
To recap the key points of this particular home and our solution:
The home owners now have a comfortable, quiet solution to cool five different areas of their home, to provide cozy heat in the winter and cool comfort in the hottest days of summer, all at the touch of a button. They will be comfortable every day of the year!

Their energy bills will go down both in Winter and Summer because of the energy efficient technology, saving them money each and every month.

No removal or replacement of existing equipment was necessary.

The homeowners qualified for rebates of $3,125, making it a cost-effective as well as a comfort upgrade to their north Andover home.
A Great Investment
This kind of installation is going to help our family with a few things. They can still use their baseboard system for heat, but the ductless HVAC is likely to provide better quality heat throughout the rooms, so they have a back-up system just in case. The family now has a year-round solution to provide comfort in Summer and Winter, without the annual ritual of switching window AC units. This frees up time as well as saving money with a more efficient and cost-effective system. Best of all, this permanent solution will be quiet and efficient, a big improvement over window air conditioners or space heaters.
The energy efficiency of the ductless system and its quiet operation are big wins as well. The family will get quiet comfort, and they will save money each and every month on their energy bills. This extra comfort in the pocketbook will be appreciated as well, especially with a growing family.
The warranty on all qualifying systems installed after April 1, 2015 has recently been extended to 12 years! Click here to see the details.