There's nothing better that the excitement of adding a new space in your home. But often, bonus rooms, three season porches, and rooms over a garage, like the one our homeowners were adding, can be heating and cooling nightmares. When you add additional living space over a garage, you get additional square footage, but because the space below is largely empty and often not well insulated, the room above tends to be extra steamy in the summer and pretty chilly in the winter.
What's the best way to solve a problem like this? Our Wilmington, MA homeowners contacted us, and we knew a simple single zone Mitsubishi Electric Hyper Heat system would do the trick. Adding a single zone of ductless HVAC can be just the thing for those difficult to heat and cool rooms in your home. Unlike options like electric baseboard, ductless units work as heating and air conditioning, all at the touch of a button on a remote control. Plus, with the built-in sensors and fans to distribute the air around the room, you get even distribution of hot or cold air throughout a room, ensuring perfect comfort. Mitsubishi Hyper Heat systems are also super-efficient, so it will save you money on energy costs, and it will allow you to heat or cool this room by itself, without worrying about the temperature for the rest of your home.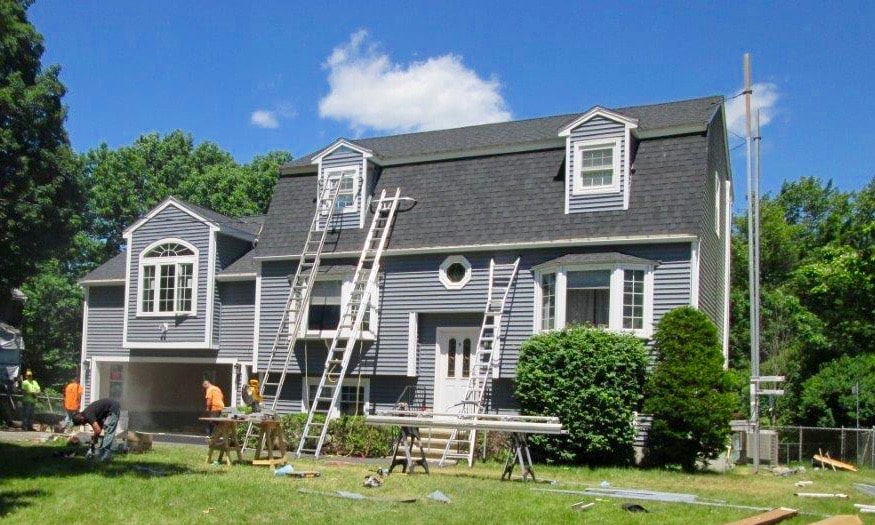 ---
Problem: New family room addition above the garage needed heating and cooling. By using a Mitsubishi Hyper Heat unit, they will get maximum quiet comfort in this space, summer and winter without adding any burden onto their current system.
Solution: A Single-Zone, Mitsubishi Hyper Heat System designed to provide flawless comfort in the winter, while flipping to world-class air conditioning in summer will also make a minimum impact on current energy costs.
---
A Ductless Mini Split Increases the Value of This Home
In choosing this type of HVAC system, the owner has protected his condo and increased his long-term property value by going with some of the best heating and air conditioning technology available to the residential market.
The warranty on all qualifying systems installed after April 1, 2015 has recently been extended to 12 years! Click here to see the details.