Charlestown is full of charming older homes like this one. Over the years, these homes have relied predominantly on window air conditioners for relief from the hot, humid New England summer, but these window ACs are rarely able to keep up with the heat, especially on the top floor.
Many homeowners are faced with a wall of heat whenever they go from the air-conditioned family room, up the stairs, to an unconditioned upstairs hallway.  It's enough to take your breath away on the hottest days.
---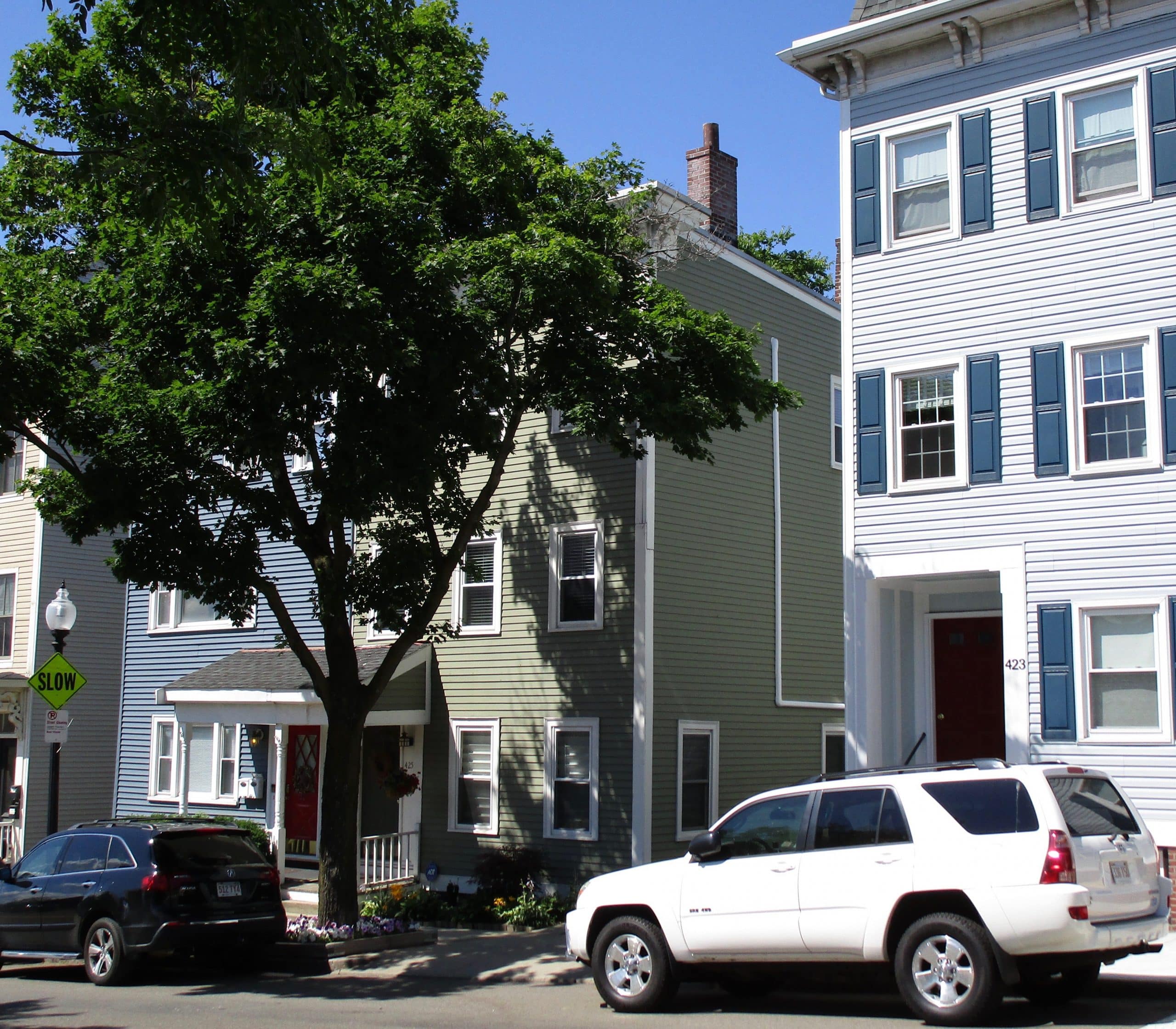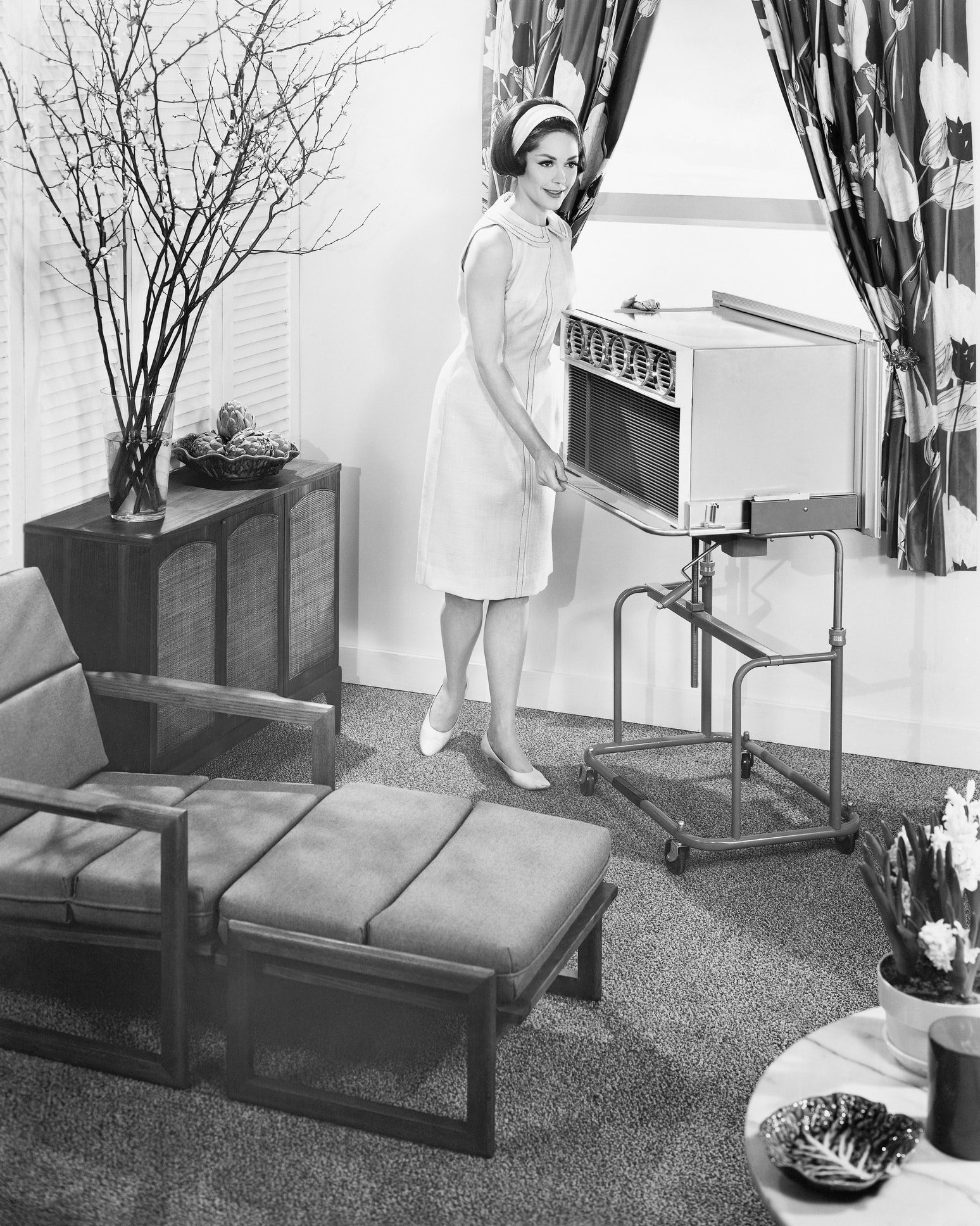 Because many of these kinds of homes were built in a time when air conditioning was not an option, window AC units, despite their inefficiency are often chosen to help homeowners survive the hot summers.  These air conditioners provided welcome relief for master bedrooms and living rooms, even though they cost a fortune to run and do not distribute the air evenly throughout a room.

These days most homeowners are converting to a more permanent air conditioning solution that cools their home more efficiently and costs less to run.  However, ductwork was not an option for this young, professional, Charlestown couple, but neither was noisy, inefficient, ineffective window air conditioners. That's when they called us in.
---
Problem: The homeowners wanted an energy-efficient system that would cool the second floor of their Charlestown home. They wanted to make an investment that would increase the value of their home, improve their overall level of comfort and save them money on energy bills.
Solution: Using Mitsubishi Mini-split Ductless Units, we designed a three-zone solution that eliminated their hot spots and gave them pinpoint control of the temperatures in all three zones.  From experience in these types of homes, we know this system will save them money on monthly energy bills. With Mitsubishi Electric's 12-year warranty on these units, we know they add long-term real value to their home. 
---
The problem this young family was experiencing was tied to the challenges that come with cooling an older home of this tall, narrow, and deep construction especially the upstairs.  In homes like this, homeowners have two choices if they want to go with central air:
Rip out some walls to install ductwork, this often results in leaks if not done by a BPI certified contractor.
Run your ductwork up against the ceiling or along a wall and box it in with sheet rock.
Window units are noisy and unable to provide adequate air circulation, which is the main cause of hot and cold spots. When we met to review air conditioning solutions that would work for them, we knew creating multiple zones would allow them to have the pin-point control of heating and cooling they desired.  This solution would allow them to have the comfort they needed, where and when they needed it most.
N.E.T.R., Inc. is the premier installer of ductless systems in the greater Boston area.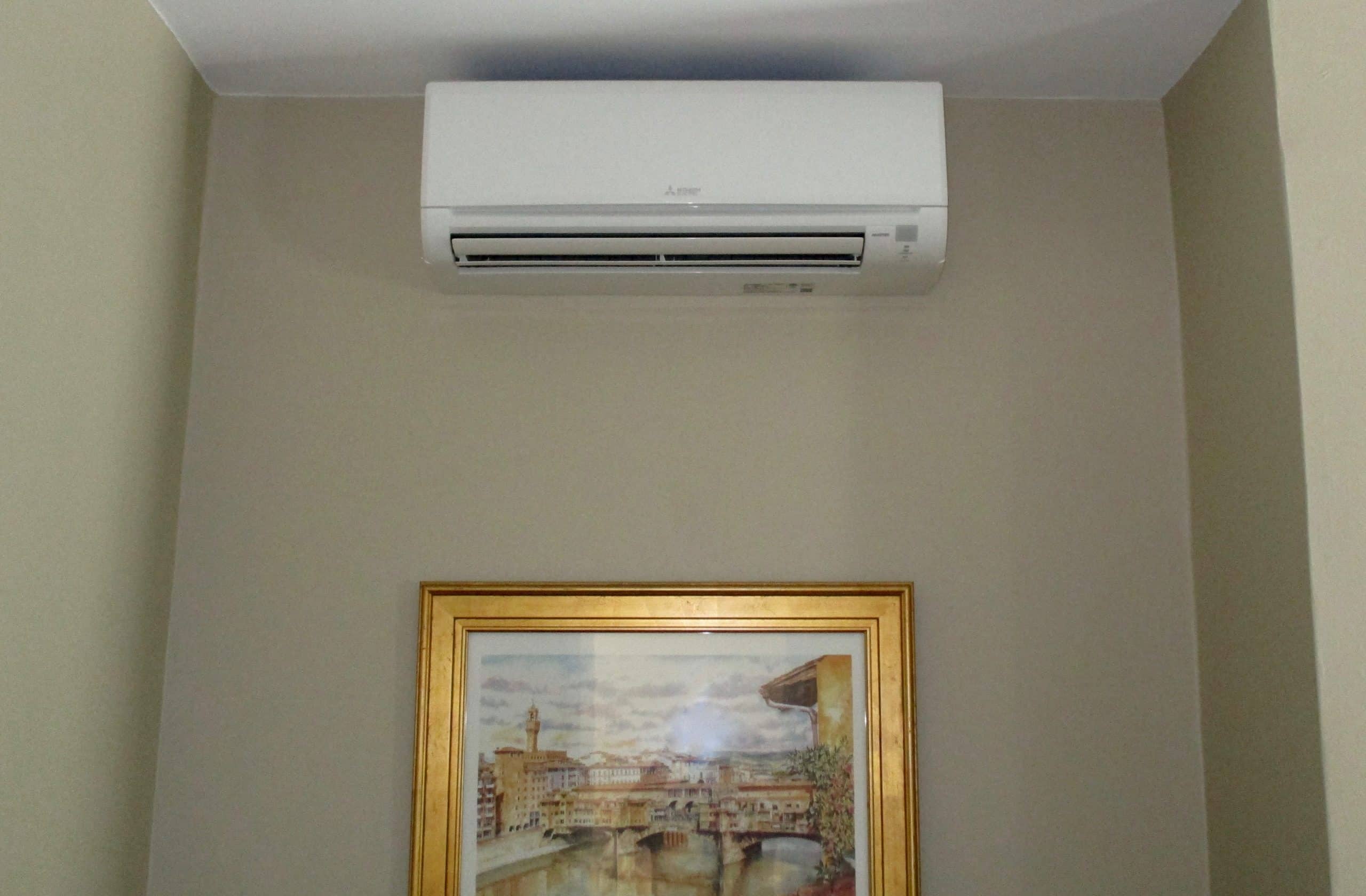 Mitsubishi mini-split systems have wall-mounted blowers that can be mounted out of the way, making them surprisingly unobtrusive as they deliver unparalleled, whisper-quiet comfort to the second floor of a home like this one and many others in the Boston area.
Ductless units supply heating and cooling on demand, allowing you to control your comfort at the touch of a button, every day of the year, just what our homeowners wanted.  Now, they'll be able to have their master bedroom, living room, and office perfectly comfortable all year long.
This multi-zone, ductless system is a permanent upgrade to this home, increasing the home's resale value which is always important for young homeowners.
These ductless units allow the owners to never have to deal with the seasonal hassle of installing, winterizing and maintaining two or three different window units
Ductless Savings
Many families, like this one, can also take advantage of rebates through the Mass Save program!  Because Mitsubishi Ductless Mini-splits are the most energy efficient technology, they are eligible for the highest level of rebates.  This family qualified for Cool Smart rebates for this installation, that will continue to save them money in monthly energy bills, while providing them with the added comfort they wanted.
There are still rebates available, so if you are interested in this type of energy efficient equipment, be sure to ask your N.E.T.R., Inc., specialist about what sort of rebates you qualify for today.
To recap the key points of this home:
The home owners now have a comfortable, quiet solution to cool their master bedroom, living area and office space, ensuring comfort for everyone, even on the hottest days of the year!
Their energy bills will go down because of the energy efficient technology, and they won't have to cool rooms that are not in use.
The homeowners qualified for Cool Smart rebate, saving them money on the installation, in addition to the money they will be saving every month on operating costs!
---

---
A Great Investment
These homeowners are still using their current system to heat, so this ductless install will only supplement their heating system in the winter.  The Mitsubishi ductless heating and cooling system will allow them to make each zone comfortable summer and winter, with a touch of a button. They will no longer have to spend a fortune heating the large, empty areas of the home; instead, they will comfort right where they need it. No removal of an old system was necessary.
This technology is an energy efficient solution, so it will save these young homeowners money on energy bills. Many homeowners in similar circumstances in the Boston area can qualify for rebates just like this couple!
The warranty on all qualifying systems installed after April 1, 2015 has  been extended to 12 years! Click here to see the details.