Boston is home to world class universities on the cutting edge of technology. So, it was no surprise when our homeowner in Boston's North End wanted to make sure he could control his heating and cooling system remotely, by an app on his smartphone. The homeowner has an older, forced air heat pump system that was due to be replaced. He wanted to upgrade to a solution that offered maximum comfort along with the convenience of remote operation.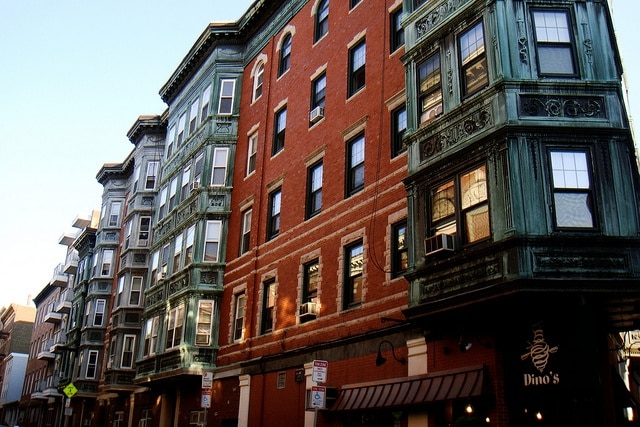 Photo credit: Amy Gizienski, Flickr
---
Problem: The existing forced air heat pump system needed replacement and the homeowner wanted the new system to maximize comfort and convenience and allowed him to control the system remotely from a smart phone.
Solution: A four-zone Mitsubishi ductless split system powered by one outdoor condenser and four wall-mounted heads maximized comfort while a Kumo Cloud controller allowed remote operation from anywhere from a smartphone or computer.
---
A Good Investment
Mitsubishi Electric's Hyper-Heating system is one of the most efficient systems available due to its energy efficiency, which allowed our homeowner to qualify for rebates of $2,600 through the Mass Save program. He also paid for the installation with a 0% interest Mass Save loan. This made this long-term upgrade in comfort and efficiency affordable as well as a good long-term investment in his home.
This condo in the North End will have maximum comfort, with four zones that operate independently, this alone will decrease our homeowner's monthly energy bills, since he will no longer waste energy on rooms he's not using. By choosing some of the best heating and air conditioning technology available to the residential market which come with a 12-year warranty, he will be worry-free for many years to come. In addition, he'll have pinpoint control over the temperature of his home, whether he's home or at the office. The Kumo Cloud controller will allow him to manage the heating and cooling of his home from anywhere.
The warranty on all qualifying systems installed after April 1, 2015 has been extended to 12 years! Click here to see the details.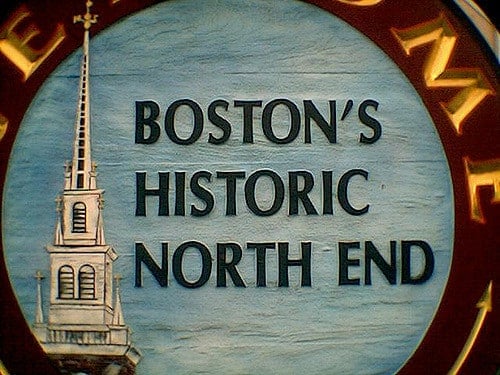 Photo credit David, Bergin, Emmit and Elliot, Flickr
Living in an older home doesn't forego modern solutions to comfort!
We were able to upgrade the old heat pump with Mitsubishi Electric's Hyper-Heating ductless mini split system, which is proven to remain effective in the temperatures as low as -13F degrees, and it provides world-class, quiet, cooling in the hot and humid summers. We installed four wall mounted units to ensure comfort throughout the home, with only one outdoor heat pump needed, which was mounted on the roof so it was secure and out of the way.
It was a priority to our homeowner that he could control the units remotely, as many newer systems allow. By installing the Kumo Cloud controllers for the Mitsubishi systems the homeowner can now control the climate in his home no matter where they are on the planet! If he forgot to adjust the thermostat before leaving for a weekend on the Cape? No problem- just bring up the app and the Kumo controllers will adjust the temperature from anywhere. Need a little extra comfort on a really hot day for your dog or cat? It's easy to monitor how warm or cold your home is from the app and adjust it as needed when Mother Nature serves up a surprise hot or cold snap. Likewise, they can adjust the temperature before they get home from work, making sure they always come home to a comfortable home, without spending extra money to heat or cool spaces when they aren't there.
We can Install Units Almost Anywhere!