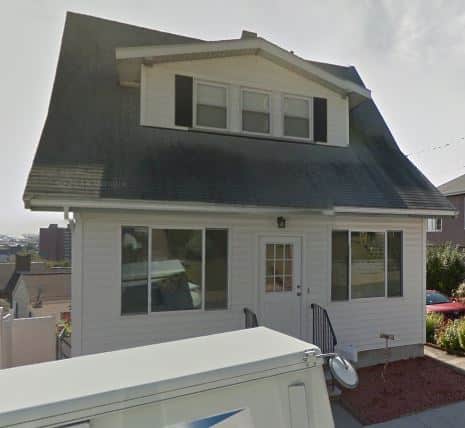 Ductless HVAC is great for a multi-family home. It lets the homeowner control the heating and cooling separately in different parts of the house. Ductless systems can also be used along with other systems to make sure the entire home is treated properly.
Our homeowner in Revere, MA already had an idea about this. When they called us, they already had a ductless cooling system,  but it was an older model and needed replacement.
For heating, the home had forced water hot water baseboard heat. There are some benefits to this method, however, there's also not as much flexibility as a ductless system. It's also not as energy-efficient.
The homeowner knew he wanted to expand their ductless HVAC system. Along with cooling, they also wanted to heat their home with ductless HVAC. But, they didn't want to stick with the brand that was breaking down. And, they wanted a local company with a great reputation. N.E.T.R., Inc. fit the bill.
---
Problem: A multi-family home in Revere, MA wanted to upgrade from forced hot water baseboard heat. They also needed to replace an aging ductless cooling system.
Solution: Installed a Mitsubishi Hyper Heat Ductless Heat Pump outdoor unit and indoor Mitsubishi Electric ductless HVAC unit.
---
Ductless HVAC in a Multi-Family Home
Our homeowner was ready to use more ductless units in his multi-family home. This included supplementing his forced water heat with a Mitsubishi Electric ductless system
There are a few reasons people prefer forced hot water heat. It's quieter than gas or electric heat from a furnace, and the air usually feels more "fresh" or clean.
This is due to how it works. Water is heated up by a boiler. Heat from this water enters the room through a radiator or baseboard. Then, it warms the room through infusion, similar to how tea steeps in hot water.
In this home, the heat enters the room through baseboard heaters. The drawback here, however, is that their baseboard system uses only one thermostat. This means the entire house is set to the same temperature.
That's not always great for multi-family homes. Different tenants may prefer their area warmer or cooler than others.
Then, there's the problem of uneven heating. Heat tends to rise, but the thermostat is downstairs. This often results in the top floor being too hot, allowing hot or cool air to get trapped in stairwells.
As a result, the family upstairs can end up with a much different temperature than downstairs. This happens even though the thermostat reads one temperature for the whole house.
In the summertime, cooling is also a challenge. This home has no central air.
To remedy this, our homeowner wanted to convert to a ductless system. Ductless systems work differently than forced water, gas, or electric heat. And, when it comes to cooling, they're easier to install than central air. Ductless HVAC is also much more efficient than a standalone wall or window air conditioner.
How Ductless HVAC Works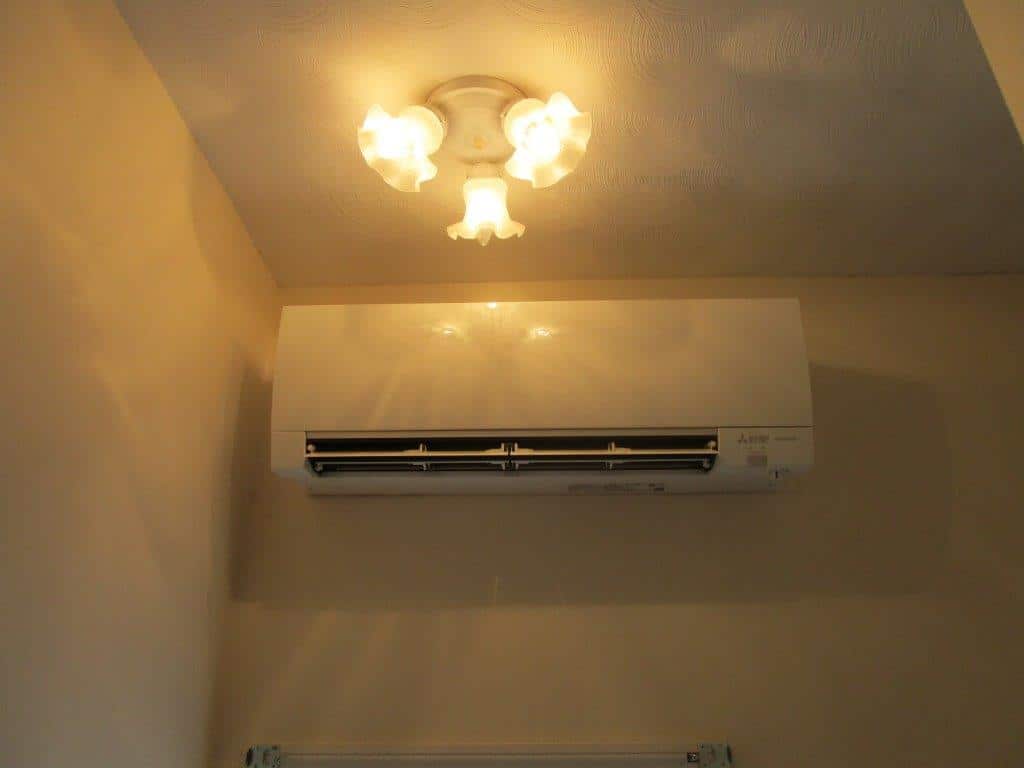 Ductless HVAC systems work by moving cool or warm air through very small, flexible piping. Once inside the home, the air gets distributed through whisper-quiet units. This sets them apart from other HVAC options.
With many older HVAC systems, cool air or forced heat travels through ductwork. Then, it enters the rooms of the house through vents. However, those ducts are very large. At the least, they're a foot wide.
This is often a challenge in homes that are converted to multi-family units. It costs a lot to move ductwork around to properly treat separate apartments.
It's also difficult to find places to fit the ducts. Many times, installers use closet space or have to build passages along walls. This eats up storage space and makes rooms feel smaller.
That's not a problem with ductless systems, however. With these, the warm or cool air comes from a heat pump outside the home. Then, that small piping is very easy to place. It's not much larger than electrical wiring.
Our installers simply drill a small hole in the side of the home near an outdoor heat pump. Then, they snake the piping through the walls. It fits easily between studs. There's no need to tear down walls or anything like that.
Finally, the piping enters the room through a small hole in the wall. However, that hole is covered up by the ductless unit itself. The units are usually mounted high on a wall near the ceiling.
Each unit has its own thermostat that comes with a remote control. This allows the homeowner or tenant to control each unit separately.
In this home, the unit is in the stairwell. This way, the homeowner can add a little more heat in the winter. This helps even out the temperatures in both apartments. In the summer, he can cool the area down as heat rises to the top floor.
Saving Money with Mitsubishi Ductless HVAC Units
Already, the home had a ductless cooling unit in the stairwell. However, it wasn't a Mitsubishi unit. After a few years, it was vibrating, making a lot of noise and leaking.
Now, our homeowner has a top-notch ductless HVAC system. It will run for years and, will save him money in the process. Here's how. Mitsubishi ductless units are Energy Star-certified. They meet government standards that show these systems use less energy than similar HVAC options. Using less energy means lower monthly energy bills.
On top of that, we're able to place the units in the best possible spot in the house. This makes a big difference over duct work or baseboard heat.
Once those older systems are installed, it's difficult and costs a lot of money to move. By contrast, installing a ductless unit is a simple process. Now, the homeowner has one in the spot where it will do the best work.
This all amounts to savings over time and our homeowner got a big chunk of change back right away. That's thanks again to the units being energy-efficient.
Massachusetts has a few organizations that help people make their homes more energy-efficient. They do so in part by offering incentives for people to upgrade their HVAC systems. If a person chooses a new system that's energy efficient, they can get a cash rebate.
The system we installed in this multi-family home actually qualified for two such rebates. One was from Mass Save, a collective of utility companies in the state. The other was from the Massachusetts Clean Energy Center. This is a group that advocates for clean energy usage.
In all, our homeowner received $1,125 in rebates when he installed his new ductless HVAC system. Now, he's spending less money each month to heat and cool his home.
Do you want a better and more cost-effective and efficient option for heating and cooling your home? Contact us and we'll design the perfect Mitsubishi ductless HVAC solution for you!