Older homes like this Victorian in Dorchester often suffer from uneven heating and cooling, if they even have air conditioning.
Installing ductwork for a central air conditioner would require work that could have a detrimental impact on the charm and character of a wonderful home like this. While traditional heating systems often do the job, adding cooling to older homes can be a design nightmare.
Homeowners want to add the comfort of air conditioning, especially as more and more people are spending at least some time working from home these days.
Our homeowners were looking for a solution to make their home more comfortable during the day when they work from home, regardless of the time of year or time of day, and to do so as cost effectively as possible. Heating and cooling older homes can be expensive anyway, but now that we are spending more time at home, how can we avoid higher energy bills? That was the challenge for this family in Dorchester, MA.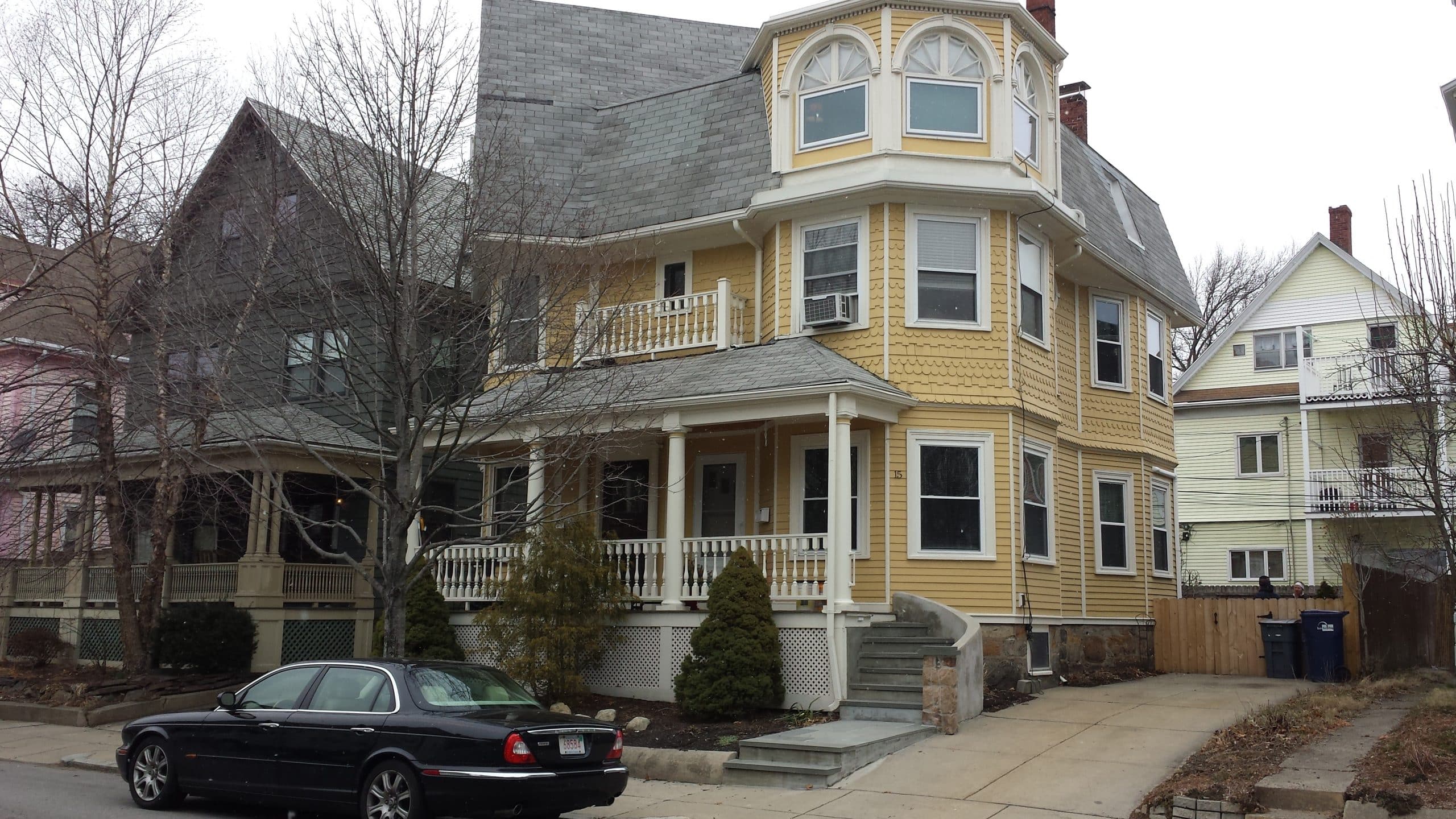 ---
Problem: The homeowners were starting to work from home, and needed additional heating and cooling to provide a more comfortable (and productive) work environment.
Solution: Installed a Mitsubishi Electric Hyper Heat Ductless Unit to supplement the existing heating system, allowing efficient and quiet heating and cooling when needed, at the touch of a button.
---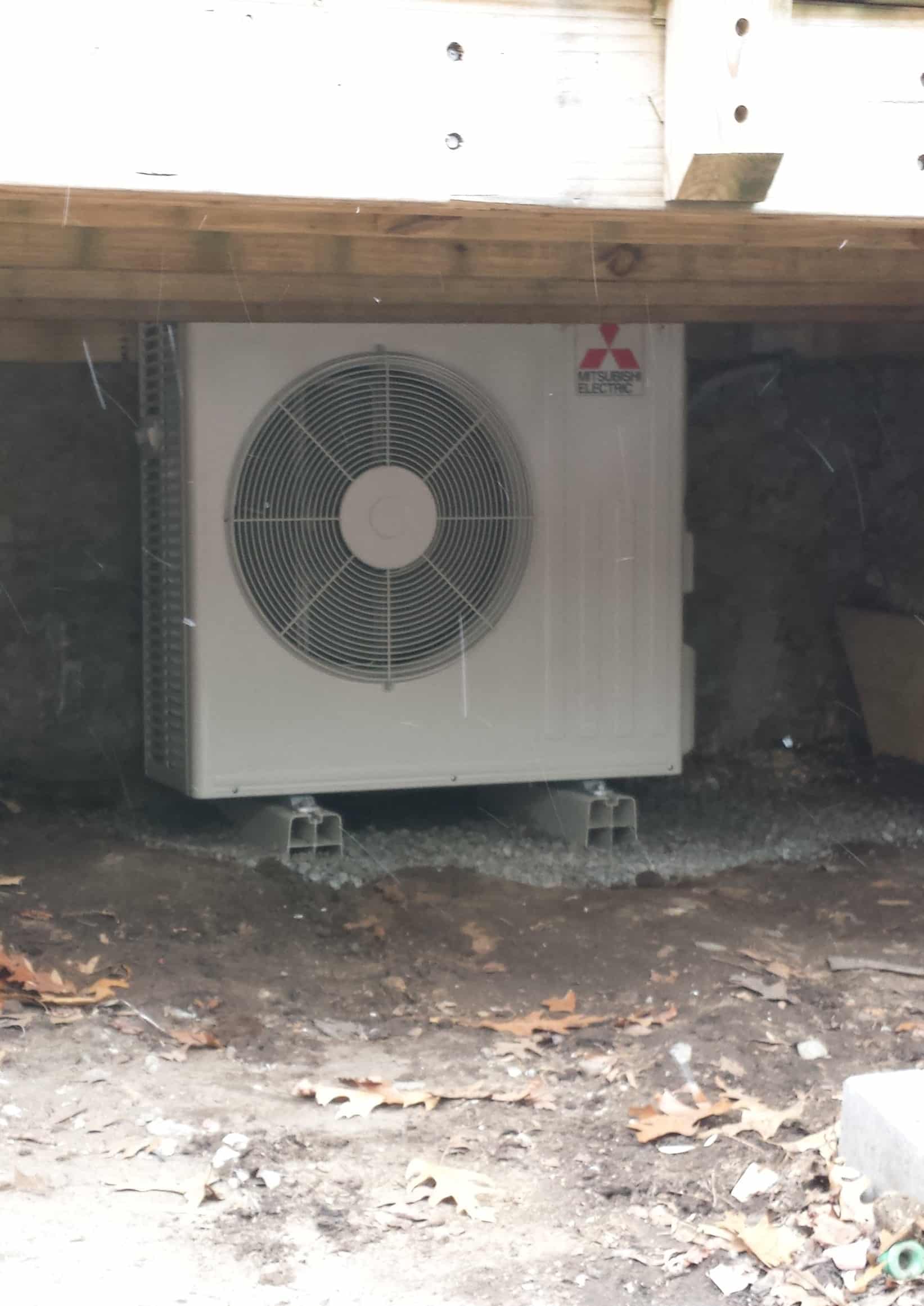 The problem this homeowner had was getting adequate comfort when working from home.
They have a charming Victorian era home, but like many older homes, it can be difficult to achieve the heating and cooling you need.
Due to the options available when older homes were originally designed, many are prone to uneven heating and cooling, and most space heaters and window air conditioners are inadequate, noisy, expensive and even dangerous.
It can be tough to be productive working from home, let alone constantly taking a sweater on and off, or feeling sticky throughout most of the hot, humid summer months.
Our homeowner was working from home more frequently and wanted to be comfortable, regardless of the time of year.
But they didn't need or want to replace their entire heating system, and they were running up higher energy bills trying to keep the whole home heated, when often, they just needed the home office to be comfortable and quiet for much of the day.
Mitsubishi Ductless HVAC System Provides the Perfect Solution
N.E.T.R., Inc. suggested that they install a Mitsubishi Electric Hyper Heat Ductless Heat Pump, which switches over to a top-of-the-line air conditioner for summer comfort.
Ductless HVAC involves hanging a wall unit somewhere within the space to be conditioned and does not require bulky ductwork to get the cooled or heated air to the right spots in the space.
These ductless mini splits are controlled by a hand-held remote and can deliver heating and cooling at the touch of a button. By installing a ductless Hyper Heat system that will work even when it's – 13F outside and provide efficient cooling even on the hottest days of summer, the homeowner now has pinpoint, quiet comfort control available whenever they are working from home.
Ductless Installation Rebates
The homeowner was also able to save money with a rebate of $2,600 in CEC rebates from their utility. Because this is energy efficient technology, the highest level of rebates are available for these systems since they are helping out the environment. There are still rebates available, so if you are interested in this type of energy efficient equipment as well, click here, or ask your comfort specialist for more details. 
So just to recap the key points of this particular home:
The home owners now have a comfortable, quiet solution to heat and cool their home.

The energy bills will go down because of the energy efficient technology.

No removal or replacement of equipment was necessary.

$2,600 rebate was available to the home owners.

 
A Great Investment
This kind of ductless installation is going to help them with a few things. They are still using their current system to heat, so this ductless install will only supplement their current system to make the house completely comfortable. No removal of an old system necessary. This system creates an additional zone of controlled heating and cooling, ensuring maximum comfort at the touch of a button, any day of the year.
This technology will also help save money on energy bills, being that it is an energy efficient solution. The homeowner was also eligible for a $2,600 rebate!
The warranty on all qualifying systems installed after April 1, 2015 has recently been extended to 12 years! Click here to see the details.