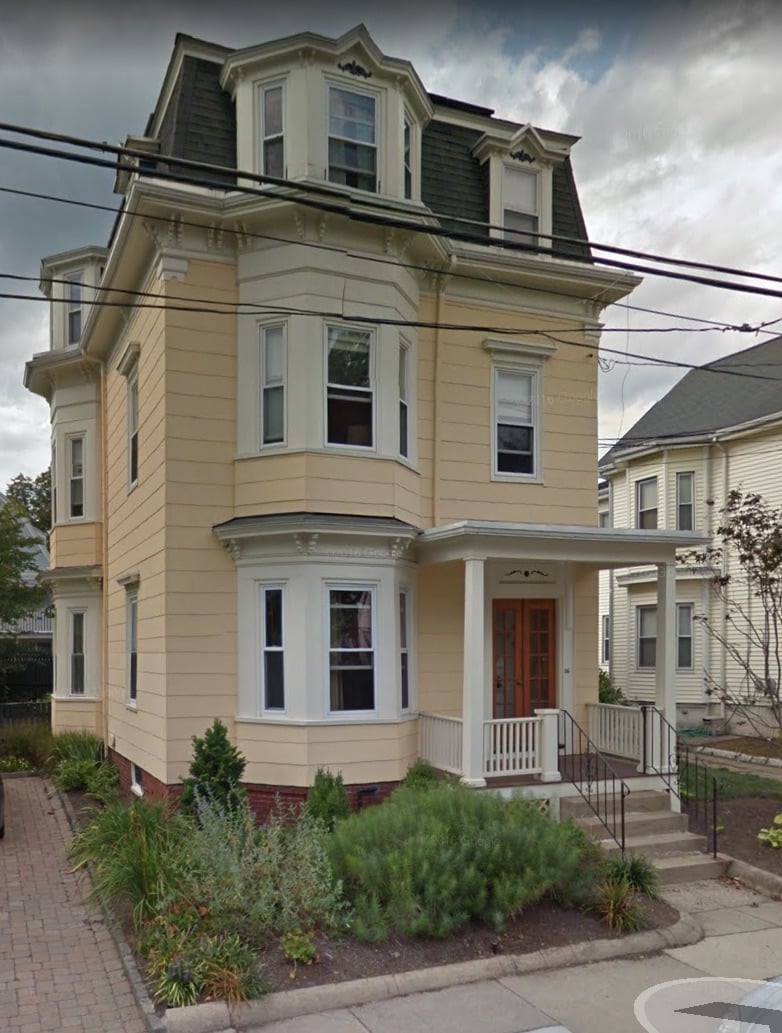 The homeowners of this multi-family home in Somerville, MA had a big problem. The home was built in the 1920's and, unlike many homes this age, they had a gas forced hot air and central air conditioning system. The system was outdated needed to be replaced.
The homeowners contacted N.E.T.R., Inc. to explore options that would allow them to create separate zones of heating and cooling throughout the home, while still providing the same comfort they got from a traditional heating and air conditioning system.
---
Problem: The lovely multi-family home in Somerville needed a more efficient heating and cooling system. The existing forced hot air heating and central air needed to be replaced and the owners wanted an option that would help them save money on utility bills but still provide year-round comfort.
Solution: We installed a five-zone Mitsubishi ductless Hyper-Heating system that will provide the heating and cooling they expect, with increased efficiency, lowering energy bills.
---
When we saw the home, we knew that a ductless HVAC system would work well to create the zones of comfort the homeowners were looking for. Mitsubishi Electric's Hyper-Heating ductless system relies on an outdoor heat pump, which can be connected to up to eight indoor units, providing the heating and cooling you want, right where you need it most.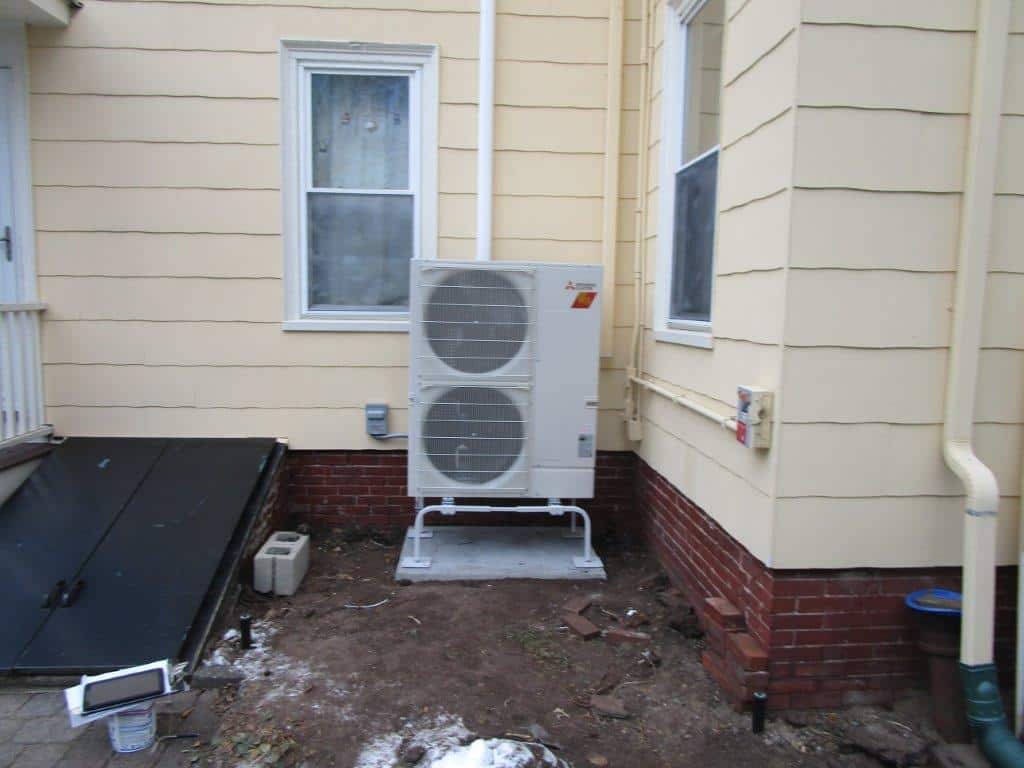 Forced hot air is a common way to heat a home, but it does have its downsides. Primarily, the heat run through ductwork is a very dry heat and the lack of humidity in the air dries out nasal passages, skin, and even furniture. This dry air can make people more susceptible to catching colds and even aggravate breathing issues. Furniture and floorboards can dry out and crack, and wallpaper can shrink from the lack of humidity. While you can try to combat this by adding a humidifier, you then must balance it carefully or it can lead to mold if the levels get too high when the weather changes.
In contrast, Mitsubishi ductless units can act as both heaters and air conditioners in a room. They monitor the temperature and humidity and adjust it so that you get the perfect comfort you want. These ductless units are highly efficient at distributing the hot or cool air throughout a room, eliminating the hot and cold spots you can easily get with other forms of HVAC.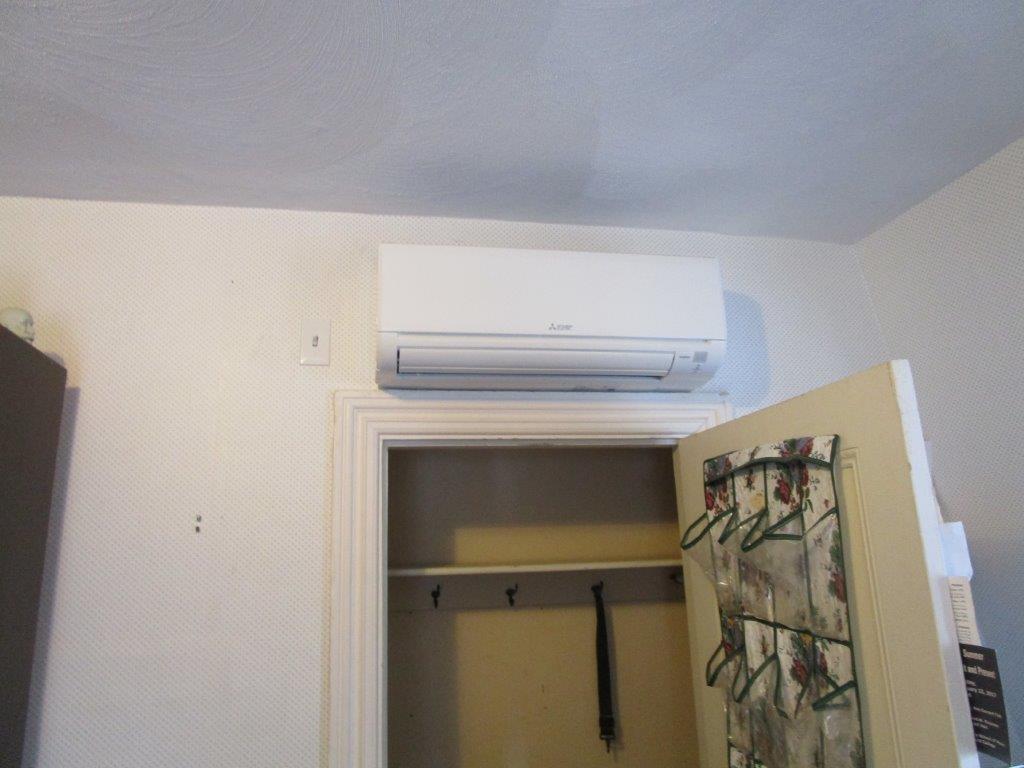 For this home, and like many homes of this age, the rooms on the top floor are often the hardest to heat and cool. The master bedroom was located on the third floor and we installed a wall unit there that will be able to provide just the amount of heat or cooling the owners need. Each of the indoor units can be controlled independently, so they will also be able to turn the unit off when the room isn't in use, which can save substantially on energy bills.  Best of all, Mitsubishi ductless units operate at only 22db- whisper-quiet! This means that the homeowners will be able to get a great night's sleep, every day of the year.
We installed ductless wall ACs in the study, living room, dining room, and kitchen. The wall units are hung up, out of the way, and with the even distribution of hot or cool air as needed, each room will be perfectly comfortable throughout the year. Just like the master bedroom, the units can be adjusted independently with a remote control, or even turned off. So, if Dad is working in the study and wants to be toasty warm, but Mom is starting dinner and needs the kitchen cool, each person can adjust the temperature to suit their needs.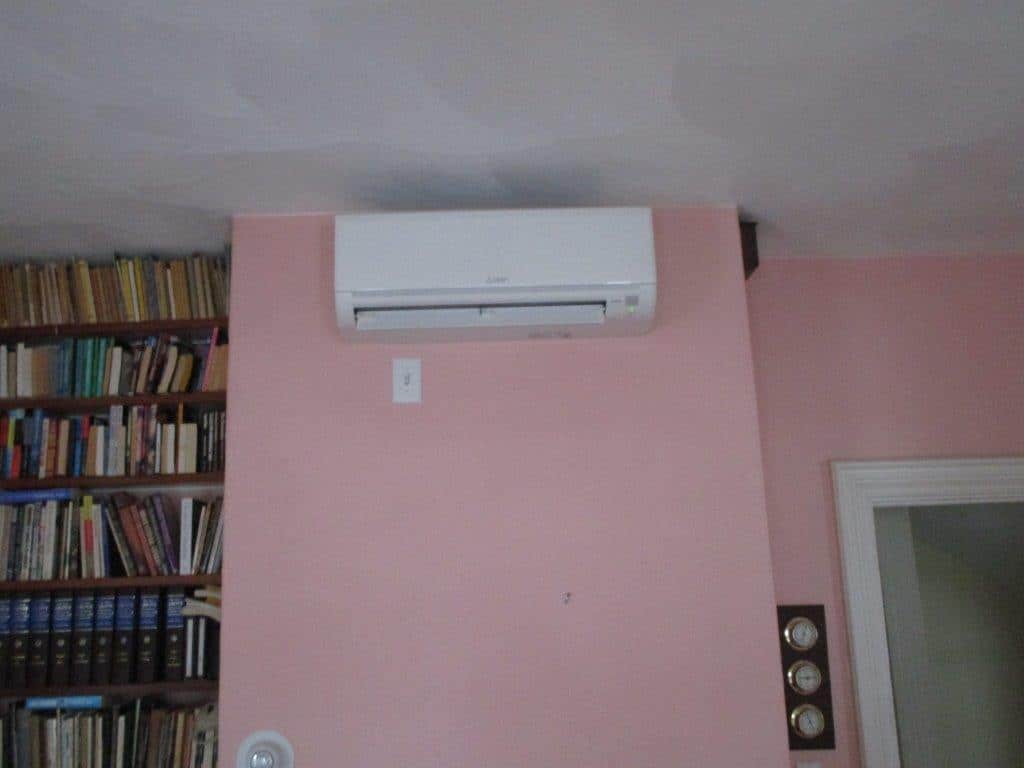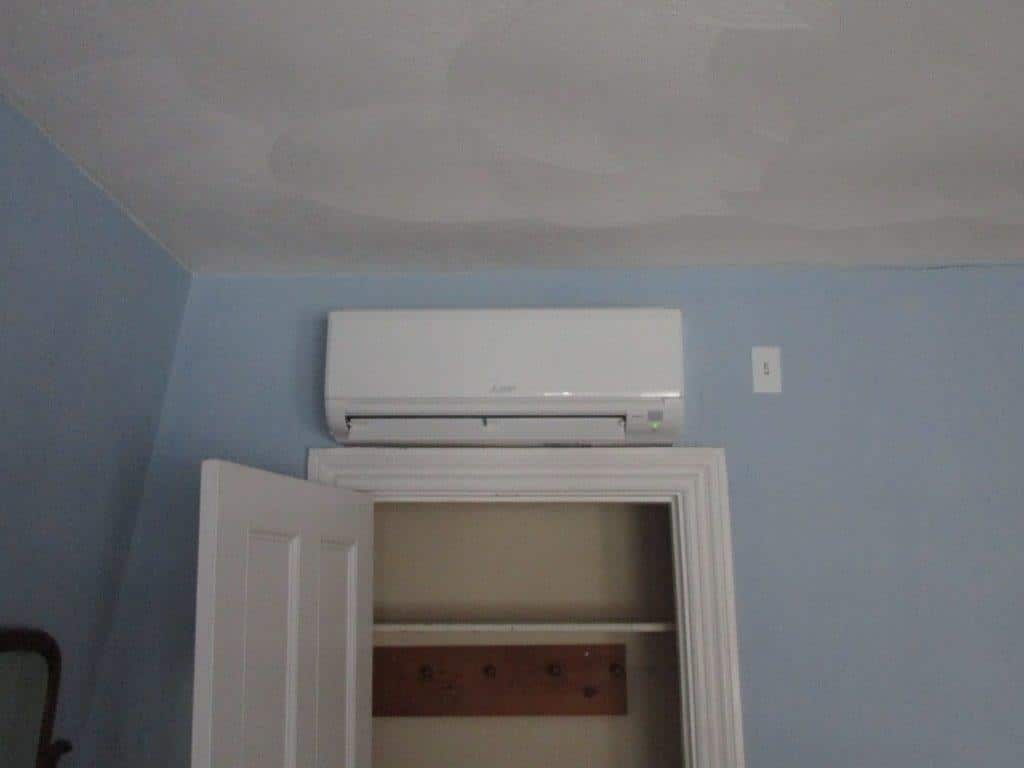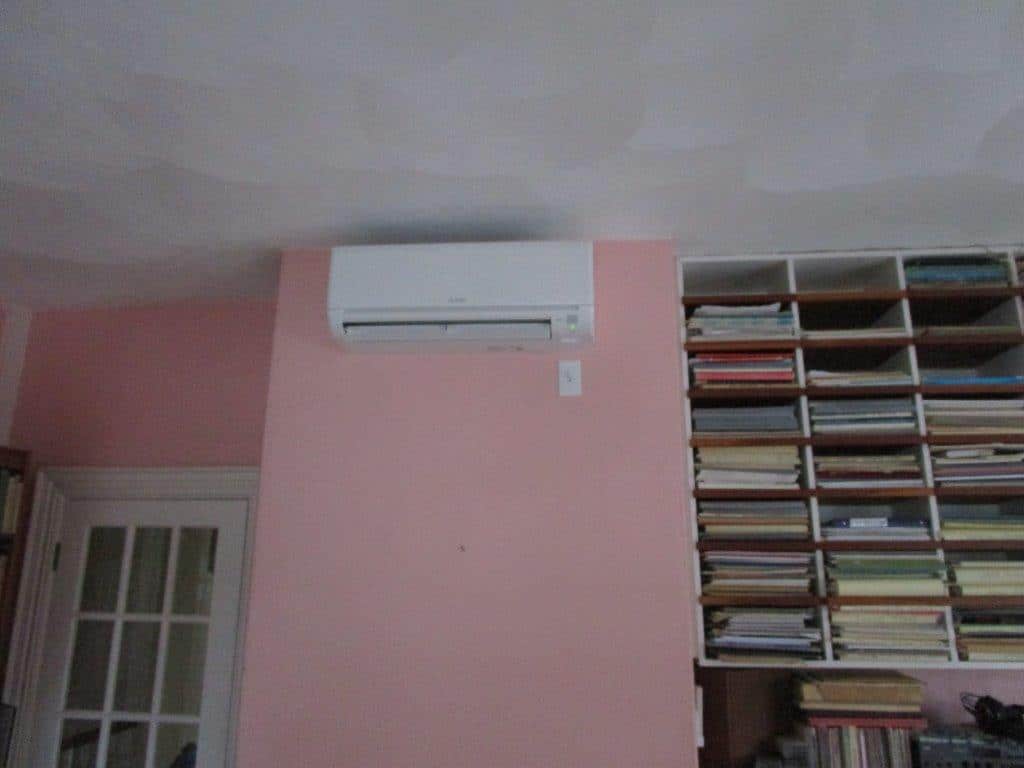 Best of all, Mitsubishi Electric ductless units are incredibly efficient in delivering the comfort you want while using very little energy. The units employ inverter technology, which constantly monitors the temperature and makes small adjustments as needed to use the minimum amount of energy to deliver the comfort you want and maintain that comfort level consistently.
Ductless Savings
In fact, this technology is so efficient, Mitsubishi ductless units qualify for rebates for energy efficiency under two programs- Mass Save and Mass CEC. Our homeowners in Somerville qualified for a $500 rebate from the Mass Save program and $2,500 under Mass CEC, giving them $3,000 in rebates, and helping make this upgrade in comfort and efficiency to their home even more affordable.
We were happy to make our Somerville homeowners more comfortable throughout their home while adding efficiency that will drop their energy bills. If you are looking to lower your monthly energy bills while significantly upgrading your year-round comfort, give us a call at N.E.T.R., Inc. and we can show you how Mitsubishi ductless can work for your home, wherever its located throughout the area!