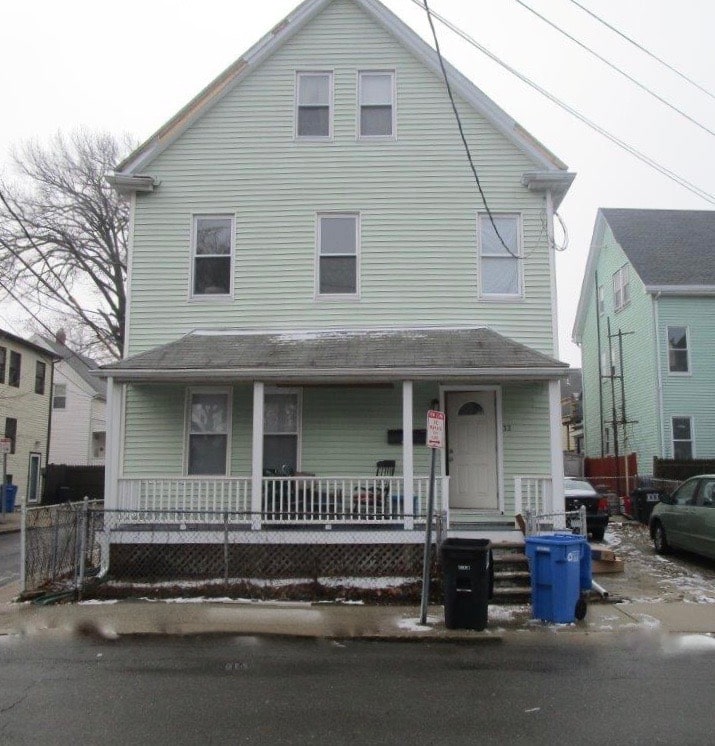 This single-family home in Somerville had a problem. They were using electric baseboards for heat, but the heat wasn't evenly distributed through the large house and they were spending a fortune in the winter trying to stay comfortable.  While looking into alternate solutions, these homeowners read about heat pumps and gave us a call here at N.E.T.R., Inc. based on our outstanding online reviews. When we sat down with them to discuss their home and the current problems, we knew Mitsubishi ductless AC would be a great solution to deliver them the comfort they wanted.  These ductless heating and cooling systems are perfect for giving you the right temperature, exactly where you want it while saving money each month on electric bills!
---
Problem: The homeowners were heating their home with electric baseboards and they wanted an energy-efficient and cost-saving alternative that would give them the comfort they craved, in their homes and their wallets.
Solution: Three zones of Mitsubishi Electric Hyper Heat ductless heating and cooling systems were installed to keep this home comfortable every day of the year, while reducing energy bills.
---
The homeowners sat down with our experts and we determined that three zones of ductless heating and cooling would bring the comfort they needed.  We installed hyper-heat units in the second floor TV room and back bedroom, as well as the third floor front bedroom. These rooms suffered from being too chilly in the winter to be comfortable and fluctuating to hot and sticky in the summer.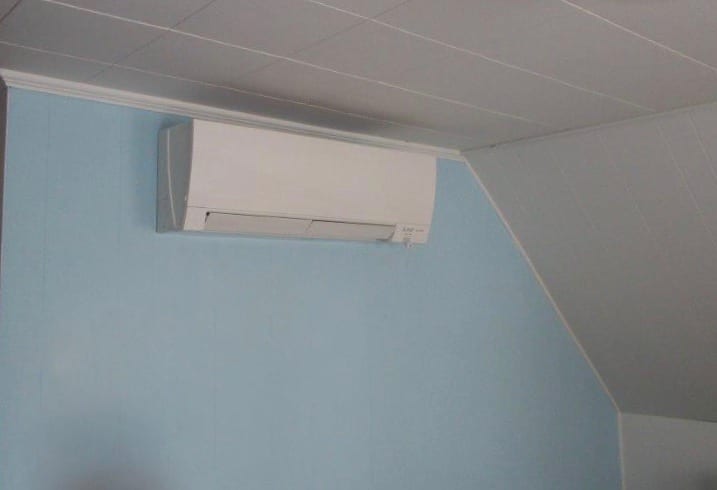 Mitsubishi Electric has outstanding product reviews for its Hyper-Heat heat pump system, and for good reason.  These units utilize inverter technology to maximize the amount of heat pulled out of the air.  They are perfect for extreme temperatures, functioning all the way down to temperatures of -13F degrees!  This  efficiency allows it to use far less energy that traditional baseboard heating, costing much less to operate on a monthly basis and resulting in lower heating bills.
Best of all, ductless heat pump systems can "reverse" the process and function as air conditioning in the summer months.  The mini-split AC units monitor humidity and deliver quiet comfort where window air conditioners might otherwise strain to meet demands.  By installing these units in your home, you can get perfect comfort all year long while making your monthly bills much lower.
These units are so energy efficient, Massachusetts has two programs that offer rebates for homeowners upgrading their heating and cooling systems to more energy-efficient technology: Mass Save and Mass CEC. These homeowners were able to qualify for a Mass Save rebate of $200 and a Mass CEC rebate of $1,490, for a total of $1,690 to help with the initial cost of this upgrade!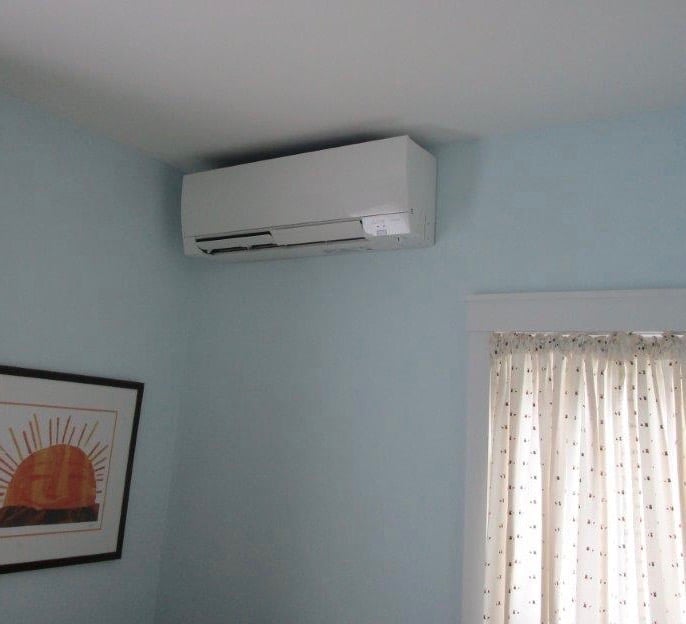 By choosing to install three zones of comfort, the homeowners will be able to heat and cool the different rooms independently.  So, if one person loves their room cozy warm, while another like to sleep with a bit of a chill in the air there's no fighting over the central thermostat.  Each room can be adjusted independently without affecting every room in the house.
This also means that the units can be set at a minimum temperature while you're away, so you're not wasting energy and money on rooms that are not in use.  When you're ready to heat things up, just press a button on the remotes and within minutes, you'll be getting the comfort you crave without having to worry about those annoying hot and cold spots.  These Mitsubishi Hyper-Heat systems are masters at evenly distributing the air throughout the room, so every corner stays the perfect temperature.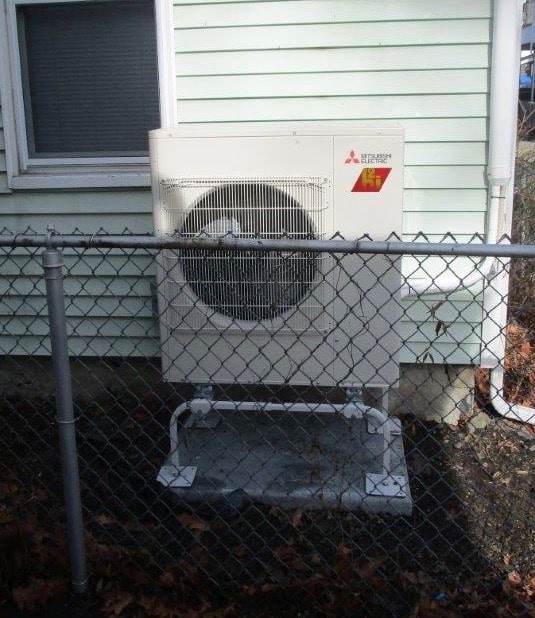 By choosing N.E.T.R., Inc. and Mitsubishi ductless Hyper Heat, heat pump system these homeowners got the cost-effective supplemental heat they craved.  We added state-of-the-art technology that will deliver efficient heating and cooling on demand, through a remote control, right where they need it most.  They can even add a Kumo Cloud controller, which allows the units to be controlled by an app on your phone, letting you monitor and adjust the temperature in your home from anywhere!
Just imagine being able to wake up on a chilly morning, and instead of having to warm your toes by the baseboard heater,  the whole room is perfectly comfortable from the moment you open your eyes. You'll no longer have to worry about whether the sheets are going to be too cold before crawling in bed at night, because the whole room is just the way you like it. That's the pleasure of perfect comfort Mitsubishi ductless heat pump systems can deliver for your home, just like they did for this family in Somerville.