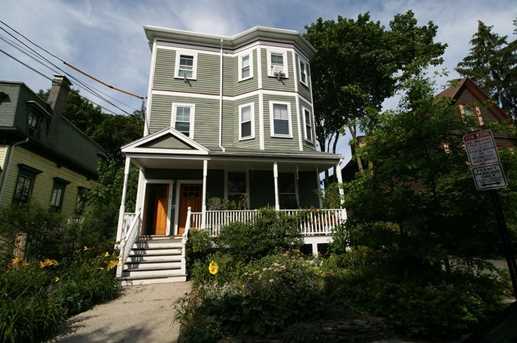 In Somerville, a lot of older homes have been converted into condos, like this great Victorian style home. And like many of these homes, there's no air conditioning, so condo owners rely on window units to try to keep cool in Boston's increasingly humid and hot summers. Window units have a lot of downsides, though.
First of all, they are heavy and a pain to install and put away at the end of each season. Plus, you can never quite guess when the perfect time to install them is, leaving you either freezing or sweating as a result. And they are pretty noisy and inefficient, meaning higher energy bills, which will give any homeowner a headache.
Our homeowners were looking for a more cost-effective and efficient solution , that would keep them comfortable throughout their condo. They gave us a call here at N.E.T.R., Inc. based on our many outstanding reviews and our extensive experience in the area. When we came out, we knew that three zones of Mitsubishi ductless air conditioning would keep them comfortable all year long.
---
Problem: Our homeowner of a condo in this Somerville Victorian-Style home needed additional comfort, especially in warmer weather- their window air conditioning units weren't keeping up, and left them hot under the collar.
Solution: Three zones of Mitsubishi Ductless will make sure each bedroom and the main dining area are cool- and customizable- to create the perfect comfort.
---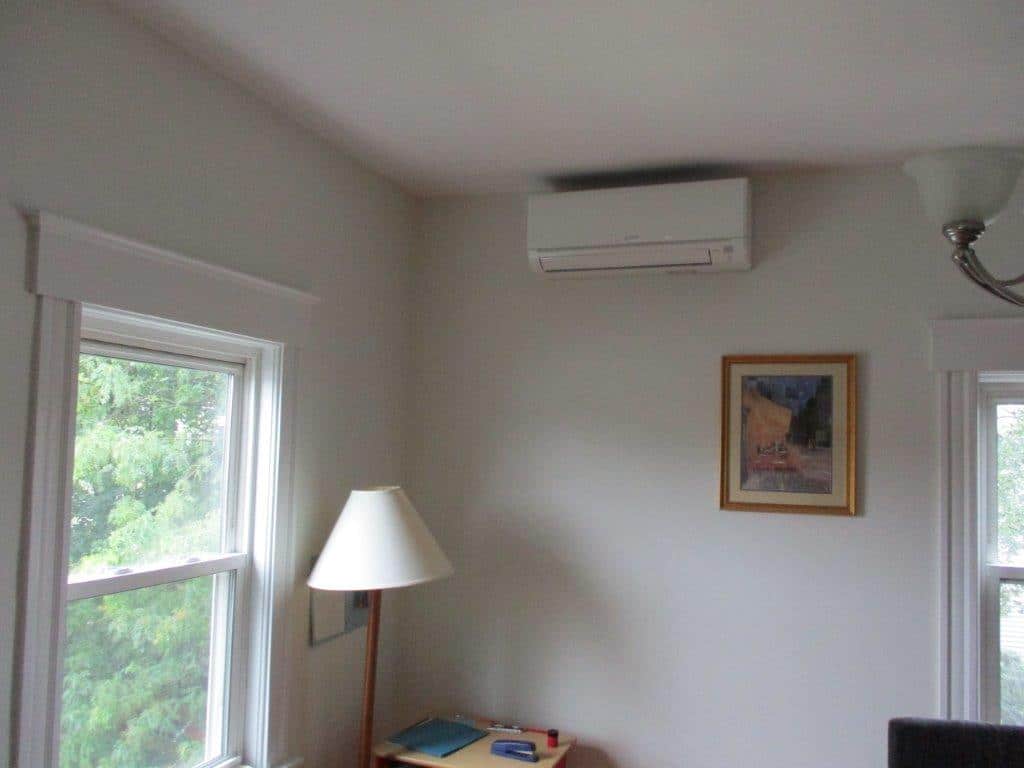 One of the things we love best about Mitsubishi ductless systems is that you can install multiple indoor units using one outdoor heat pump/condenser. This makes it a flexible system, as well as cost effective to deliver comfort in multiple rooms in a home. In this case, we installed three units- one in each bedroom, and another in the main dining room area. This then creates three different zones of comfort- each one being controlled by a separate remote control.  That means you can turn off the unit in the dining room when everyone goes to bed, and adjust the units in the bedroom to your perfect sleeping temperature, and vice versa during the day, saving lots of money on energy bills by not heating or cooling areas of the home not in use.
These units also operate using inverter technology, which relies on the units monitoring the heat and humidity in a room and adjusting it slightly, as needed, to make sure you keep a constant temperature and not have big swings from hot to cold when a unit kicks on. This makes it much more energy-efficient and draws much less power than window units.  It's also the kind of technology you'd see in large, high-end whole home HVAC systems, but available for zoned systems like this one.  In fact, these units are so energy-efficient, they qualify for rebates under the Mass Save and Mass CEC programs, These homeowners qualified for a $400 Mass Save rebate, making the installation of this permanent solution even more affordable!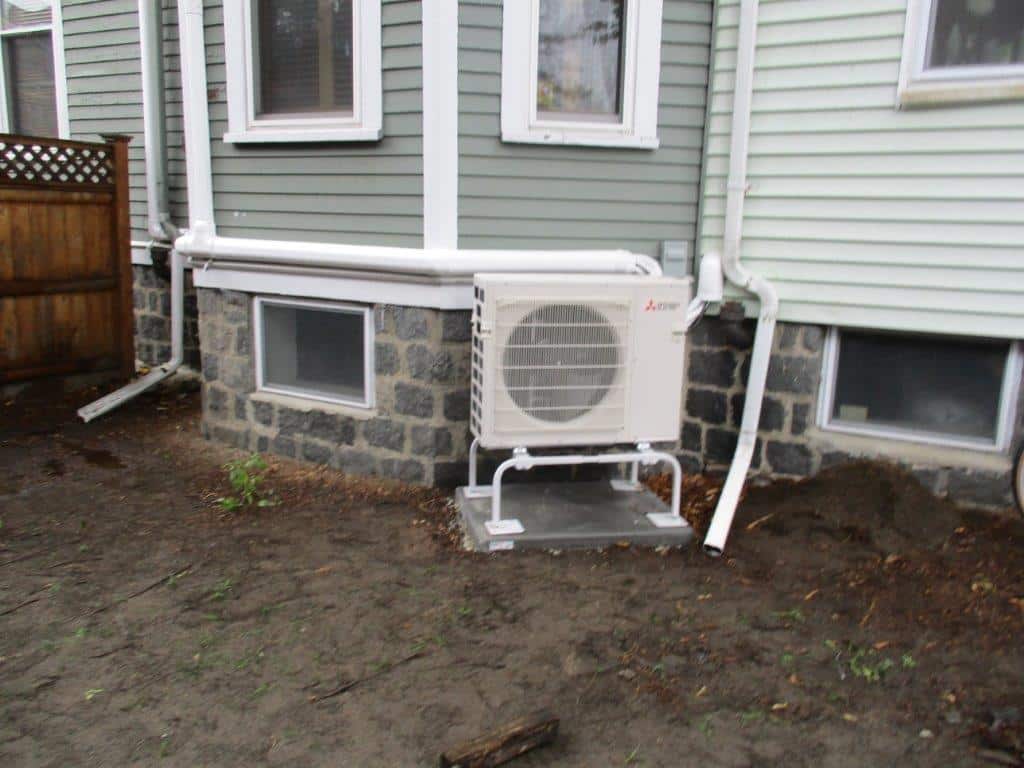 Even on the outside of the home, the exterior units can be located and the piping run so that it really blends into the home, making it so we can preserve both in inside and exterior beauty of your home at the same time, and it's one of the hallmarks of what we do here at N.E.T.R., Inc. to make sure our homeowners are not only more comfortable, but also pleased with how much care we put in to treat them like family.
We know our homeowners here in Somerville, MA will be enjoying the cooling they will get as the weather warms up, but even this Winter, they can appreciate the system, which also acts as supplemental heating. Because of the versatility of ductless heat pumps,  our homeowners will be able to add that touch of heat to the room from the remote before their feet even touch the floor on the cold days ahead, and add that little bit of warmth you might want in the evenings, without cranking up the thermostat for the whole home. This will help save money on energy bills as well, and it's one of the things many of our customers who install ductless mainly for its cooling grow to appreciate during colder weather.
If you have been thinking about how to get a better, quieter, and more efficient solution for cooling your home in the Somerville area, now's the time to give us a call here at N.E.T.R., Inc. and we'll make sure you are comfortable every day of the year!