One of the most common problems homeowners face is temperature varying throughout the home. In the winter, the family room might be toasty, but the bedrooms are frigid, or there simply isn't adequate cooling in spring and summer. Often, as the humidity begins to climb, these problems get worse. When it never seems to be comfortable in the house, it can be amazing how debates over thermostat can cause family strife.
This home on Tewksbury, MA faced some of these problems. Our empty-nest homeowners were sick and tired of the dramatic and uncomfortable temperature fluctuations in their home. They have an oil-fired, forced hot water heating system using radiators in the home, but this does not effectively circulate heat.
The homeowners also did not have central air system and needed a year-round solution that would make their entire home comfortable no matter the season.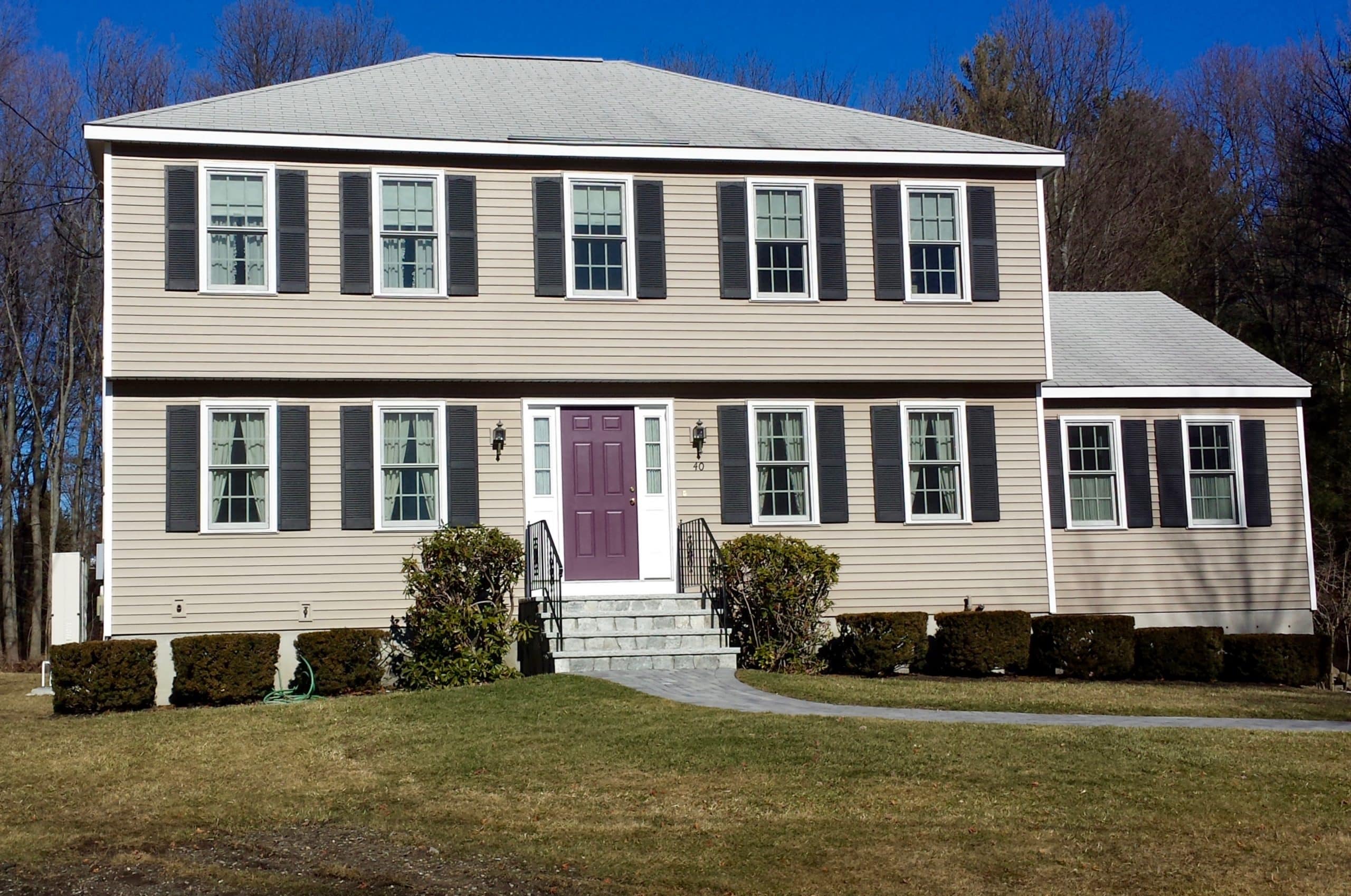 ---

Problem: Many areas of the home weren't getting the proper heat – or AC – they needed. The living room, family room, office/computer room and master bedroom are the most used areas in the home and we were tasked to make them fully comfortable. In order to do this, we had to stop the "freeze/thaw" cycles the homeowners felt going from room to room.
Solution: Installed a Mitsubishi ductless heating and air conditioning four-zone Hyper Heat unit. Indoor units were installed in the living room, family room, office and master bedroom to provide maximum comfort all year long.
---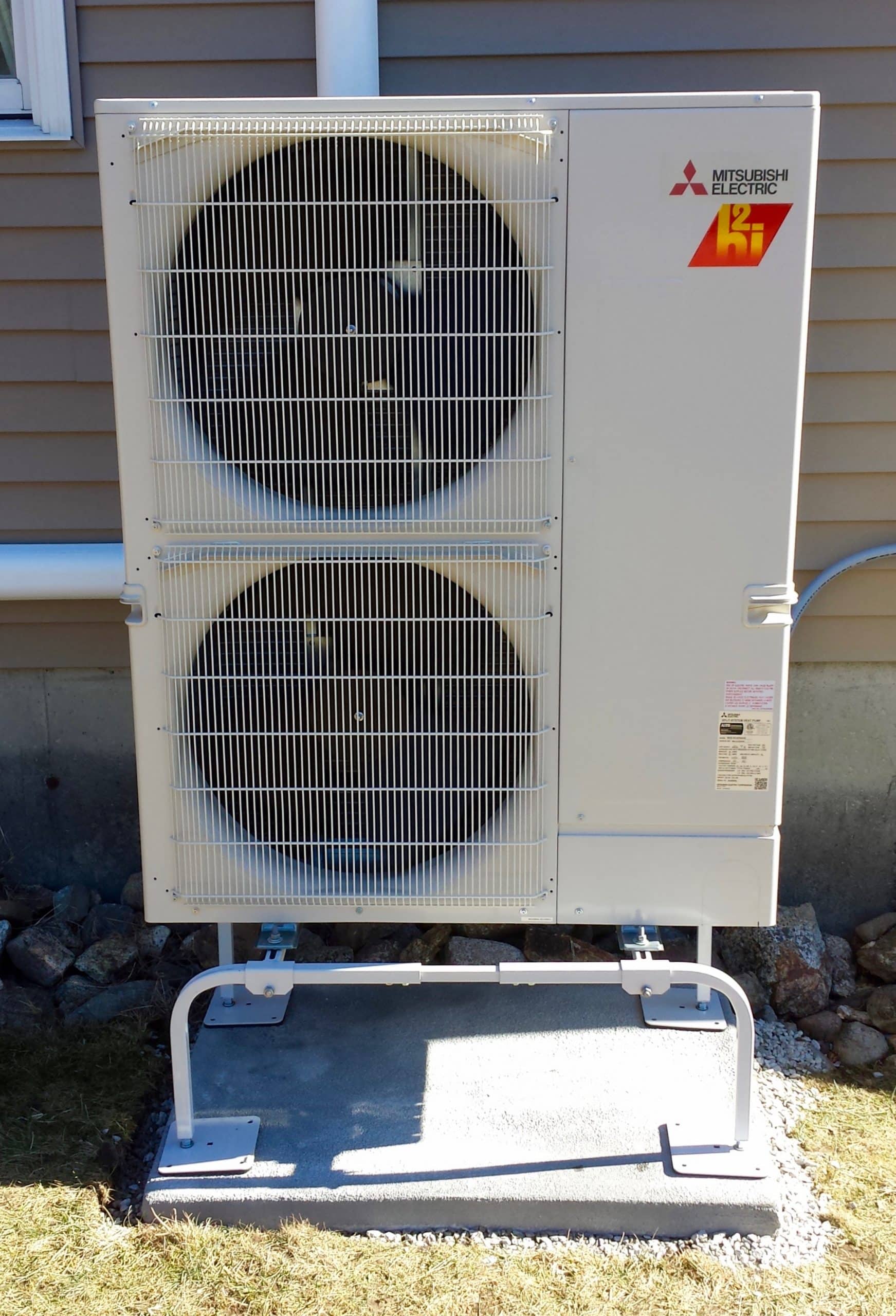 Our homeowners heat was inadequate and they needed a permanent solution for cooling as well. Mitsubishi ductless AC unit installation was an obvious solution for cooling and the new, super-efficient Hyper Heat system added the needed heating options for those hard to warm spots throughout the home.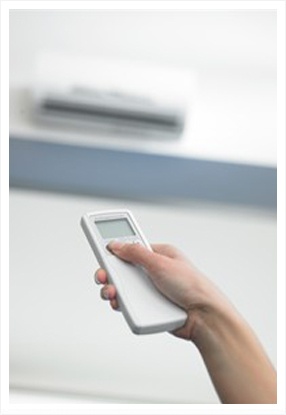 By designing a four-zone system, we made sure that different areas of their home could be adjusted to maximize comfort without adjusting the temperature of the whole home.
With the old oil-based radiator system still in place, this multi-zone ductless solution allows customization – the bedroom can be toasty while the office remains cool. They can even cool off the family room during the day if it gets a little too much sun!
Zones allow this customization of temperatures, easily and efficiently. Now there are no more arguments over the thermostat because these homeowners don't have to settle for one-size fits all heating and cooling. That comfort and convenience will give this family many more years of comfort in their beautiful Tewksbury location.
Saving Money with Rebates
Mitsubishi ductless air conditioning is part of the Massachusetts MassSave program, which helped this couple get a rebate of $250 on this installation!
Due to the energy efficient technology involved, rebates are issued for systems like this because they help out the environment. These ductless split system ACs can you save significantly when compared to traditional heating with fossil fuels, like the oil-burning hot water system in this home.
There are still rebates available, so if you are interested in making the switch to energy efficient equipment, be sure to ask your specialist about what sort of rebates would apply.
Let's recap the key points of this home:
The home owners now have a comfortable, quiet solution to heat and cool four prime areas of their home. No removal or replacement of equipment was necessary and the newly installed equipment is out of the way.
The four-zone system with one outdoor unit is a cost-effective way to deliver maximum comfort with a small footprint.
$250 rebate was available to the homeowners and the increased efficiency will save them money on energy bills all year long.
A Great Investment
The warranty on all qualifying systems installed after April 1, 2015 has recently been extended to 12 years! Click here to see the details.