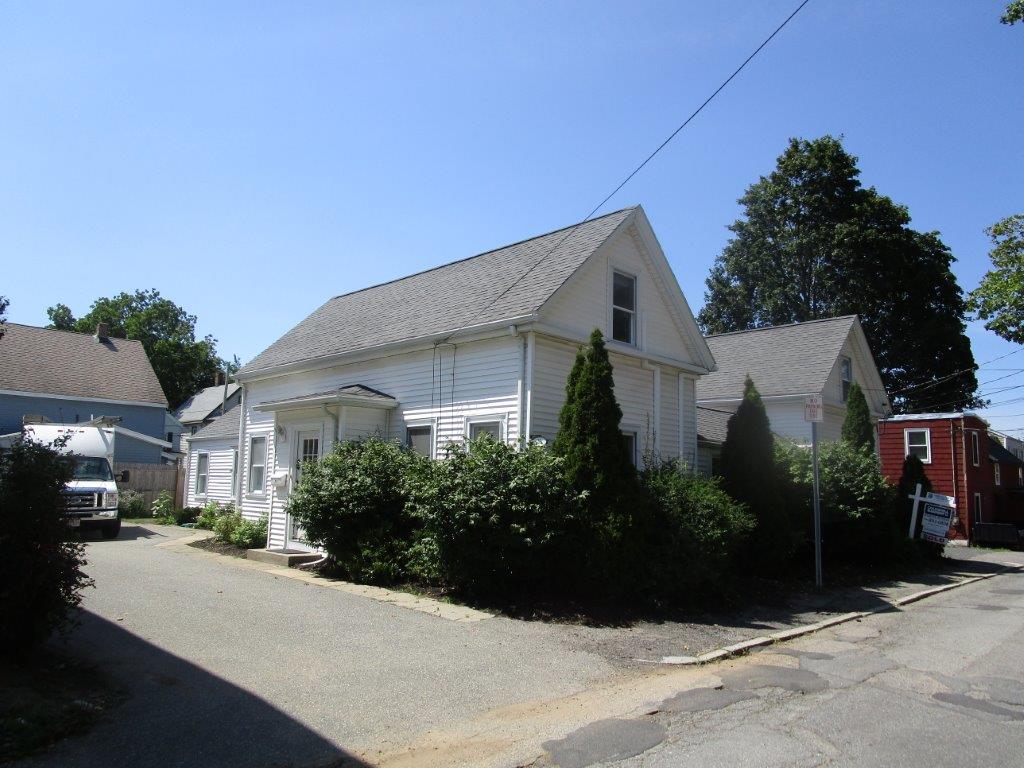 The homeowners of this classic colonial home in Waltham, MA, were facing a multitude of problems with their window air conditioners. These window ACs were noisy, expensive to run, and weren't keeping the home comfortable in the summer heat. Waking up in the morning, hot and sticky, just to take a shower and find no relief before going to work was getting to be a drag. Plus, there's the hassle of installing window AC units in the spring and then storing them in the fall. You must worry about getting them to sit properly in older, wooden windows and then make sure the water from condensation doesn't cause damage to the windows or the walls. All in all, the window air conditioners were more trouble than they were worth.
---
Problem: The owners were relying on window air conditioners, but the noise and cost to run had them searching for a better solution to keep them cool all summer long.
Solution: We installed three zones of cooling comfort with Mitsubishi ductless air conditioning to ensure that the living room, back bedroom, and front bedroom had quiet, cost effective comfort that will help the homeowners sleep easier all year long.
---
The homeowners gave us a call here at N.E.T.R. INC. based on out outstanding reviews to see what solutions we could offer. For homes like this one, Mitsubishi ductless systems are a great solution. They are super-efficient heat pumps that provide efficient cooling and heating wherever they are installed.
The wall AC units are mounted up on the wall, out of the way, freeing up windows so you can look out them! The indoor units are controlled by a remote, allowing you to adjust the temperature to your comfort level. These ductless ACs then distribute the warm or cool air evenly around the room. In addition, the Mitsubishi ductless units monitor and control humidity to ensure the room is comfortable throughout- something window AC units really can't do very well.
As an Elite Diamond Dealer for Mitsubishi ductless, our experience and expertise in installing ductless air conditioning systems means that the units come with a full 12-year warranty, ensuring that every homeowner gets the reliability and value they need while getting the cooling comfort they want.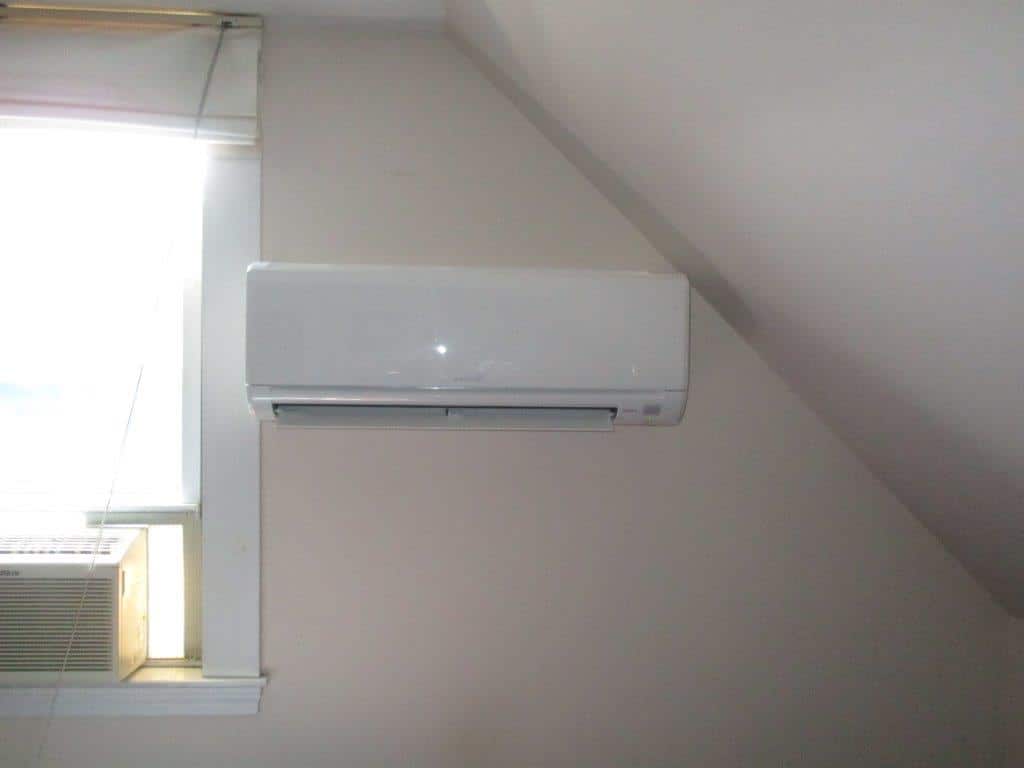 Our homeowners wanted to make sure they got the comfort they craved throughout their home, but they didn't want to spend a fortune in energy costs. These units are so energy efficient; they qualify for rebates through two Commonwealth programs- Mass Save and Mass CEC. These programs offer rebates for homeowners adding energy-efficient improvements to their home. These homeowners qualified for two rebates- $250 from Mass Save and $1489.00 from Mass CEC, for a total of over $1,700 that helped made this upgrade even more affordable.
We were installed three wall units, creating three separate zones of heating and cooling for the living room and two bedrooms. Each of the ductless AC units operate independently, so you can adjust the temperature separately- and save money by not heating or cooling areas of your home not in use. So, in the evening, you might want the living room cooler while watching TV, but you don't have to spend energy cooling down a bedroom for hours before you go to sleep to get the comfort you want all night long. That leads to a drastic savings in energy compared to window units right off the bat!
Mitsubishi ductless heat pumps can also provide heat in the winter- all the way down to -13 degrees! This means the ductless AC units can also be used as heaters, to take that touch of cold out of a room in the spring and fall, when you might ordinarily consider whether it's worth it to turn on the heat.
The Mitsubishi ductless air conditioners and heat pumps are so efficient that many customers who use them for heating save as much as 40% off their energy bills the first year! By acting as efficient air conditioning and by being able to provide state-of-the-art heating, Mitsubishi ductless systems are the perfect way to add additional comfort to your home if you don't have central ductwork, like this home in Waltham.
Between the rebates available, the fantastic warranty, and the energy-savings, our homeowners in Waltham got the perfect solution to keep their home comfortable every day of the year. That's a recipe for a better night's sleep for everyone!