One of the most common issues we hear about is uneven heating and cooling throughout a home. In this suburban area, full of young professionals, these homeowners were seeking to make an investment that would benefit their home long term, as well as their own comfort now.
N.E.T.R., Inc.'s heating and air conditioning specialist met with the homeowners to figure out what the best solution would be to add supplemental heat, just where it's needed most. Many homes have this sort of problem, where some rooms are never the right temperature. Quick solutions like adding a portable space heater don't fix the problem, since they can't heat larger rooms and can often pose a safety risk if they aren't carefully monitored.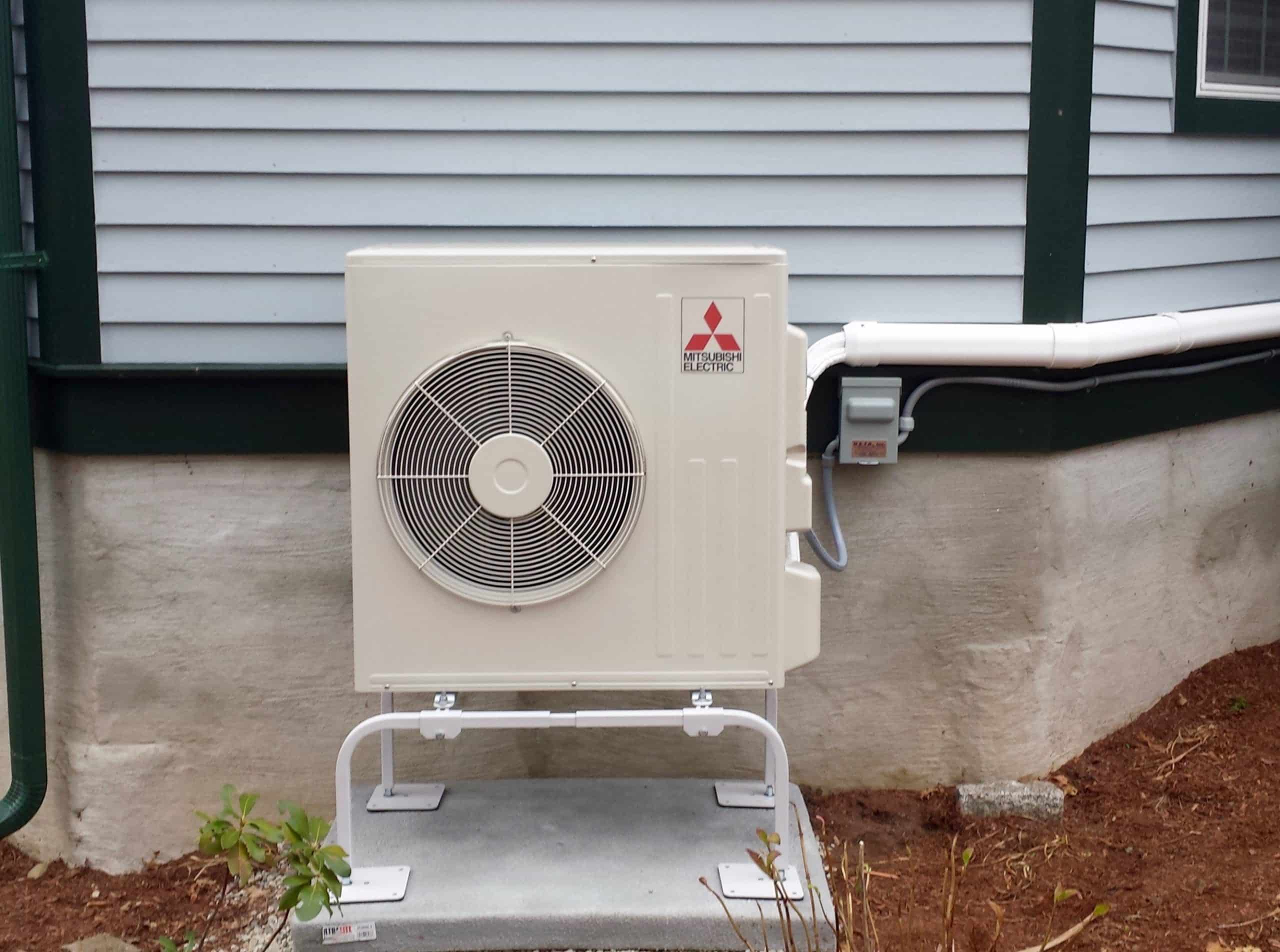 ---
Problem: The upstairs rooms were not getting enough heat and left the homeowners uncomfortably cold. They were looking for a permanent solution that would add comfort and value to their home in this young, professional, up and coming neighborhood.
Solution: A Mitsubishi Electric ductless mini split system added an additional zone of comfort to the home without having to remove any of their existing HVAC equipment, and added additional cooling options at the same time. Pinpoint control of heating and cooling could be achieved right where it was needed.
---
Significant Savings with Ductless Mini-Split Systems
Our homeowners will save significantly on their overall heating bills after this installation. The ductless HVAC unit was primarily purchased to add heat where needed, but they are excited to use the cooling feature as well. Instead of over-running current equipment to compensate for the rooms that aren't the right temperature, now they can efficiently comfort their house, while saving money at the same time!
Increasing the Value of this Home with Ductless HVAC
In choosing this type of system, the owner has protected their home and increased their long-term property value by going with some of the best heating and air conditioning technology available to the residential market.
The warranty on all qualifying systems installed after April 1, 2015 has recently been extended to 12 years! Click here to see the details. 
Bringing Precise Comfort Where Needed with Ductless HVAC in West Roxbury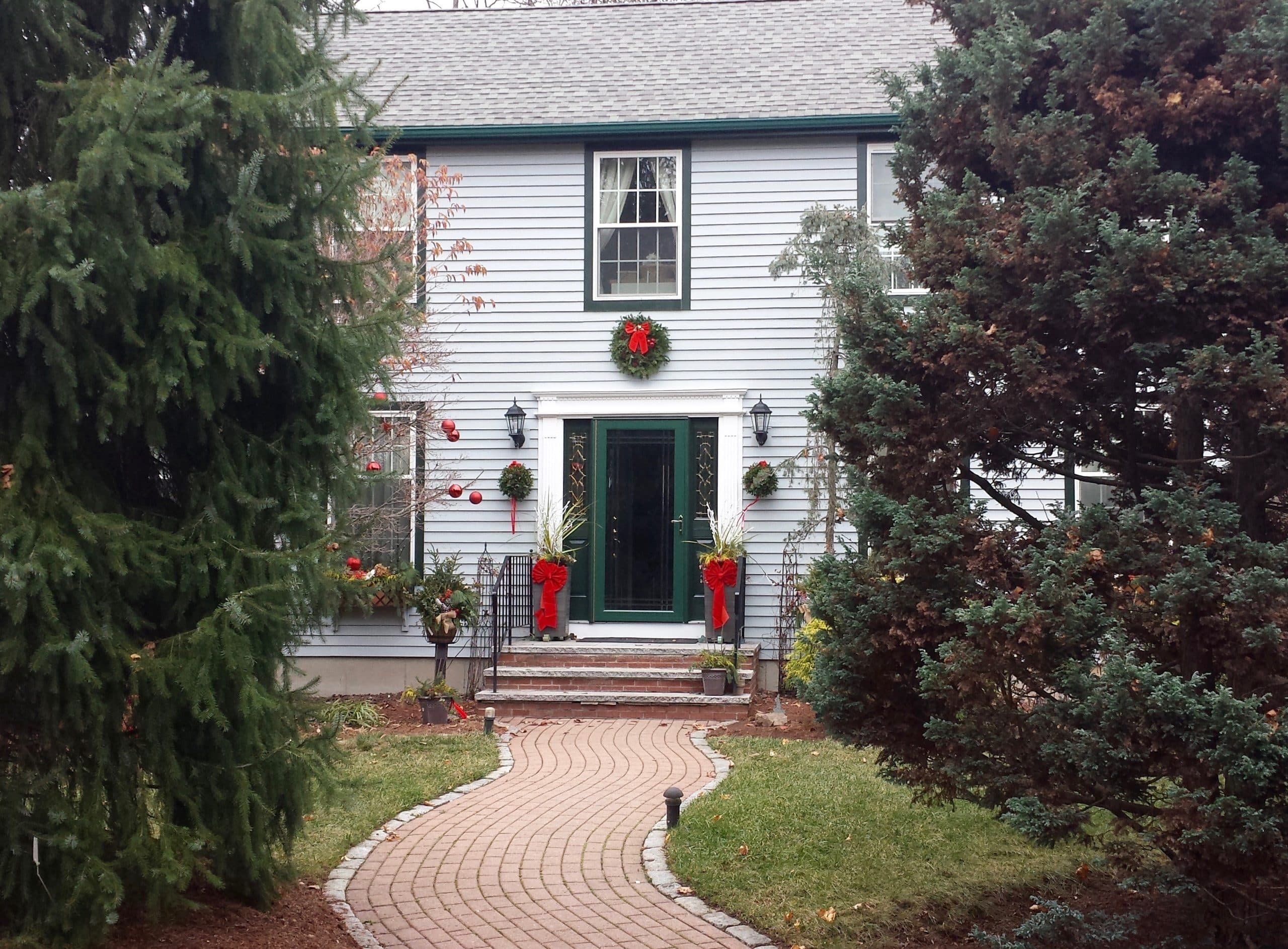 Based on the homeowner's need to add heat to problem rooms, we recommended a Mitsubishi Electric Hyper-Heating ductless unit that could both add heating and cooling just where it's needed. The small outdoor heat pump is unobtrusive outside this well maintained and landscaped home and matches the wall mounted unit inside the home.
By placing additional heating and cooling just where it's needed most, our homeowners have much better control over their energy usage.
Ductless units feature incredibly efficient technology and use much less energy to run than space heaters and window ACs. These units do so by allowing homeowners to add a zone to their existing systems, they can get dramatically increased comfort at the touch of a button. Homeowners will also save money by being able to adjust the temperature in the problem areas only, rather than rely on needing to crank up the thermostat for the rest of the home to achieve comfort in one area. Why waste money adding heat to every area if you only need it in one? That saves tremendous money on energy bills.