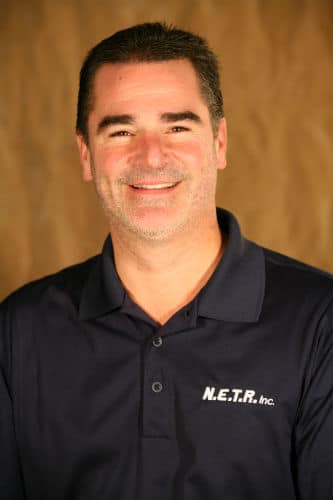 Chip Moeckel has been in the HVAC business for 15 years, and says he's done a little bit of everything in that time.
He's worked on everything from celebrity and sports stars homes to businesses, and hundreds of Boston area residential solutions.
Now, at NETR, Chip specializes in ductless and ducted air conditioning systems. Chip and the others in the residential department educate homeowners about their options and manage home comfort projects.
Chip was first introduced to the business by a fellow competitive snow mobile racer.
Also in the HVAC industry, he thought Chip would be a good fit because of his mechanical skill.
Chip still races snowmobiles, but also enjoys coaching his sons in baseball. He is more invested in the little league team than the Red Sox!
Chip grew up in Massachusetts and loves work around the people and places he knows so well.
He lives in Salem, New Hampshire with his wife and sons.