Heating and cooling costs are one of the most significant operating expenses for commercial buildings. To ensure your system runs as efficiently as possible, you need to choose your HVAC contractor carefully. Wondering what to consider? Then, keep these tips in mind as you look for a commercial HVAC contractor.
To get help now, contact us at N.E.T.R., Inc today. We have extensive experience helping commercial HVAC clients with installation, service, and repairs.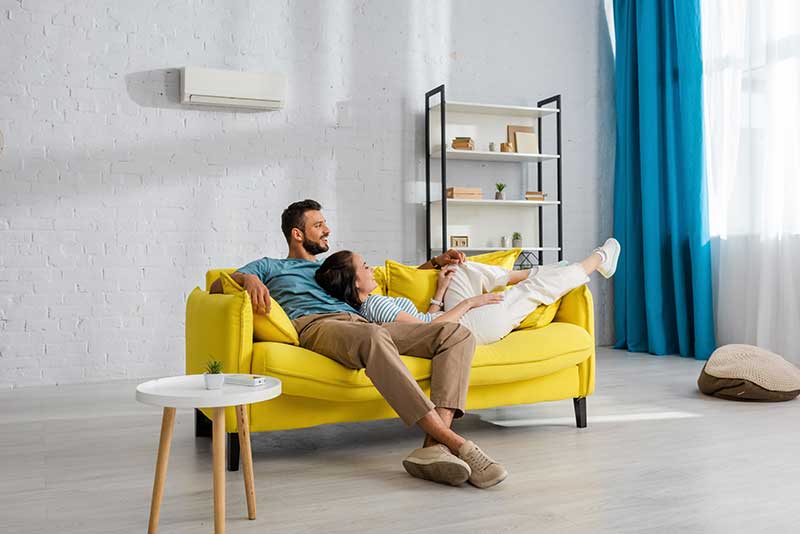 1. Insist on commercial experience.
Commercial buildings have significantly different HVAC demands than residential homes.
Residential experience does not mean that someone knows how to address the needs of a commercial building. Before hiring an HVAC contractor, make sure they have commercial experience.
To be on the safe side, look for a company that has provided HVAC installation services to the same type of business as yours. For instance, if you're putting HVAC equipment into a clean room, a restaurant, a factory, or a multi-unit apartment building, you need someone who has that specific type of experience. You should also find someone who has demonstrable experience with the specific brand of commercial HVAC equipment that you want.
2. Ask about training.
HVAC equipment manufacturers offer dealer training, and often the level of training that a dealer has received will affect the warranty on your equipment. Talk with potential prospects about their experience with and training for different brands/types of HVAC equipment.
3. Make sure they're insured.
You should never hire a contractor, HVAC or otherwise, that doesn't have insurance. However, the risk is much more significant with commercial projects simply because of the higher costs involved. Before hiring a commercial HVAC contractor, make sure that they have insurance in place and talk with them about their policy and its coverage.
For example, what happens if the equipment gets damaged during installation? Or what happens if a subcontractor gets injured during the installation? You need to ensure that you don't face any unnecessary liability during this process.
4. Check reviews.
Reviews are a great way to vet contractors. When looking through a company's reviews, pay special attention to the reviews from commercial clients. If you don't see any, contact the company directly and ask them for testimonials. Or see if they have case studies of commercial HVAC clients in your area.
5. Look for a variety of commercial services.
You don't want to waste time searching for a new contractor every time you need something. To ensure this doesn't happen, look at the contractor's suite of services. Once they install the equipment, will they be able to repair and service it?
Ideally, you may want to select an installer that offers service and maintenance plans on a subscription basis for commercial clients. This allows you to set it and forget so you don't have to deal with scheduling annual service appointments. It also helps you save money on services, and having a technician look at your equipment regularly helps you avoid unexpected repairs and emergencies.
6. Get multiple bids.
Comparison is key when you're trying to hire an HVAC professional. To ensure you find the right fit, you may want to get a few quotes. However, that doesn't mean that you should choose the cheapest option. Instead, you need to balance cost and quality — you want a good deal, not a cheap deal.
7. Look for someone focused on satisfaction over sales
When talking with different HVAC contractors, listen to what they say and try to gauge their priorities. Do they seem like they just want to sell you the most expensive equipment? Or do they seem genuinely focused on your comfort? Whether you're looking for commercial or residential HVAC equipment, you want someone focused on your needs, not just their bottom line.
At N.E.T.R., Inc, we are focused on our clients' comfort. We offer installation, service, and repair for commercial HVAC equipment, and we work closely with both our residential and commercial clients to select and design HVAC systems that meet their unique needs and their budgets.
We have the highest level of dealer training with Mitsubishi and LG as well as extensive experience in the commercial space. Ready to make your commercial building more comfortable? Then, contact us today. We'll send out a comfort consultant to help you get started, and then, we'll create a worry-free quote that isn't subject to change.