Across the Northeast, home and business owners are embracing ductless heat pumps at very high rates. Contrary to popular belief, this part of the country consumes 40% of the ductless HVAC market share, while the south only accounts for about 20% of the purchases in this category. That's surprising because traditionally people think of heat pumps as technology for moderate climates — however, that's no longer the case.
Wondering why so many of your friends and neighbors are embracing heat pump technology in Massachusetts and the surrounding states? Take a look at what's driving the increase.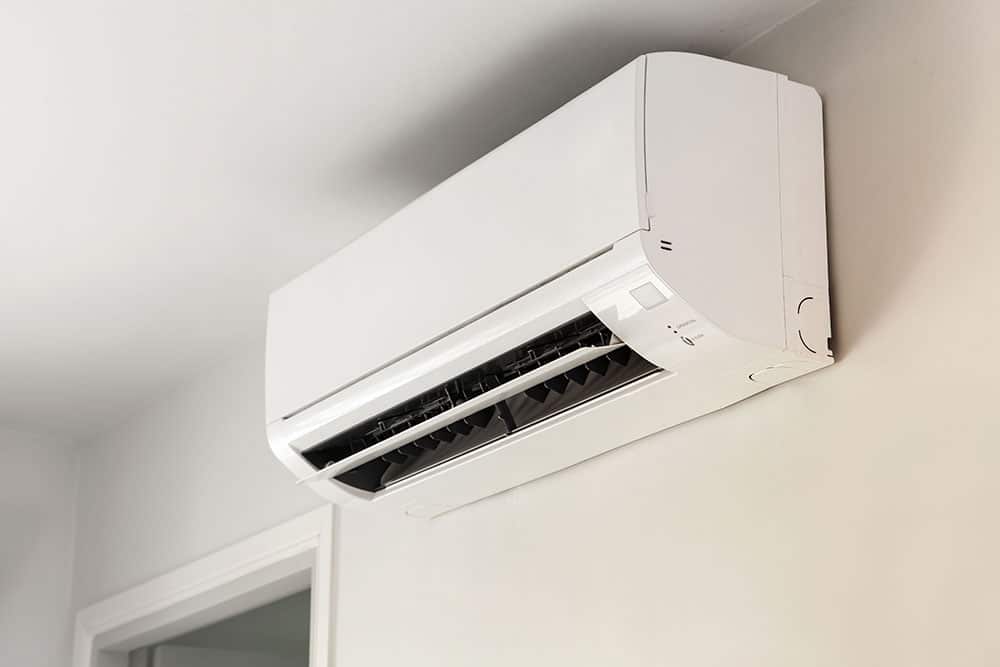 Greater efficiency
Home and business owners are constantly looking for ways to reduce their carbon footprint and save money on energy bills. Ductless heat pumps are incredibly efficient. For instance, EnergyStar.gov says that ductless mini splits use up to 60% less energy than electric radiators.
Both the heating and the cooling are more efficient with these systems. For example, while a window AC tends to have a SEER of around 10, ductless mini splits start at around 14 and go into the high 20s.
The exact savings vary based on your current heating and cooling solution. If you're interested in upgrading, we can help you crunch the numbers to estimate savings in your unique situation. To get an idea in the meantime, you may want to check out our case studies. They show how much different types of homeowners throughout the area have saved by switching to ductless.
Enhanced comfort
That said, people don't choose HVAC systems based on efficiency alone. These systems are growing in popularity throughout the Northeast because of the way they enhance your comfort. Ductless heat pumps use inverter technology coupled with built-in fans to keep your home at a consistent temperature. They don't have the fluctuations of equipment that uses an on-off cycle to hit a target temp.
Additionally, some mini-splits come with occupant sensors that help to ensure you aren't sitting in a hot or cold spot in the room. These sensors divide up the room into very small segments. Then, they sense the temperature in each segment and adjust airflow as needed to make sure that you're comfortable.
Both interior and exterior ductless HVAC equipment runs very quietly. It's significantly quieter than most forced air systems and window ACs. In fact, ductless indoor air handling units are quieter than most refrigerators.
Rising temperatures
Throughout the Northeast, summer temperatures are rising. In response, an increasing number of people want to add cooling to their homes. Additionally, people are more likely to work or educate themselves in their homes, and thus, they're more likely to need cooling than if they headed to school or an office. This is also fueling the increased interest in ductless heat pumps.
Better fit for older homes
As stated in the name, ductless mini splits don't require any ductwork. This makes them ideal for older homes that don't have ductwork. The median home age tends to be relatively high in the Northeast compared to the rest of the country — for instance, it's 62 years in Massachusetts. In contrast, median home ages range from the 30s to the 40s throughout the South, the Midwest, the Southwest, and the West Coast. That means that homes in the Northeast are less likely to have ducts than their newer counterparts throughout the rest of the country.
In particular, Northeast residents who have hydronic heat, radiant heat, and/or wood and pellet stoves tend to gravitate to ductless. Depending on the situation, they add ductless as a backup heating source, or they remove their existing equipment and rely solely on ductless.
Advances in heat pump technology
Improvements in heat pump technology have also driven the popularity of this product throughout the Northeast. In the past, heat pumps were better suited to heating homes in moderate climates, and although this myth persists, it has been outdated for decades.
Heat pumps have been able to efficiently heat in cold climates for over a generation, and the newest hyper heat models can heat efficiently in sub-zero temperatures. During the latest cold snap in the Boston area, our techs were called to handle a lot of HVAC emergencies, but none of them were for heat pumps. The Boston Globe published a rave review of heat pumps after intensely low temperatures hit the area in February 2023.
Convenience
Another reason homeowners are switching is that heat pumps are more convenient than their existing fuel source. In general, only 10% of the country has its heating fuel delivered, but in the northeast, that number jumps to over 40%.
Generally, you can sign up for monthly oil or propane deliveries, and then, the company will just bill you. So, you don't have to worry about checking the tank or requesting a delivery when it runs low. However, you still have to worry about someone coming in and out of your yard which can be disruptive if you have pets or work from home and like privacy. Ductless heat pumps run off electricity, so you don't have to deal with fuel deliveries anymore.
Design flexibility
Finally, heat pumps are growing in popularity because of their flexibility. You can install a heat pump in one area such as a garage, outbuilding, mother-in-law flat, attic, basement, sunroom, or any area not connected to your central HVAC. You can also opt to just add a ductless heat pump to one part of your home. Or you can choose a whole home system.
You can also pick between multiple outdoor condensers. For instance, you can get AC on its own, AC plus heat, or AC and hyper heat. Then, for the indoor units, there are wall, floor, or ceiling mounts. They all come in different capacities with a range of features. There are also a variety of color and design options.
Rebates
Finally, rebates are helping to drive this trend. MassSave gives out thousands of different rebates to homeowners who improve their home's efficiency by upgrading to a heat pump, and we help our clients to apply for these rebates. There's also financing to help make this equipment even more affordable.
Contact Us About a Heat Pump for Your New England Home
Regardless of where you live in New England, a heat pump may be the perfect heating and cooling solution for you. When you contact us, we'll send a comfort consultant to your home. They'll look at your space and talk with you about your heating and cooling goals. Then, they'll help you design a solution for your unique needs.
The reason this equipment is growing in popularity is because it's great. It's quieter, more efficient, and easier to maintain than most traditional HVAC equipment, but more importantly, it will make your home more comfortable. To learn more, contact us today.