Mitsubishi Electric has announced the launch of kumo cloud TM. The kumo cloud is an app and web service that allows you to remotely and wirelessly control your Mitsubishi Electric single- or multi-zone ductless mini split systems.
With kumo cloud along with your smartphone or tablet device, you can manage multiple venues, such as home, work, and vacation locations. The kumo cloud TM also controls functions like turning the system on/off, system mode, fan speed, and vane direction. In addition, it can monitor the filter and error codes.
The kumo cloud app and web service works with the Mitsubishi Electric Wi-Fi Interface to enable wireless control of Mitsubishi Electric ductless mini split systems from a smart phone.
The kumo cloud works with all new Mitsubishi Electric indoor units and most others, a complete list of compatible units can be found here.
The kumo cloud (device, app, website) provides remote access to your ductless mini split system in three simple steps:

Plug In




Register




Start Controlling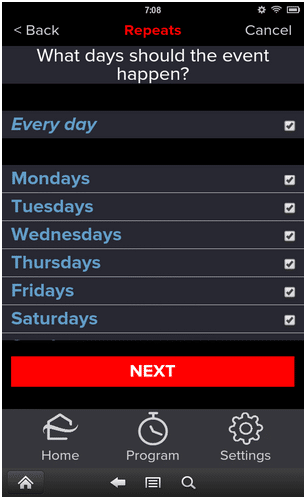 Note, a Wi-Fi Interface PAC-WHS01WF-E is required for each indoor unit.
The Wi-Fi Interface is developed for kumo cloud and provides remote and local control of the system through the mobile app or web browser. To access kumo cloud, simply download the free mobile app (kumo cloud for iOS, Android, Fire OS).
The app works with any wireless router that has a WPS (Wi-Fi Protected Setup) button. Internet access is required for set up.
The interface is not designed for self installation, so please let us give you a hand with this convenient innovation.
For more information on kumo cloud™ click HERE. Or, to learn more about Mitsubishi ductless systems from NETR, click the button below.