One of the most common questions we hear from clients is "How often should air conditioning units be serviced?" And the answer is once a year. Ideally, you should have your air conditioning unit serviced in the spring so it's ready for the summer.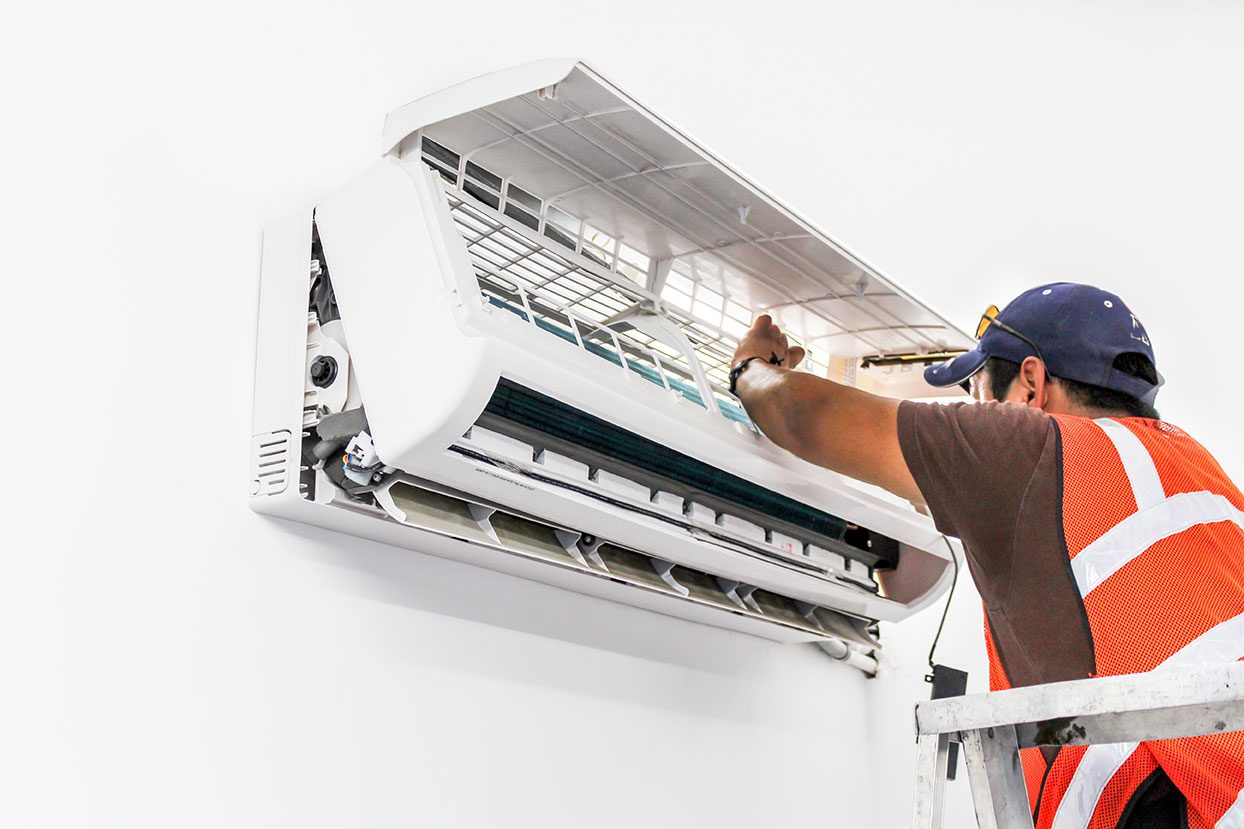 In a lot of cases, this question comes up when it's too late, and the air conditioner needs an expensive repair due to the lack of regular maintenance. In other cases, by the time someone asks the question, the lack of care has forced their air conditioner to be replaced prematurely.
To avoid these scenarios, you should get your air conditioner serviced regularly. Curious why annual service appointments are so necessary? Keep reading to learn more.
Why Should You Service Your Air Conditioner Once a Year?
Servicing your AC at least once a year offers a lot of benefits. In particular, regular HVAC service appointments help with the following.
1. Avoid Unexpected Breakdowns
By servicing your AC at least once a year, you ensure that it's ready to cool your home during the summer and run at maximum efficiency even on the hottest days of the year. During an AC service appointment, the technician looks over your equipment and lets you know if you need any repairs right now or in the near future.
This guidance allows you to take care of issues when the weather is still relatively cool. Alternatively, without timely servicing, you may have been stuck dealing with a repair and facing no AC in the midst of a hot summer day.
2. Plan for Repairs
An AC technician can often give you a heads up on upcoming repairs. They can let you know if you're going to need to replace a certain part or when you should start thinking about upgrading your equipment. With this information, you can plan ahead for repairs and replacements and avoid being blindsided by an unexpected expense.
3. Preserve Efficiency
As your air conditioner runs, it builds up dust on the condensing coils and air filters, and this build-up can significantly reduce efficiency, driving up your energy bills. During a service appointment, the technician cleans your AC and replaces your filter, safeguarding the efficiency of your equipment. This also helps keep your utility bills low during use.
4. Extend the Lifespan of Your Equipment
When air conditioners have dirty filters, dirt build-up on coils or condensers, blocked vents, or other issues, they have to run harder than usual to cool the same amount of space. This means the moving components wear down faster, and your equipment doesn't last as long.
Servicing your air conditioner regularly helps to safeguard the lifespan of your equipment by addressing these threats in a timely and professional way.
5. Improves Indoor Air Quality
All the air that moves through your house passes through your air conditioner. And a dirty filter increases the dust in your home, degrades your indoor air quality, and spreads allergens through your home. By replacing your filter regularly and cleaning your AC equipment, you improve your indoor air quality.
How Often Should Air Conditioning Units Be Serviced?
This summer is projected to be hotter than usual in Massachusetts. Are you ready? Is your air conditioner ready to help you stay comfortable and beat the heat?
If you haven't scheduled an AC service yet, book an appointment today. At N.E.T.R., Inc, we work with all kinds of residential and commercial HVAC systems. And we can help ensure your equipment is ready for summer.
We also offer HVAC maintenance plans. For an affordable annual fee, we provide two service appointments per year where we clean your heater and air conditioner, replace filters, tune-up equipment, and advise you of any necessary repairs. This helps reduce the headaches of unexpected breakdowns, keeps your AC running efficiently, and safeguards the lifespan on your HVAC equipment.