Zoning changes passed at the beginning of 2021 stand to increase the number of Accessory Dwelling Units (ADU) in Massachusetts. The new standards allow municipalities to pass laws that allow homeowners to build ADUs that are up to half of the size of the main dwelling on the property or a maximum of 900 square feet.
If you're considering adding an ADU, you may be wondering how to cool it. Ductless ACs are the ideal option for the following reasons.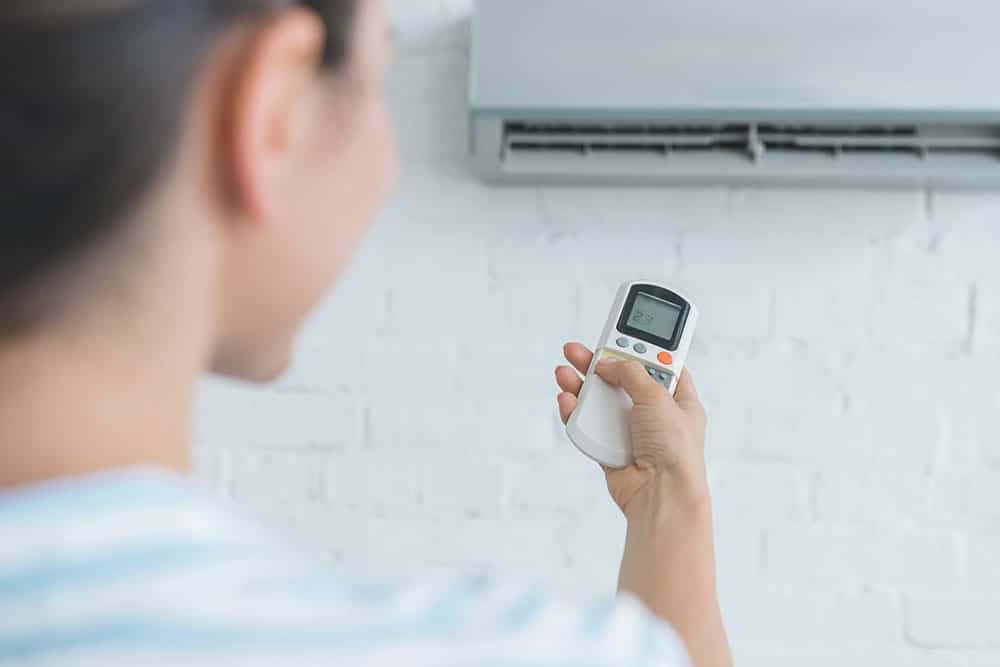 1. Ductless ACs don't need to connect to your main HVAC solution.
Accessory dwelling units can take a lot of different forms. They can be rooms above the garages or standalone structures. In some cases, they are basements or attics that have been converted into private living spaces.
Whether the ADU is part of your main home or a standalone unit, it often isn't connected to your central heating and cooling equipment. Running ductwork to a different structure is impossible, and it's messy and inconvenient even if the ADU is part of your principal residence.
Ductless ACs don't have to be connected to your main heating and cooling solution. They are a standalone solution that can just cool your ADU.
2. You may be able to upgrade to whole-home ductless.
That said, you don't have to just add ductless cooling to the ADU. Depending on the layout of your property, you may be able to add ductless to your whole home at the same time as you add it to the ADU.
With ductless cooling, you have a single outdoor compressor that connects to your indoor air handling unit. If the ADU is part of the same structure as your home, you can easily use a single compressor to add multiple indoor units throughout your home. This may also be possible if the ADU is very close to your main dwelling.
3. Ductless ACs come with their own controls.
Each indoor air handling unit features its own controls. If you are not using the ADU, you can turn the unit off. You don't have to waste money and energy cooling the space when it's empty.
This setup also gives occupants the ability to choose their own settings. Whether you're using the ADU as a rental, a mother-in-law flat, or a space for guests, the person using the space can set their own temperature. This maximizes comfort.
4. You can choose between several types of indoor air handling units.
Indoor air handling units typically come in one of the following three designs: wall, floor, or ceiling mounted. Wall-mounted ACs are generally the most popular. They're relatively easy to install, and they tend to be the least expensive option. However, the final price varies based on the features and capacity you select.
Floor-mounted ACs mount to the bottom part of the wall. They are ideal for ADUs in attics or other spaces that don't have full-height walls. A ceiling cassette is a bit more expensive, and there are some additional installation considerations. However, recessed ceiling units are a great choice for people who want something a bit more discrete.
5. Ductless ACs can come with heating.
If you add a ductless AC to an ADU or any other space, you can opt to add heating. These units use the same process to heat as they do to cool — they simply run in reverse when they're heating. Because it's essentially the same technology, adding heat doesn't increase the cost substantially.
You can add backup heat to your ADU with a ductless unit. This will meet your heating needs most of the time, but you may occasionally need to augment with standard heat or a space heater. Alternatively, you can opt for hyper heat which works efficiently in sub-zero temperatures.
Contact NETR, Inc to Talk About Cooling Your ADU
At NETR, Inc, we have extensive experience helping clients add heating and cooling to all kinds of spaces. We have worked with clients who want to add cooling to basements, attics, rooms above the garages, outbuildings, and all kinds of other areas.
Ready to make your home or ADU more comfortable this summer? Then, contact us today. Let's talk about the best way to add air conditioning in your unique situation.