How do I clean the filters in my Mitsubishi Electric ductless mini-split?
Here's how you clean the air filters in your ductless mini-split heat pump or air conditioner:
Open the front panel and lock it into place in the open position

Remove the blue plastic air filter elements


Remove the smaller allergen filters so you can clean them separately

Clean both filter elements with water and a mild detergent

Dry and replace the air filters

Close and lock the cover by pressing down on the ends and the middle of the cover until you hear it snap back into the locked position.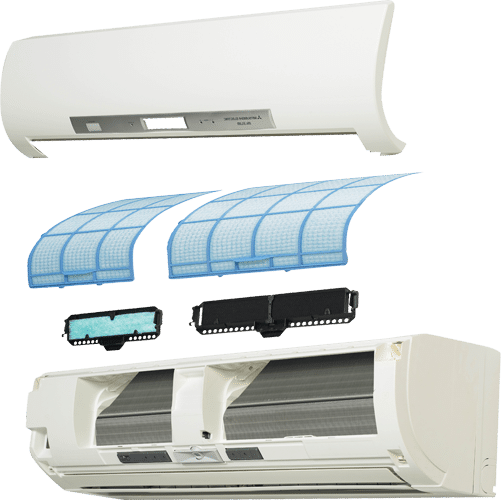 Watch this video to see one of our awesome ductless installation technicians, Jeremiah, show you the process step by step!