American Standard furnaces have been keeping families warm since 1929. Originally made by the American Standard Company, these furnaces are now manufactured by their parent company Ingersoll-Rand, but in spite of ownership changes, this brand continues to offer high-quality, efficient heating and home comfort.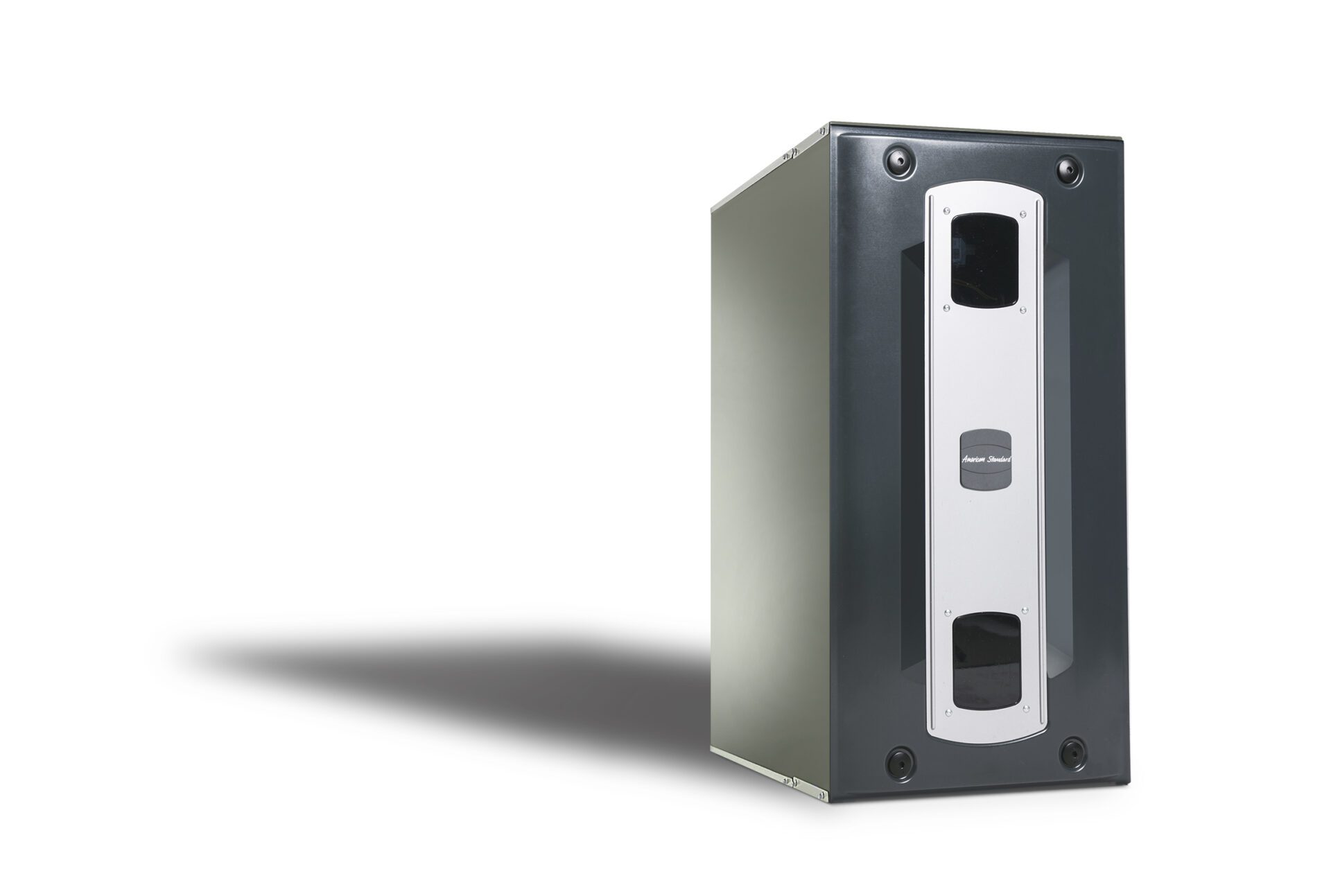 Considering investing in an American Standard gas furnace? Then, check out these great benefits:
1. Multiple Model Options
American Standard gas furnaces come in three different tiers, helping to ensure you get the exact features and heating capacity you need. Available in platinum, gold, and silver, all American Standard furnaces combine comfort and efficiency, but as you move up from silver to platinum models, you get to enjoy a better warranty and more features.
2. American-Made
American Standard's parent company is headquartered in Dublin, but the gas furnaces are manufactured in Tyler, Texas and five other plants in the United States.
3. Compatible With Programmable Thermostats
If you choose an American Standard platinum gas furnace, the Acculink option includes a programmable thermostat that connects to the internet through WiFi or ethernet. With Acculink, you can adjust your thermostat settings from anywhere through an app on your phone or at home with the remote control. If you decide against the platinum model, you can connect a standard programmable thermostat to most other American Standard furnaces.
4. Stunning Air Filtration
All American standard gas furnaces come with filters that help to safeguard your indoor air quality. For even cleaner air, Accuclean is a separate air-cleaning module that can be added to most American Standard gas furnaces. Accuclean filters out allergens down to 0.1 microns in size'. To put that in perspective, a HEPA filter only removes allergens down to 0.3 microns.
5. Optional Built-in Humidifiers
Available with platinum or gold models, the built-in Comfort R humidifiers reduce moisture and increases airflow, helping make your home feel more comfortable.
6. Hot Surface Ignitor
American Standard gas furnaces come with hot surface ignitors instead of standing pilot lights. Hot surface ignitors start electronically, improving both safety and efficiency. You don't have to worry about wasting fuel on the pilot light, having to get near a flame when you relight the furnace, or generating unnecessary heat during the warm months.
7. Variable Speed Blowers
The Vortica II variable speed blower comes with all two-stage American Standard gas furnaces — to find this option, just look for series with an S in the name. The blower features strong rust- and corrosion-resistant composite material for extra durability, and it runs quietly and efficiently.
Variable speed blowers offer the extra capacity you need to get through very cold winters. But in relatively mild climates, a single-speed blower can meet all your heating and cooling needs without compromising efficiency, and they tend to be less expensive. An HVAC professional can help you choose the right option for your home.
8. Ability to Only Input Outside Air
With all gold and platinum models, you can opt to only use outside air. This selection slightly decreases the efficiency of the system, but the outdoor air can make your home feel fresher.
9. Integrates With Smart Home Applications
The Nexis smart home automation system is compatible with many American Standard thermostats. Nexis lets you control all your home's smart devices from a single application.
At N.E.T.R., Inc, we only offer products that we truly believe in, and we are confident that American Standard gas furnaces can help make your home or office more comfortable. Ready to learn more about the benefits of American Standard gas furnaces? Then, contact us today. We can answer your questions and help you decide if this type of furnace is right for your needs.