Often, the last thing that business owners often think of during their day-to-day operations is HVAC maintenance. Usually, a building's heating and cooling system only becomes a concern when there's a problem. However, being proactive about maintaining your HVAC system is often better for your business. Here's why.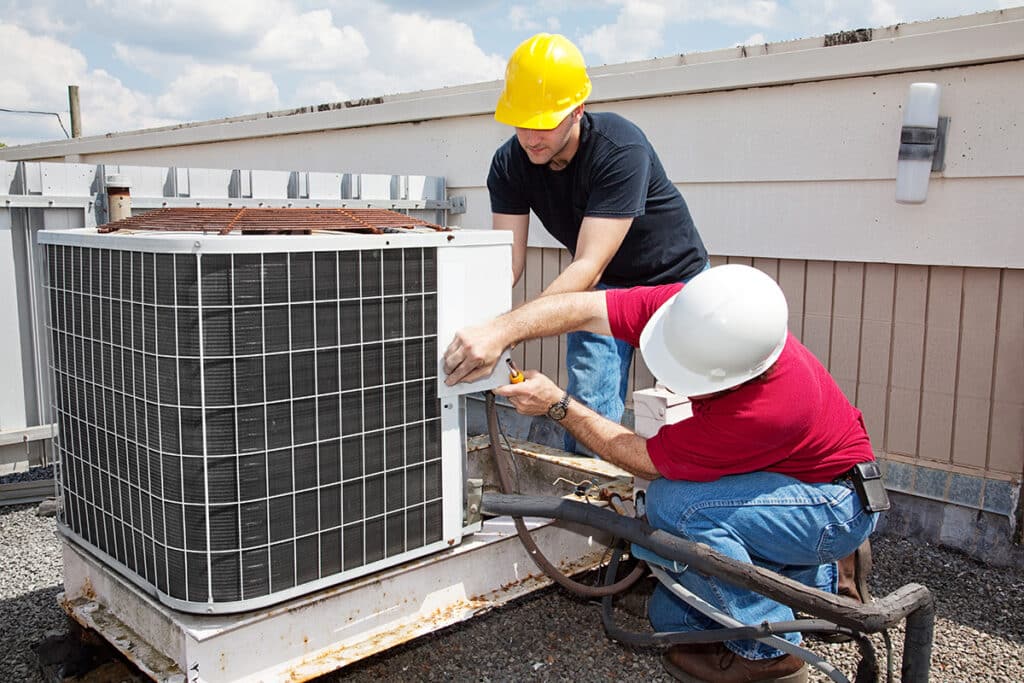 1. Make Sure Your HVAC Equipment Stays Under Warranty
Often, HVAC systems will come with a warranty that becomes void if you don't get your system inspected or serviced as recommended by the manufacturer. A warranty protects you from having to replace your system entirely in the event of a defect or malfunction, or it may cover necessary repairs within a certain time frame.
If your warranty is voided because you didn't keep up on your HVAC maintenance, and your system breaks down, the cost is on your company to repair it or invest in a new system.
2. Lessen the Chance of an Expensive Repair
With routine HVAC maintenance, your company can spot potential problems with your system before they become full-blown issues that require expensive repairs or even a replacement. Often, issues caught early can be addressed quickly and for less cost than a much larger issue that wasn't noticed as soon.
3. Trim Your Overhead Operating Expenses
When your heating and air conditioning system is dirty, it has to work that much harder to reach the temperature you set on the thermostat. This means it costs more in energy consumption to keep your business at the same temperature as time goes on. By having your HVAC unit cleaned and maintained on a regular basis, you can ensure it's operating optimally and keeping your overhead costs manageable.
4. Improve the Indoor Air Quality of Your Business
According to the U.S. Environmental Protection Agency (EPA), indoor levels of airborne contaminants can be 2-5 times higher than outside levels (in some instances over 100 times greater). This is especially important if employees or customers suffer from asthma or other respiratory problems.
Humans share their workspaces with a whole host of pollutants that can be irritating or dangerous to breathe, even if it's not something people are consciously aware of on a daily basis. These typical indoor allergens include dust mites, pet hair and dander, cigarette smoke, mold, and of course pollen, all of which can cause a number of breathing problems. Preventive maintenance of your HVAC system in general ensures good indoor air quality and that the air circulating through your building is as clean as it can be.
5. Better Heating and Cooling
Simply put, regular HVAC maintenance keeps your business more comfortable – both for your employees and your customers. You can eliminate hot and cold spots in your office or retail space, creating an even temperature throughout the area. If you own a restaurant, you can address the heating and cooling needs of the lobby, dining room, and the kitchen separately.
Contact N.E.T.R., Inc. for Expert HVAC Maintenance Today
N.E.T.R., Inc. has been a trusted provider of heating and cooling services in the Boston metropolitan area since 1986 and is a Mitsubishi Electric Diamond Elite Contractor. This means that we take quality and craftsmanship seriously and you can trust that our work will be top notch every time. Contact us today to learn more at (781) 933-6387.