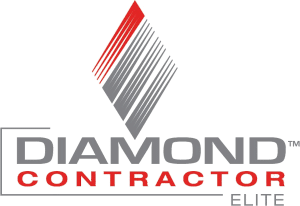 Colonial style homes are based on a common style of home first built in the original 13 Colonies. They are often box-like homes, with common features like a center entrance, multi-paned windows facing front, a pitched roof, and usually a chimney either located in the center or at the gabled ends of the home. This is where the term "Center-entrance colonial" came from.
The original colonial homes with central fireplaces were designed to help distribute heat throughout. Over time, the colonial style has been adapted and changed, adding features like dormers, unfinished basements, sunrooms, bonus rooms over garages, third floor attics, recessed lights and even cathedral ceilings. What started as a relatively well-insulated box now has all sorts of architectural details that are lovely to look at, but make a home harder to heat and cool.
For example, raised dormers add interest, but they also affect the pathways used for attic ventilation and can really obstruct air flow. Soffits aren't always sealed, and this allows additional cold air to flow into your home and into the floor joists. Likewise, the bonus room over attached garages ends up being cold on four sides- the three walls and the floor from the unheated garage below.
At NETR, we do a lot of work on colonial style homes, ranging from the historic to more modern homes like those pictured above. Many of these homes are opting to add ductless heating and cooling units to their home, to supplement existing heating systems and to add air conditioning throughout.