---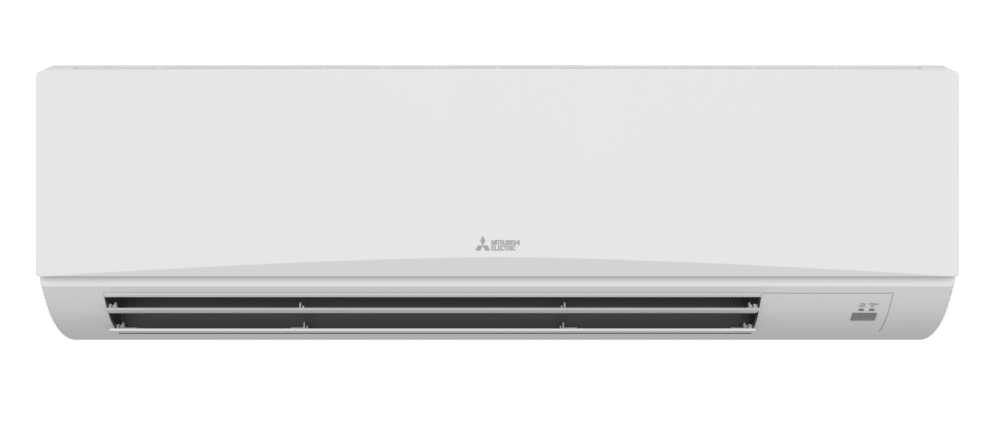 ---
Ideal for cooling large spaces, the MSZ-GS Large Capacity Wall-Mounted Indoor Unit features a wide airflow to ensure that your entire area is comfortably and evenly heated or cooled. Its ductless design makes installation easy on both existing homes and new construction.
If you live where you only need cooling, check out the MSY-GS Large Capacity Wall-Mounted Indoor Unit. This unit does not have a heat pump — it just provides air conditioning.
Features of the MSZ-GS Large Capacity Wall-Mounted Unit
The MSZ-GS Large Capacity Wall-Mounted Indoor Unit comes with great features, specially designed to improve the efficiency of the unit while also improving the comfort of your home.
Dual Barrier Coating
The main interior parts of this wall-mounted indoor unit — the air duct/vane, coil, and fan — have a dual barrier coating. The coating protects these components from dirt and grime, helping the system to run more efficiently.
Powerful Mode
When you engage Powerful Mode, the MSZ-GS Large Capacity Wall-Mounted Indoor Unit very rapidly heats or cools your area. This feature automatically shuts off after a certain amount of time to safeguard efficiency.
Econo Cool
The Econo Cool feature uses special airflow technology to reduce the temperature setting by a few degrees without changing how the room feels. This keeps you comfortable while saving energy.
Swing Fan
Similar to an oscillating fan, the swing fan moves the air around the room. Whether you're heating or cooling, it ensures comfort in every single corner of your room.
Additional Specifications of the MSZ-GS
The MSZ-GS Large Capacity Wall-Mounted Indoor Unit has the following specifications.
Capacity of 30,000 to 36,000 BTU/H
This capacity allows this unit to cool spaces ranging from 1500 to 2500 square feet and larger. Note the exact cooling area may vary depending on ceiling height, wall insulation, and other factors. We'll help you pick the perfect capacity for your home.
Sound as low as 32 dB(A)
While operating, this large-capacity wall-mounted unit runs at a sound level as low as 32 dB(A). This is quieter than most refrigerators and about the noise level of a whispered conversation.
SEER up to 18.10
With a Seasonal Energy Efficiency Ratio (SEER) of up to 18.1, this unit promises to run about 28% more efficiently than similar systems with the same capacity. SEER refers to an air conditioner's cooling output divided by the energy it uses in watt-hours through a cooling season.
HSPF up to 10.0
Heating Seasonal Performance Factor (HSPF) is a heating efficiency rating applied to heat pumps, and efficient models fall between an eight and 10 on this scale.
COP up to 2.86
The coefficient of performance (COP) measures the cooling or heating power of a heat pump or air conditioner compared to the amount of energy it uses.
ENERGY STAR®: No
Although this large-capacity unit meets Energy Star standards in several categories. It doesn't have the overall ratings to earn Energy Star certification.
Compatible Outdoor Units
Whether you opt for heating and cooling with the MSZ-GS Large Capacity Wall-Mounted Indoor Unit or just air conditioning with the MSY-GS, you also need an outdoor unit. The following units are compatible, and they all offer easy ductless connections to the indoor unit.
---
Single-Zone Air Conditioner
The single-zone air conditioner supports the MSY-GS if you want to bring air conditioning to a single zone of your home.
---
Single-Zone Heat Pump
When you need both heating and cooling, the single-zone heat pump can support your MSZ-GS indoor unit.
Controllers
This unit comes with a standard handheld remote so that you can easily select the settings you want. You can also choose from a variety of optional controllers. The following controllers all work with the MSZ-GS Large Capacity Wall-Mounted Indoor Unit.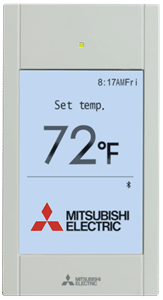 Touch MA Controller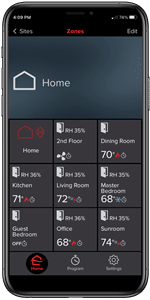 kumo cloud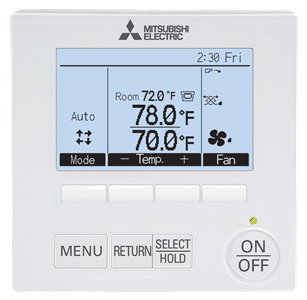 Deluxe MA Controller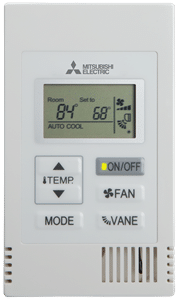 Simple MA Controller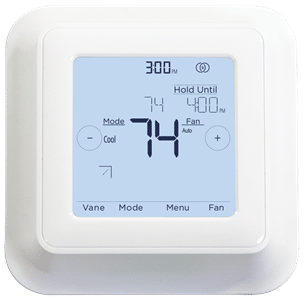 kumo touch Wireless Controller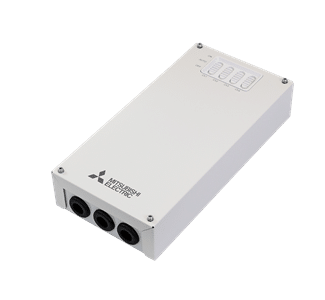 kumo station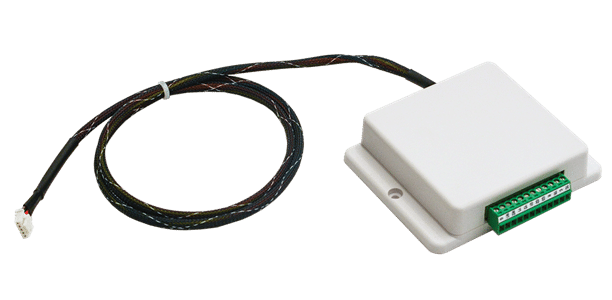 Thermostat Interface
Related Resources
Case Studies
We have already improved comfort and efficiency for residential and commercial clients throughout Massachusetts. Check out these case studies to see our efforts in action:
Don't see a story that matches your situation? Don't worry. We have many more case studies. Check out our case studies page and search by town or home type.
Insights and Resources
We believe that consumers should be educated about their HVAC solutions. Ready to learn more about heat pumps and ductless technology? Then, check out these resources.
Rebates
You may not have to foot the entire cost of a ductless wall-mounted unit on your own. Many different rebates can help you save — and we'll even help you apply. Check out the rebates page for the latest and greatest on these options.